Having met so many women over the years that have done amazing things in the food area I wanted to give them a platform to be able to talk about their success to spread the word but also with a view to be able help others who may be looking to set up a small business and need a little advice or inspiration.
This week, the first of my Hari Hosts evenings took place at The Shard, where I had the privilege of speaking to four incredible women about their experiences of how they have launched a food brand. The female entrepreneurs were:
Alexis Olapido of Gym Bites Gym
GymBites aren't your average salad. The range of salads come in a (PET) plastic 'jar' and are convenient for when you're on the run and need a little pick me up post work out.
Anna Mae of Anna Mae's Mac N Cheese
The aficionados of Mac and Cheese across the street food and festival land, Anna Mae's are one of the most well-loved food stalls in the UK.
Bonnie has made it her mission to create a quality Miso product which is crafted in Japan in small batches. Miso Tasty is stocked in Sainsbury's, Waitrose and Wholefoods.
Oonagh Simms of Marshmallowist
The Marshmallowist creates the most luxury marshmallows on the market. With a new book release, we can now all create recipes like Toasted Marshmallow Ice Cream in the comfort of our own homes.

It always starts with a great idea
Armed with a glass of bubbles our conversation started on how they came up with their innovative ideas and I loved how Alexis couldn't find anything healthy to eat after her intensive gym sessions so she created her own product and how Oonagh, a trained Parisian Chocolatier thought that the UK was missing out on gourmet Marshmallows.
Anna was faced with people laughing at the idea of pulled pork but she knew it would be a huge success and Bonnie didn't give in when she made her amazing miso that took over a year to produce. All these women are focused and strong and love what they do which makes them unique and successful.
Finance
We discussed all the different ways they were able to gain finance from starting off small in market stalls or pitching to the Princes trust to even meeting investors at a poker game (yes these things do happen).
It was clear that they were single-minded in what they wanted from their individual brands and understood clearly what their product proposition was and who their target market audience would be.
#womeninfood Be really clear on what makes your product different and what need it fills @HariGhotra@Misotasty

— Dominique (@thehungrywoolf) September 21, 2016
Business plans can really help to pave the way to a clear idea of what your product is and what you are wanting to achieve with it.
Social Media
We touched on the importance of social media for small brands and how it enabled each of them to reach out very quickly to customers and other influencers that have helped them on their journeys so far.
It's a hard and on-going process of creating an engaged audience which can sometimes be soul destroying but is so beneficial for the growth of a brand.
It's important to be strategic with social media and understand who you are talking to , when is the best time to talk to them and put out beautiful pictures that will inspire. Tagging is vital - you never know where it can lead to especially with retailers.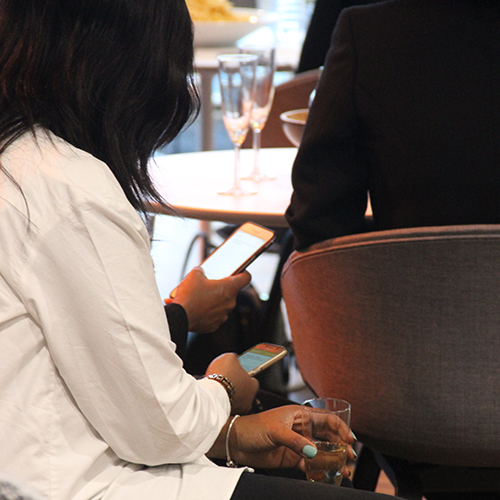 "It is tough. There are lows. But one nice comment...A small good thing can overtake a big bad thing."@Anna_Maes#WomenInFood@HariGhotra

— Fiz Osborne (@FizOsborne) September 21, 2016
With any new business, there are always pitfalls and mountains to climb but they were all united in their view that it's important to celebrate the small wins and to stop and take stock on occasions and remember what they were doing this for.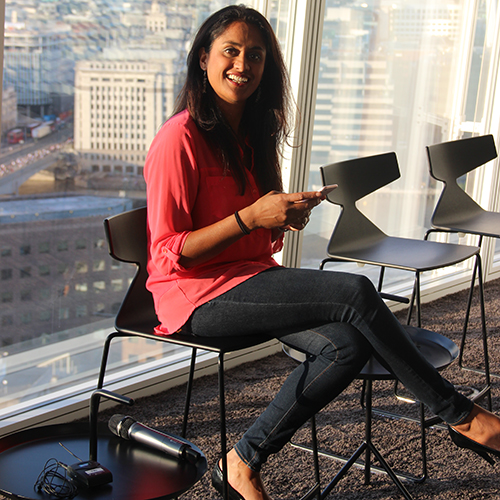 The evening was inspiring, to say the least, and to be able to talk openly and honestly about how to build a brand in a room with a backdrop of the sun setting over London that The Shard offers were the icing on the cake.
The evening ended with an opportunity for everyone to ask questions and then use the time to network with each other and speak to the panel. There was a wonderful atmosphere and the honesty of the ladies on the panel was refreshing.
To all those who attended I hope we have been able to inspire you to go out and do what you want to do with your ideas and understand that there are so many possibilities and opportunities to be had.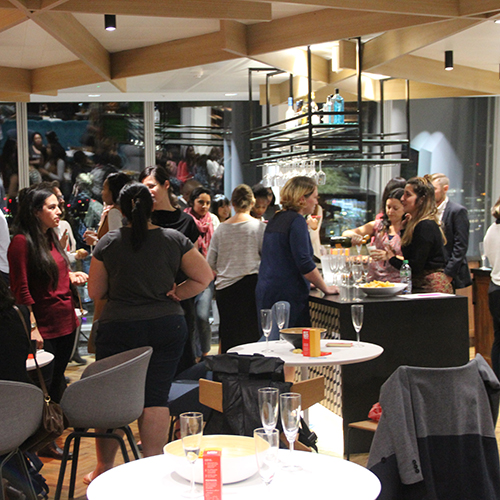 Thank you for coming along and supporting the event and I hope to see you for the next one on 25th October where we will be focussing on how technology can help your small business with another panel of four very experienced speakers.
As always you have to end with a selfie!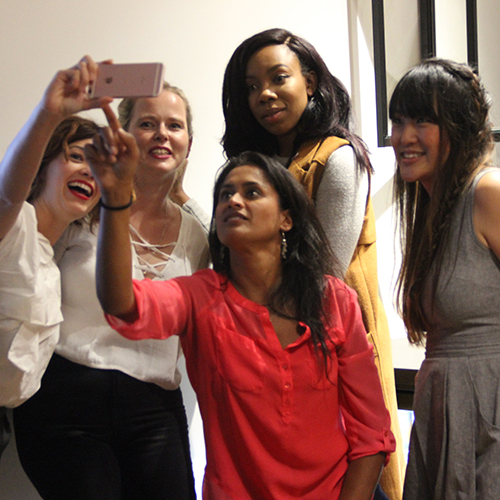 Back to Blog