I spend a lot of time in the London Bridge area so it's always nice to be invited to a little local restaurant to experience what delights they have to offer. Mango is an Indian restaurant that has been in the area for 12 years which just goes to show that the locals love it. In the few hours I dined at Mango there were countless handshakes between the staff and those who frequently dine here which was a nice feeling.
It's in a lovely little side street about 5 minutes walk from The Shard and is housed in the Cromwell Buildings which were constructed by the Improved Industrial Dwellings Company to provide some of the earliest low-cost dwellings which I found rather interesting. I loved the building – It was almost like the flats you see in India so a perfect spot for an Indian restaurant.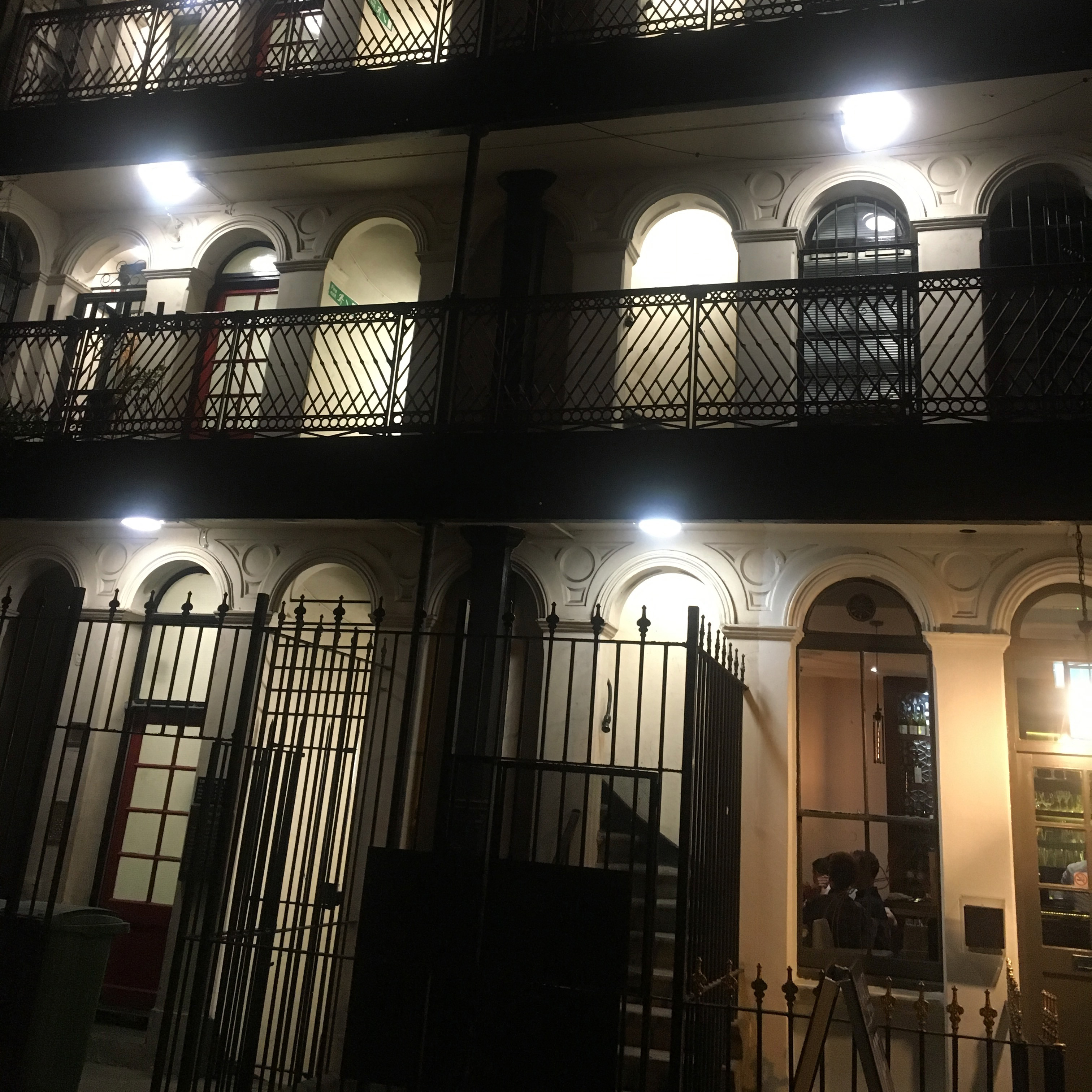 Mango was bustling on a Tuesday night which is always a good sign, its petite size was quite charming especially with it's beautifully tactile wooden panelling and the branding is really nice. Our table by the window was lovely with a view of the arches and The Shard in the distance.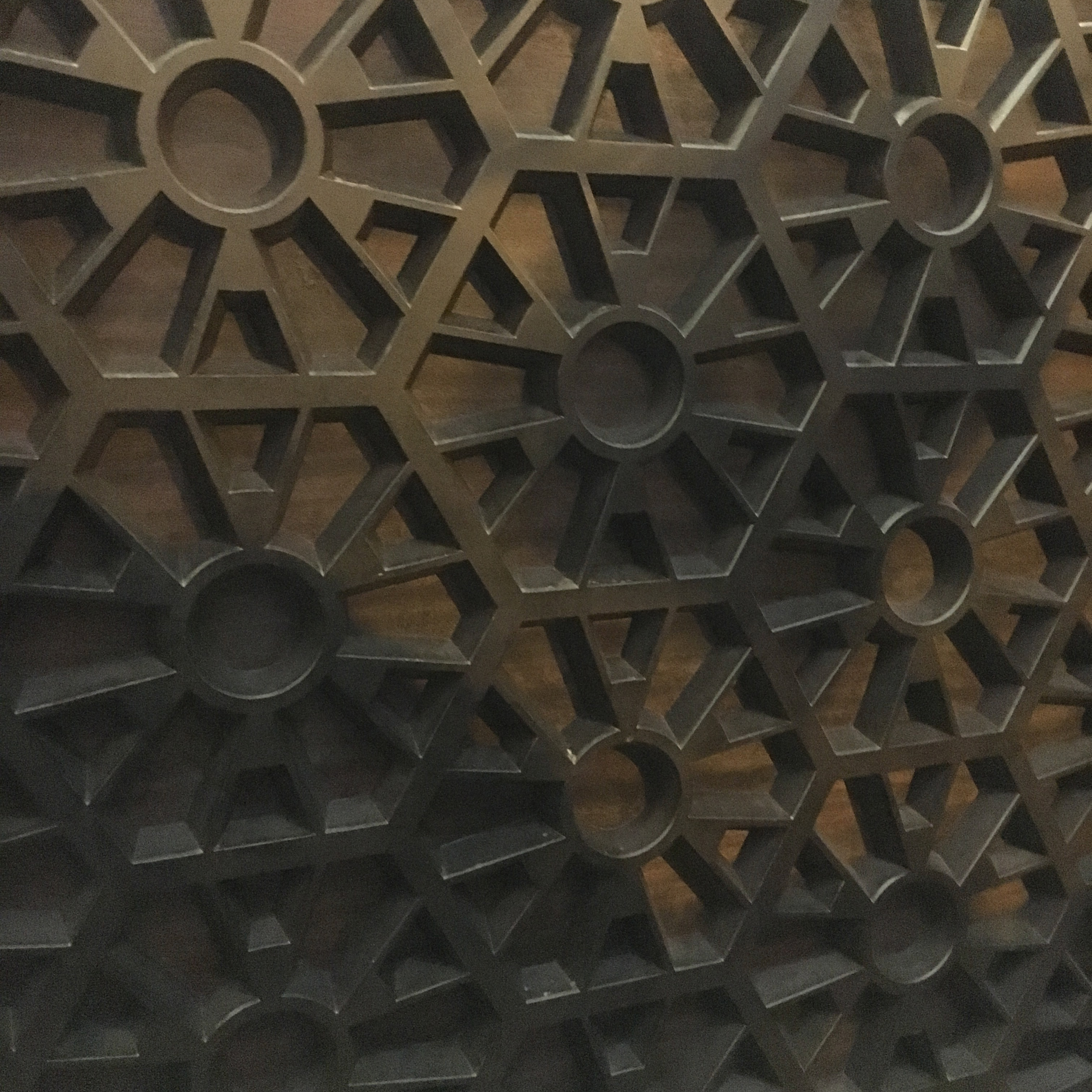 The menu nice and simply laid out so we ordered a Goa Beer and a mini bottle of processco – well you know how I like my bubbles with a curry.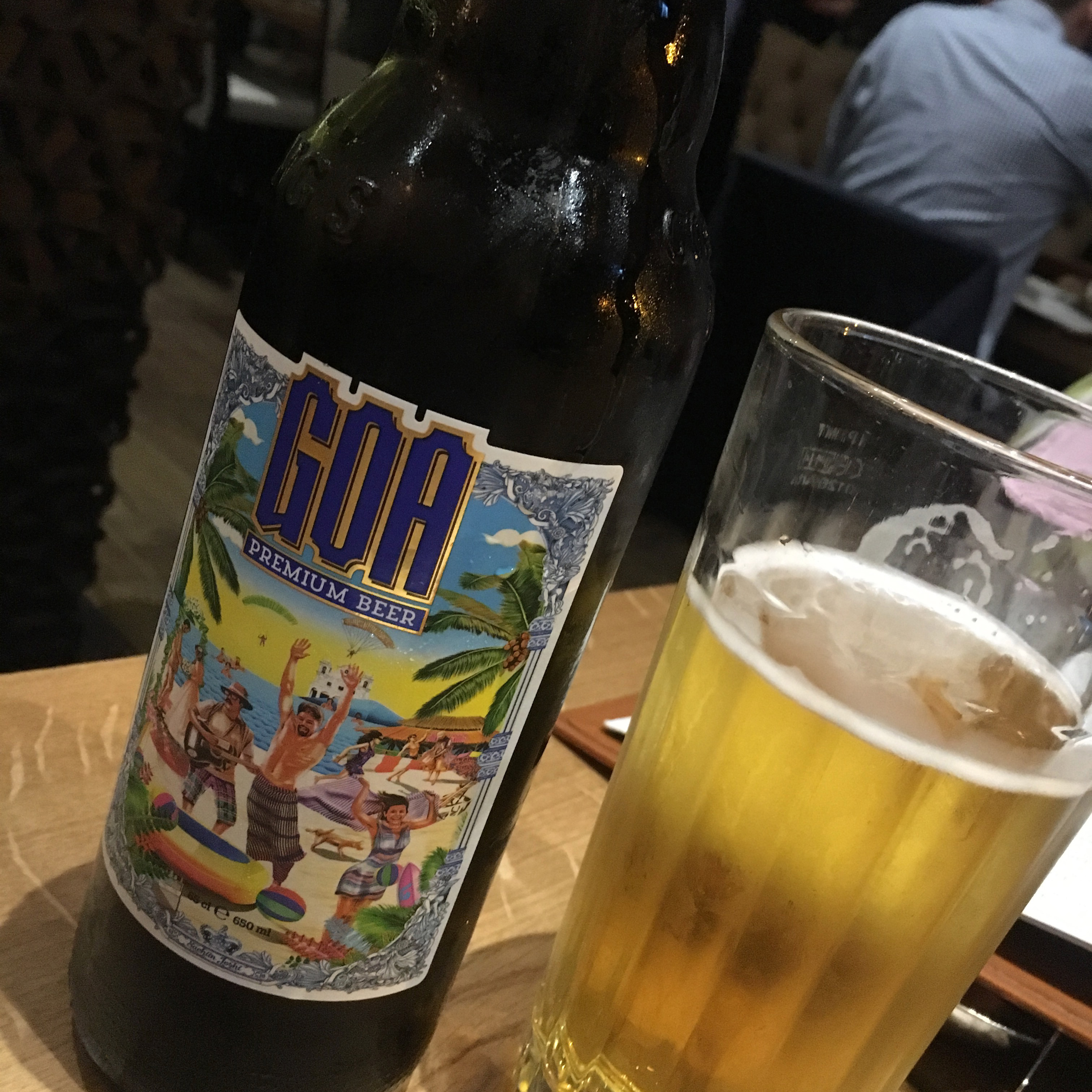 We opted for a couple of simple light starters and the squid and tandoori prawns seemed to fit the bill in hindsight we probably should have gone for something a bit more classically Indian like the kebab platter which I'm sure would have been enjoyable. I was a little underwhelmed with the squid it felt a bit uncared for and a bit lost presented with some random green leaves that didn't need to be on the plate. I was hoping for a lovely light batter flavoured with spices, maybe a little nutty note of cumin seed and fresh heat from green chilli but all I got was a little chilli powder. The menu description was definitely better than the dish on the table.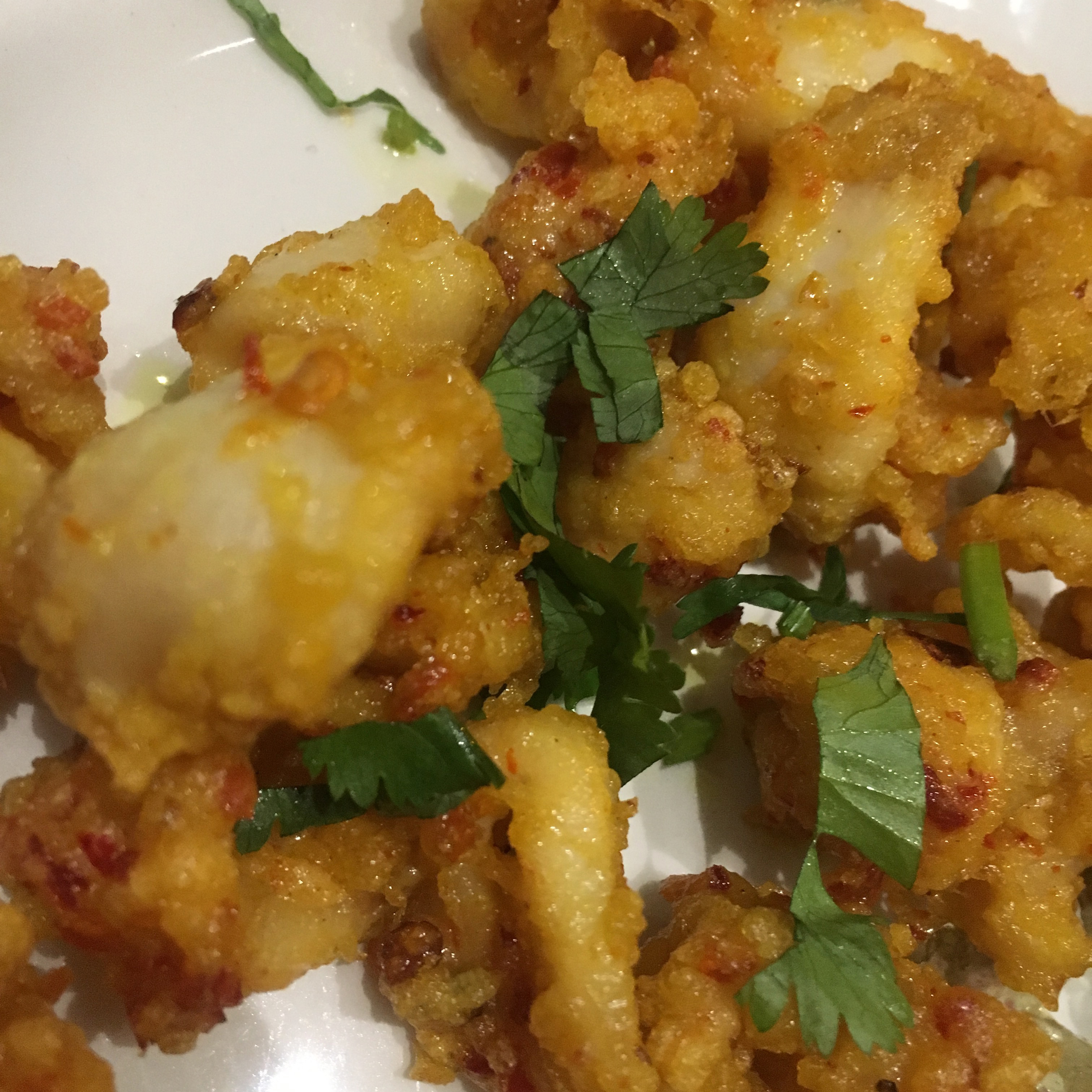 The jinga were slightly better but still lacked that something special you get from anything that comes from in the tandoori. I'm not sure if it was the choice of plates that lost the dish or the useless bit of green salad on the side?
The staff were attentive and happy to chat which was wonderful and the owner Sorowar Khan was a pleasure to talk to. A man who loves his restaurant and takes pride in what he does. He seemed to be on first name terms with many of the diners which gave the whole place a very warm family feeling.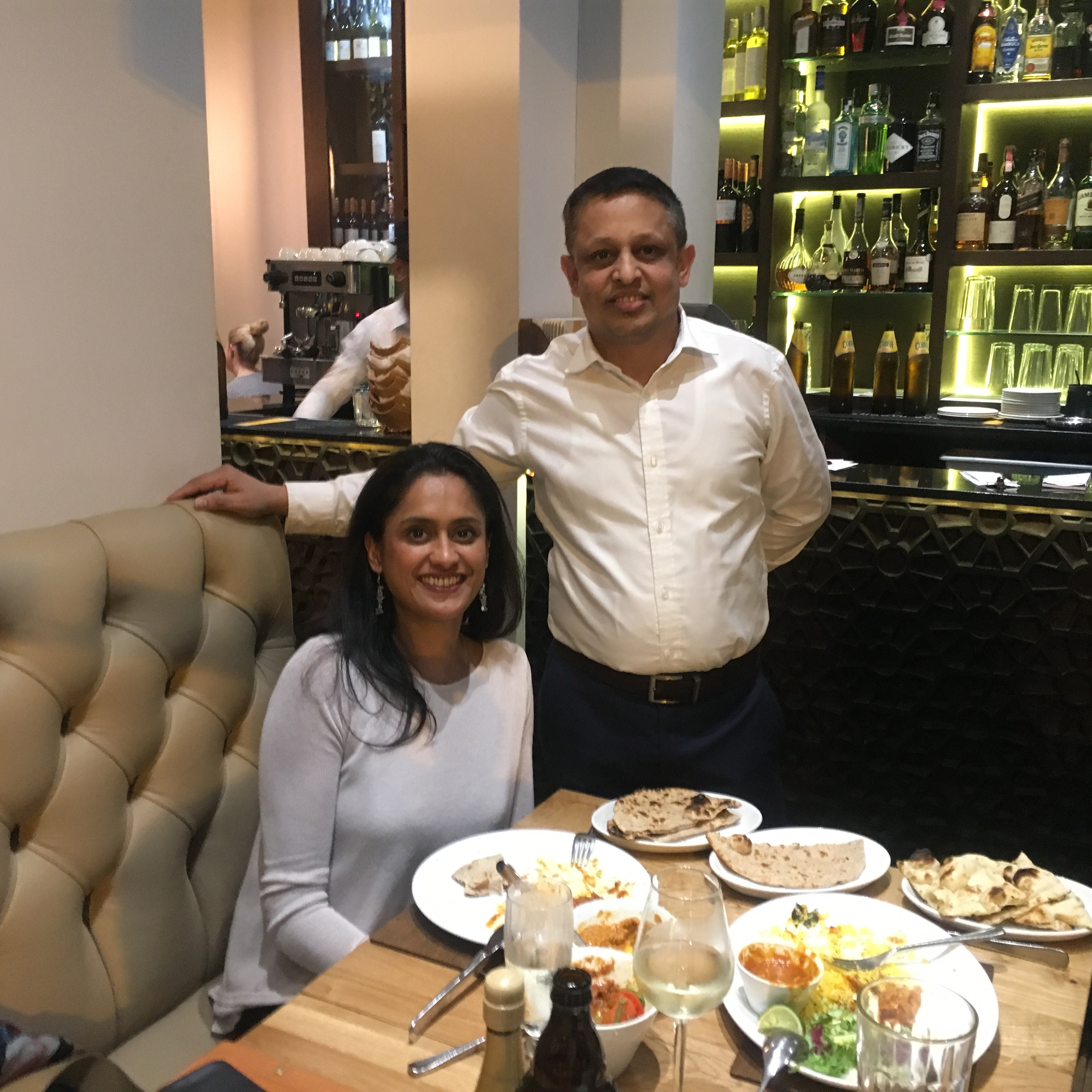 I was really pleased to see the mains were much more thought through. From the tandoor the Amritsari fish was served on a platter with lemon rice and a sauce. I've not seen tandoori dishes served as a main meal like this before and I thought it was a nice idea. A great lunch option that's really well priced for a complete meal. I thought the fish was beautifully cooked and filled with lots of flavour too I probably would have removed the skin as it wasn't crisp. The lemon rice had a wonderful zing which was a perfect accompaniment to the fish and the sauce added a welcome warmth.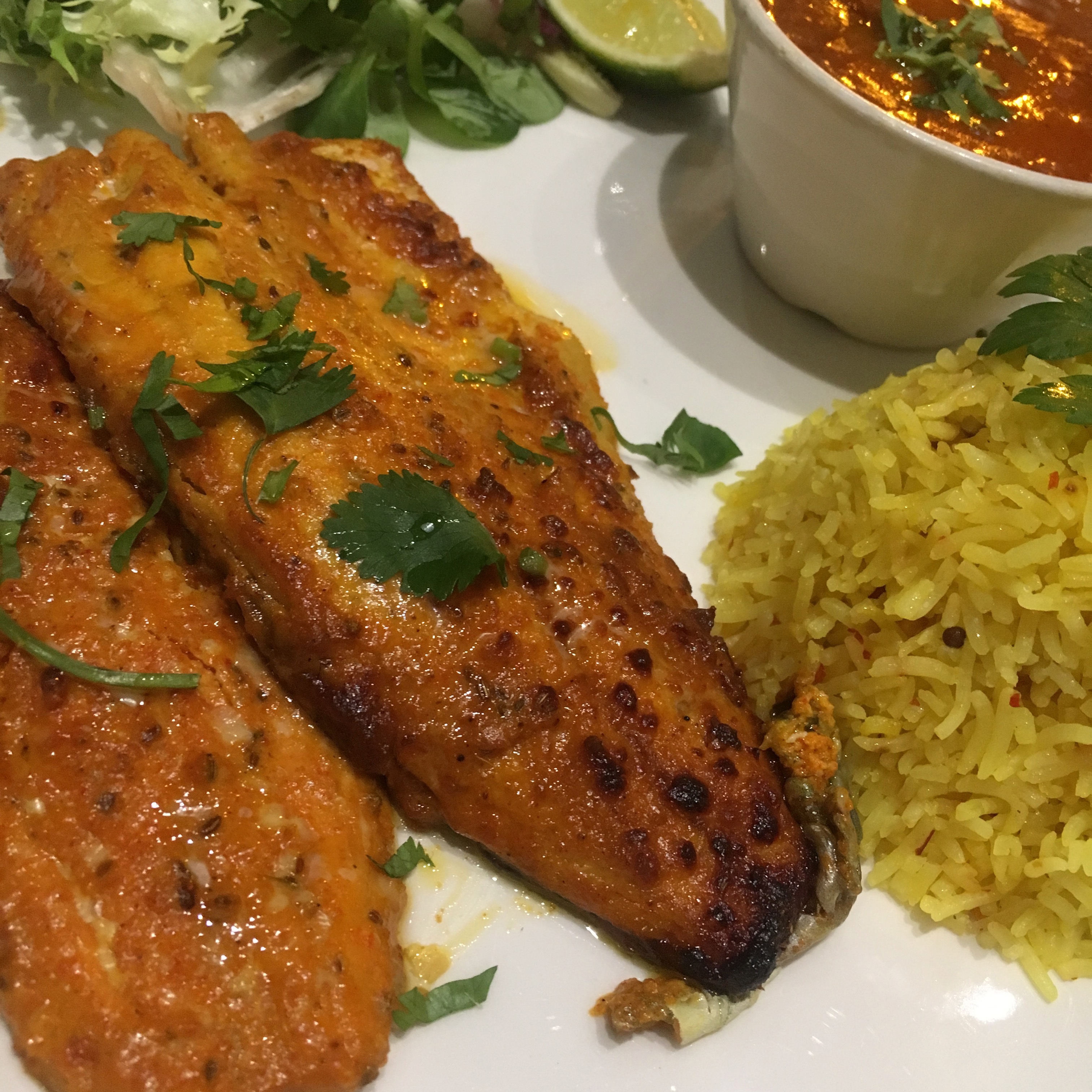 I, as always, opted for a lamb curry, the Kadahi Lamb Lahori seemed perfect and because I also had a craving for paneer I opted small mirch masala paneer as well. Being asked if I wanted it with extra spice pleased me no end.
The lamb dish came in a really thick and fragrant masala which was just what I was hoping for. I wanted to scoop it up with a crisp tandoori roti and that just what I got so I was in my happy place. The meat was wonderfully tender and the flavour of the masala penetrated all the way through which was a delight. The paneer was soft and creamy and satisfied my craving with delight. The staff were very attentive and ensured we had everything that we needed for our dining experience with them.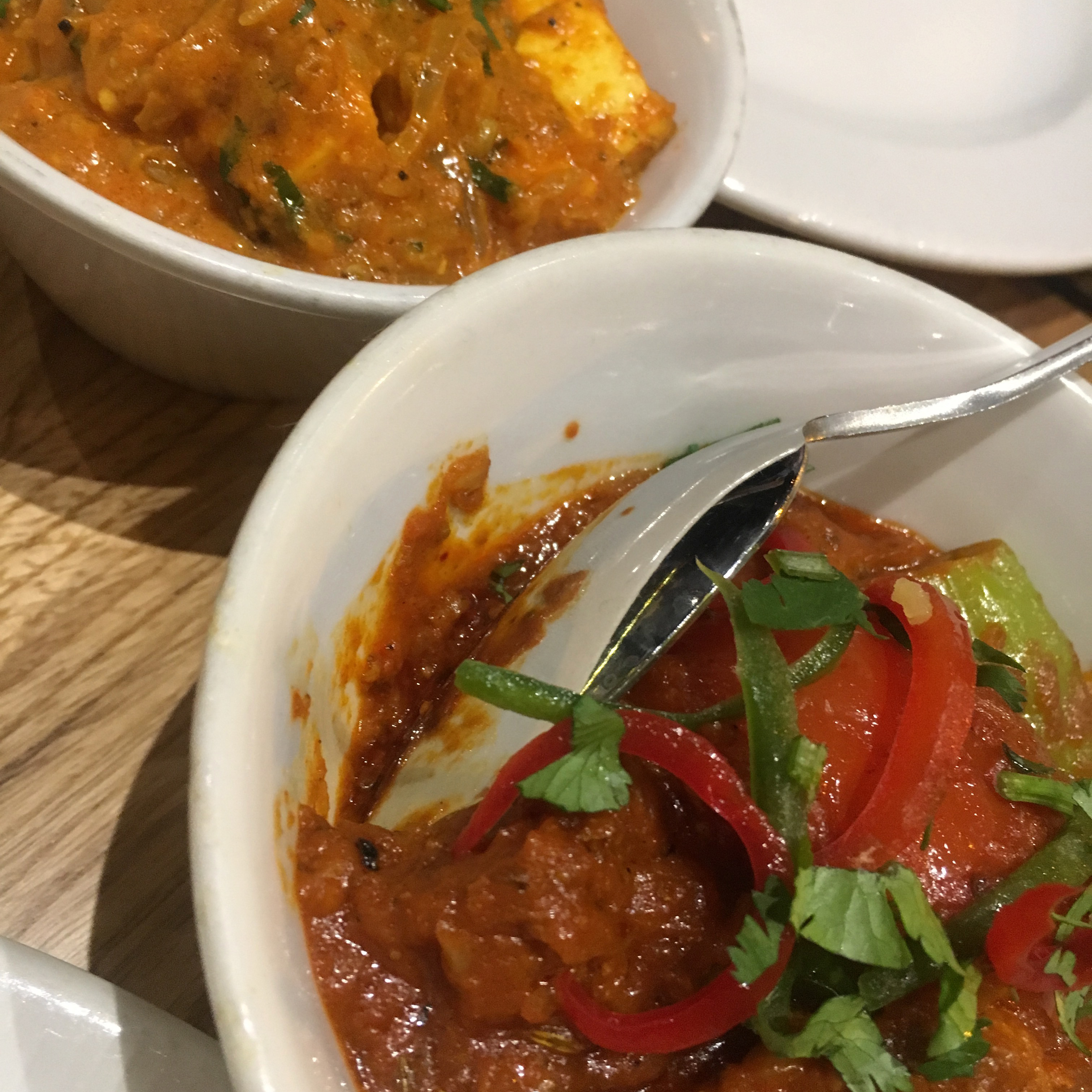 All in all and enjoyable experience, the curries were full of flavour and fragrance. My only concern was the starters and I'm sure that if I had opted for something else I'd have been happy but the I would urge the restaurant to revisit the squid and revisit the plating and if at all possible ditch the green leaves to make more of the actual squid.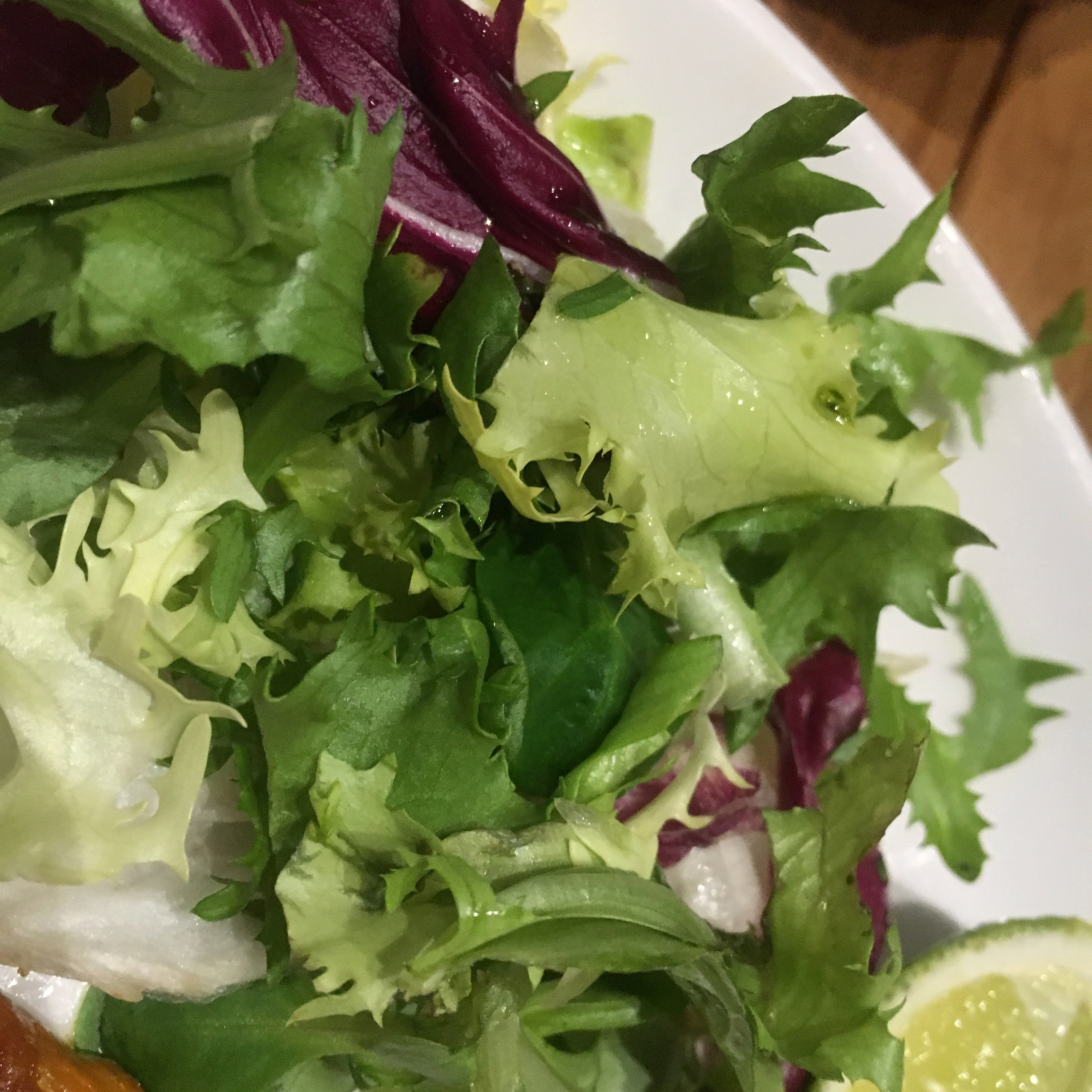 Mango is in a wonderful location and if you are passing then pop in for a reasonably priced meal and family experience.
Back to Blog