so the Adelle Davis quotation goes. And as it's National Breakfast Day I think it's something we should all give some thought to. Breakfast is certainly the most important meal of the day, providing the body with the much-needed fuel to kick-start your body after an overnight fast.
Ideally have breakfast within two hours of waking up, and go for a healthy option containing calcium, iron, fibre and protein. Breakfast is also an opportunity to get one of your five a day
Why is breakfast so important?
Research has shown that eating breakfast helps reduce the risk of obesity, developing diabetes and having a heart attack. It's believed that eating in the morning helps to stabilise blood sugar levels which regular appetite and energy. Those who eat breakfast are less likely to get hungry and look for high sugar snacks later in the day.
Our brains need energy to work at their best, and many studies have shown that memory and concentration improve with a healthy breakfast. This in turn makes us happier and lowers stress levels leading to better overall.
It is also vital that children are given a good breakfast before school because it's been shown it leads to marked improvement in behaviour and attainment.
Try something new
I am a nightmare when it comes to breakfast because I hate having the same thing every day but also need something quick to prepare. During the week I love avocado crushed onto wholemeal toast with a sprinkle of chillies, oat-based cereals or spiced scrambled eggs.
It doesn't just have to be marmalade or Choco Bites, there are so many quick, easy and healthy breakfasts you could try. Here are some of my morning favourites:
A delicious way to wake up the taste buds, and you can make this with whatever vegetables you have in the fridge too. Full of protein to get you going in to get you going in the morning.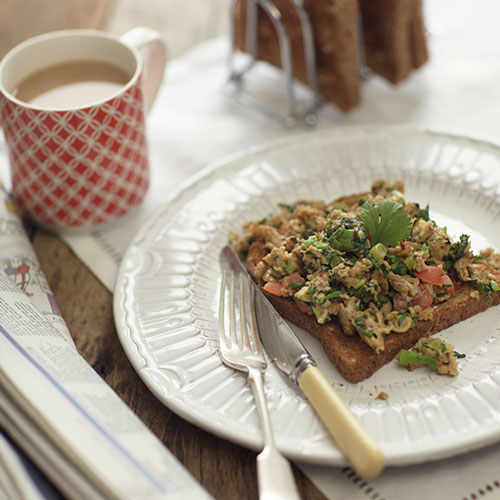 This is my ultimate breakfast dish, and one that my mum still makes for me when I go home. Spiced potatoes stuffed into a divine fried roti with a bowl of plain yoghurt and spicy pickle.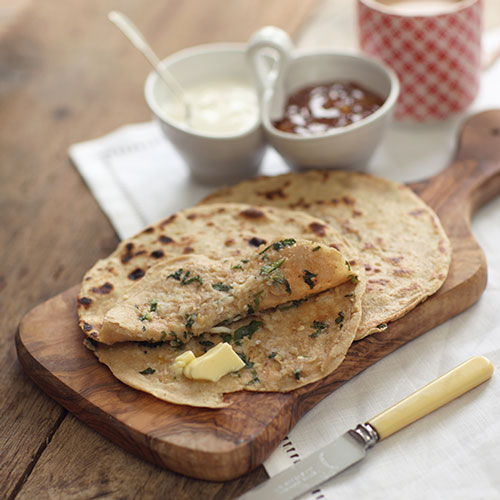 Packed full of protein, a spiced kedgeree is a fantastic way to have a hearty and healthy breakfast. The great thing about this dish is that you can customise it to your tastes; I like mine with mushrooms, spring onions, garam masala and coriander but my husband prefers his with tomatoes and chilli.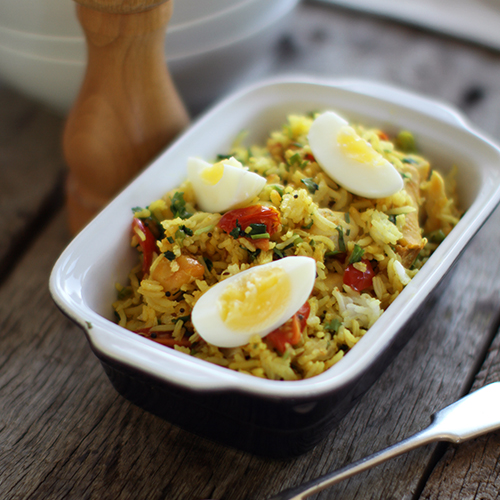 Indian Chai is a wonderful way to polish off a warming Indian breakfast. Deliciously fragranced with cardamom and fennel this will set you up for the day by warming you from the inside out and the spices are great to keep your digestion in check too.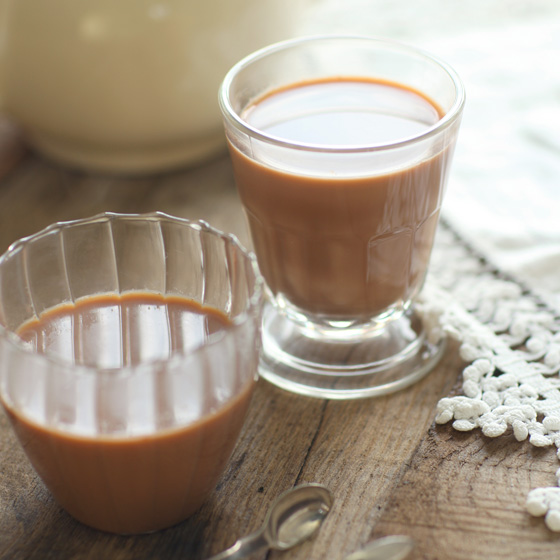 A fresh lassi is a great way to get more fruit and fibre into your breakfast. If you're in a rush these are great to take with you. You could consider adding some oats to bulk it out too.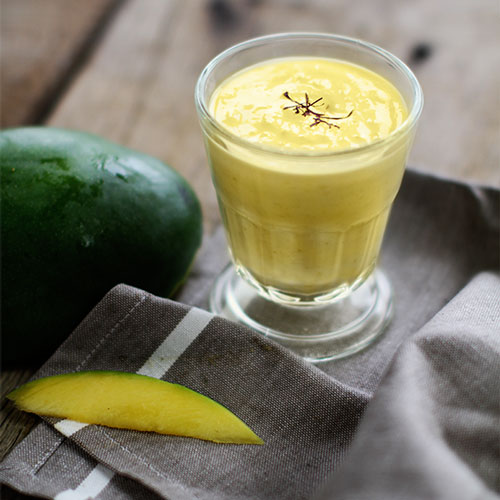 Skipping breakfast is a really bad way to start your day so try to develop a good breakfast routine for you and your family. This way you can enjoy each other's company and get something lovely and nutritious inside to keep your mind and body going.
Back to Blog