It's amazing to have this platform and the Hari Ghotra App where I can speak to you all about the benefits of cooking, inspiring you to make food from scratch and to share recipes with you. It allows me to interact directly with you and answer your questions or challenges you have in the kitchen. Now I have some more exciting new to share with you all!
Teaching and Cooking
When I started going into peoples homes many years ago to teach you how to make the dishes I love it was all about showing you that great Indian food is achievable at home. From that the website and You Tube channel was born. The thinking was that I could reach more of you who are having the same issues quickly through these channels. It was still all about helping you to cook great Indian food and also start to give you information on spices, techniques and inspire you try new ideas too. Having now launched the app its not a one way street with me teaching and you listening it's about a community inspiring and helping each other. It's bridging the gap between a cookery program, working with brands and helping you to cook better at home so you can give yourself the best possible experience of great Indian food. It's about educating and sharing knowledge, using spices and bringing the joy of cooking back to lives.
Curry Kits
I have always loved my curry kits - they are not about convenience food, they are not about becoming commercial and they certainly are not just a mix of ground spices (which is not how proper Indian food is prepared). My curry kits are still about inspiring you, teaching you the process of putting delicious Indian food together and bringing the love of cooking into your homes. Yes, they do make the process easier but they are still fundamentally about cooking and educating, there are no pre-made sauces, gravies or masalas!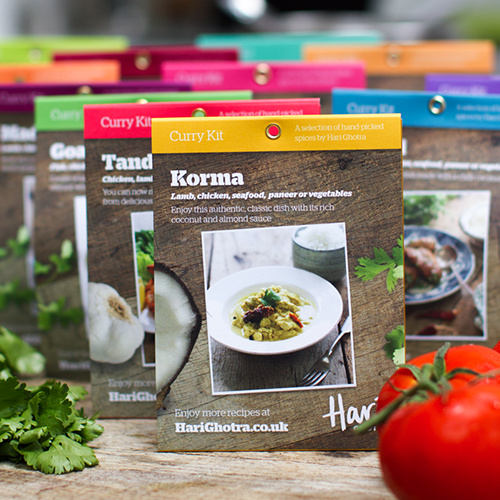 Screen to Plate
Today, I am so exciting to be able to say I have partnered with an amazing meal kit company called Screen to Plate who deliver meal kits directly to your front door from recipes videos on You Tube. This means together we can now bring you everything you need to create a fresh, fragrant Indian meal directly to your kitchen. It's the best all round solution to your curry nights in, that's healthy, cooked fresh in your kitchen and believe me you will be showing off to your friends.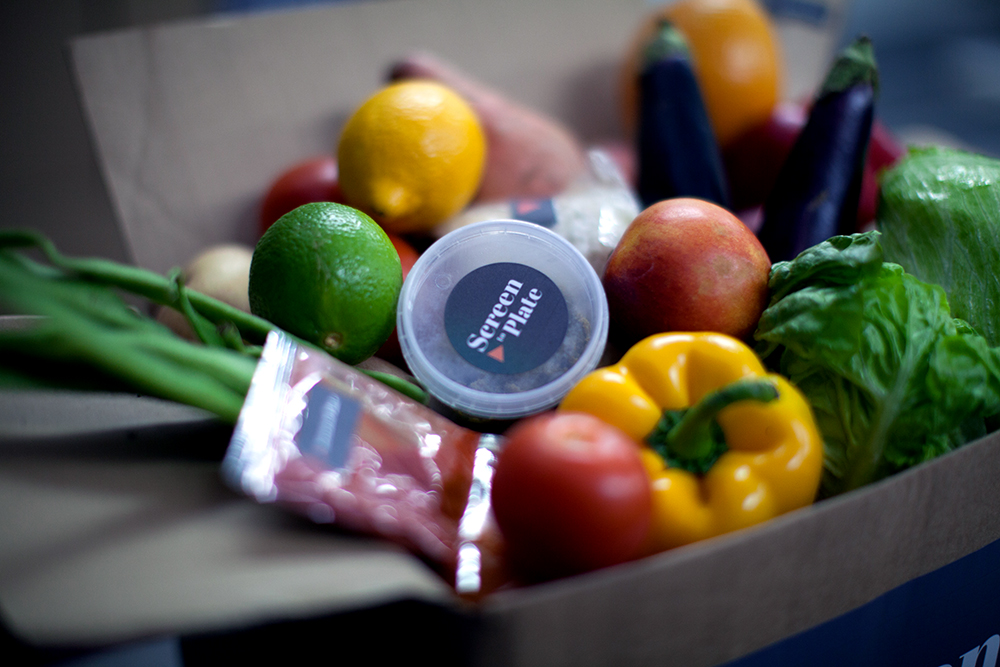 Not only do you get my hand picked spices for each and every dish, a linked video so you can have me showing you how to cook it in your kitchen, a detailed recipe card but you are sent all the fresh ingredients to make the dish too. What's even better is that each recipe is fully customisable too!
Heres how it works:
Click this link to get to the website: Screen to Plate
1. You pick the curry of your choice (we will be adding more options).
2. Choose you protein - meat, veg or vegan options are available.
3. Choose you rice dish
4. Choose your bread - ready made roti or a roti kit.
5. Add any additional sides you would like.
6. Choose your delivery date.
7. Get cooking, enjoy and take pictures to share with me on the app
I can't wait to hear what you guys think about the meal kits and to see those pictures of your dishes come rolling in. Oh and did I mention there is 20% off for launch week so get ordering here!
Back to Blog