Check it out!!
Heat magazine has featured my range of amazing curry kits! They are available to buy from the website – perfect for those of you that love Indian food but need a little help from Hari.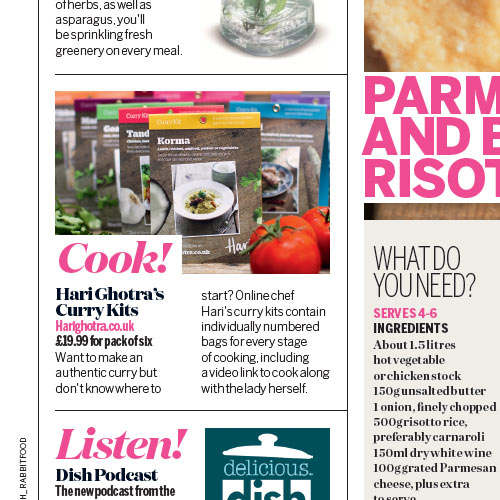 The kits are not about short cuts or easy pre-made sauces, but more about getting you in the kitchen cooking new, delicious dishes you'd never thought you'd try. They're all about you grinding your own fresh spices, exploring ingredients you have never used before and creating the most fragrant, authentic Indian flavours you have ever made.
The Kits
Each kit comes with fresh handpicked spices, individual sachets of ingredients for each cooking stage, detailed yet simple instructions on how to put the dish together and a video link so you can cook along with me.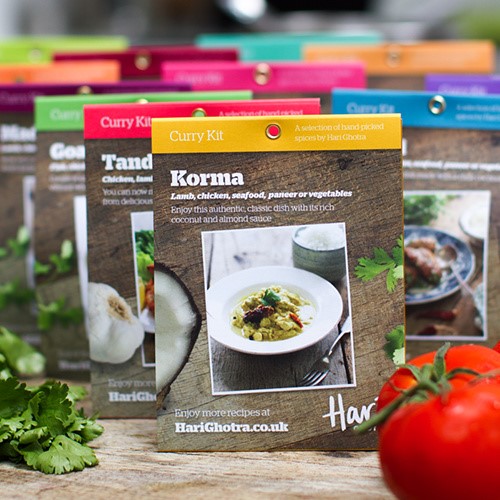 The range of 12 kits include some restaurant favourites like the humble tikka masala to the more exotic South Indian Xacuti, Pakora and so much more. They are so versatile and can be used for any meat or vegetable so you can create dishes that you love. It's really important that you choose your own fresh ingredients as a base.
They are available in boxes of 6 or 12 and you can choose what you want in your box too. You can also buy them individually, if you'd prefer.
I'm thrilled to be featured in Heat Magazine – you can get the latest issue from magazine.co.uk
Here's what people think
I know lots of you have already tried them and this is what you had to say:
The little curry kits arrived, they're amazing! thank you – @MrGlennJones
The biryani tasted exactly like my homemade one. The instructions were easy to follow – Mina Joshi
Experience exciting spices, unique ingredients, and different cooking styles – Crummbs
Indian chef Hari Ghotra spices up meal times with curry kits range – FMCG magazine
Give them a go and I want to know what you think!
All my curry kits are available here and if you have any questions you can tweet me, send me a message on Facebook, Instagram me, get me on my YouTube channel or through the website.
Back to Blog