My parents came to the UK in the 60s leaving behind a large family, so luckily I have some close ties to this exciting and distant land, which means I've had the opportunity to spend some quality time there with family and friends.
Over the years it's become a place that I truly love. Although it's total chaos - a complete sensory overload that you'll never be prepared for - it's also full of beautiful, kind and generous people who will do whatever they can to make you feel at home. It's a place where anything is possible and somewhere that I'm desperate to explore much further.
This year I decided to take my daughter for a little a break. We packed our cases and off we went to meet mum who, like many from her generation, spends 2-3 months in India every year. Three generations on tour – what could go wrong?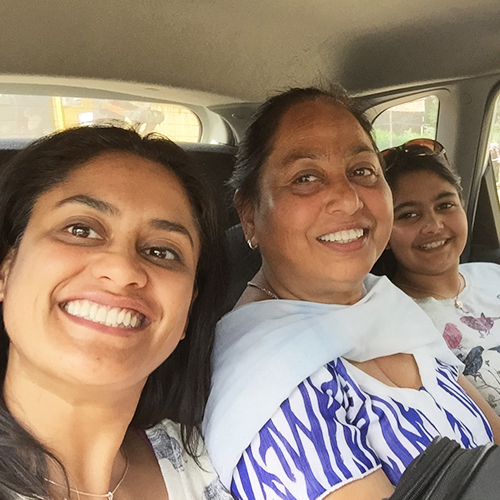 Family Roots
My aunt lives in a village called Verka in the Punjab region, home to thousands of Sikhs, that's located in the north-west part of India very close to the Pakistan border. The word Punjab means 'the land of five rivers', translating from punj for five and ab for water.
The fertile soil in this area makes it an agricultural oasis. It's lovingly referred to as 'the land of milk and honey' and having spent a lot of time there, I know why.
My aunt and uncle are land-owners and their farms (like most of the area) predominantly produce wheat and buffalo milk (from buffalos… obviously). Unlike the rest of northern India the main staple is wheat rather than rice, so it's the home of roti, naan and tandoori chapatis of all different types.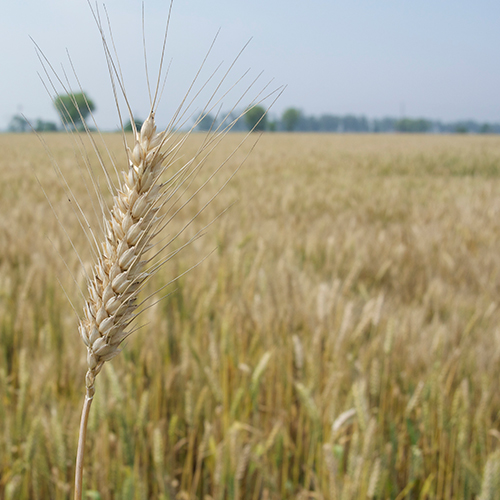 The area around their home is beautifully lush with miles of wheat fields and a variety of other green crops. Their home is a wonderful space – typically Indian in style, cool inside, with a gorgeous courtyard that I could have happily sunbathed in (but that would not be the done thing).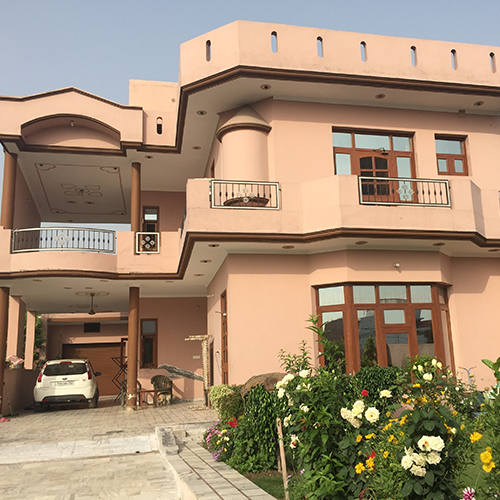 They have a lovely garden that's used to grow most of what they eat because, like most of the Sikhs that live here, they are pure vegetarians. They cook everything fresh three times a day so, as you can imagine, I was in my happy place – there is nothing more rewarding as a chef than using ingredients you have loved and nurtured yourself.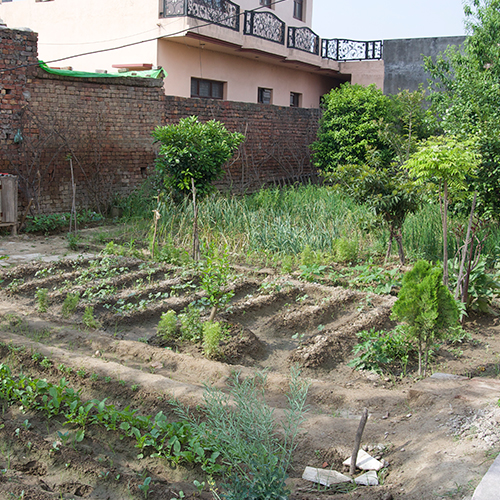 In their humble little plot they grow aubergines, beans, coriander, mint, okra and mooli. They have trees laden with lemons, peaches and much more – it's amazing what a bit of sunshine can give you. From the fresh raw buffalo milk my aunty makes her own whipped white butter every other day, fresh yoghurt, lassi, koya and paneer cheese for cooking.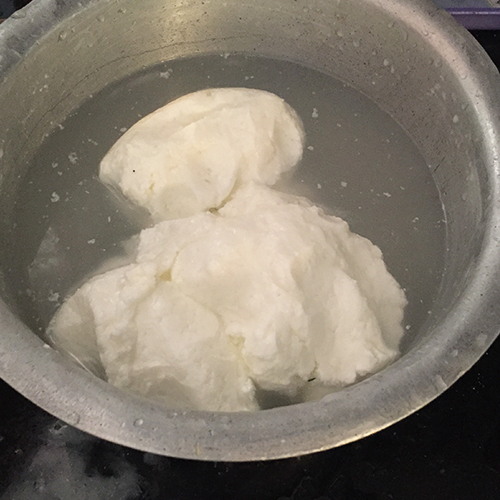 Did you know that a true lassi is the whey left over once the butter has been made rather than the yoghurt drink we try to replicate it with? It's cooling and very refreshing – just what you need in the hot sun.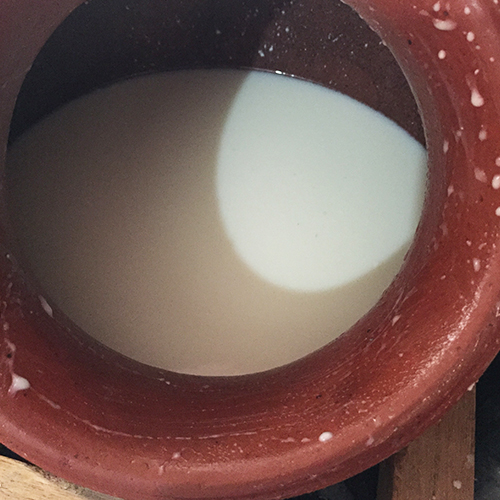 Developing India
It was amazing to watch my aunty making butter – her traditional processes melding seamlessly with her use of modern equipment. This fusion of old and new is what's so exciting about seeing India develop as a nation.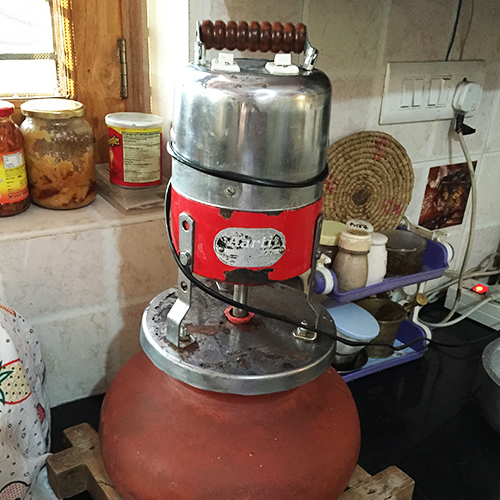 It's fairly obvious there are some marked changes taking place to the infrastructure with lots of new development across the region. New roads and bridges are appearing to ease difficult journeys and new conurbations are being built on the outskirts of cities, where it feels almost like you could be in the United States.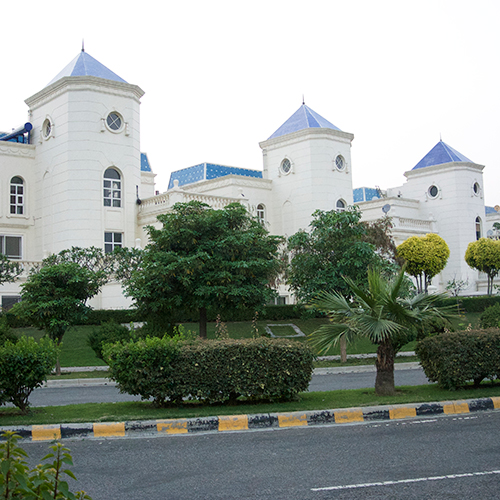 The food is evolving too and surprisingly pasta, a dish that was never popular in India, is being adopted at a rapid pace. I saw it sold in the markets and new recipes are being served up in restaurants.
Chinese food – or at least an Indo version of it – has been popular for years. Now there is a craze for steamed dumplings and new momo stands are popping up all over the place. They sell chicken and vegetable versions as well as soybean kebabs. Like most things in India and with Indians they have a great way of adapting and making things fit and these momos sit perfectly on the Indian menu, mixed up with a little mint and chilli chutney.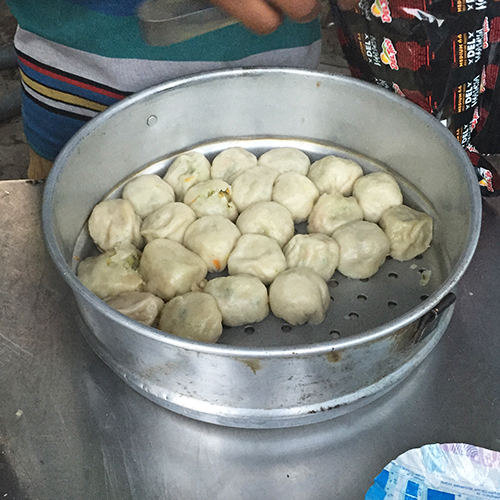 India and its people continue to absorb new ideas, cultures and food types and what I love is that the true authenticity of India is still alive and true in the people, their homes, how they live and as much they are adopting new flavours and culture they preserve their traditional flavours.
I can't wait to go back to India again and explore some more. Come back later this week for my foodie guide to the holy city of Amritsar.
Back to Blog