Veg
We arrived at Ashok's the Kulcha Wala at about 9.30, ready for breakfast. The tandoors had been lit early to ensure they were hot and ready for cooking. The flaky layered dough had already been expertly crafted for the morning's trade.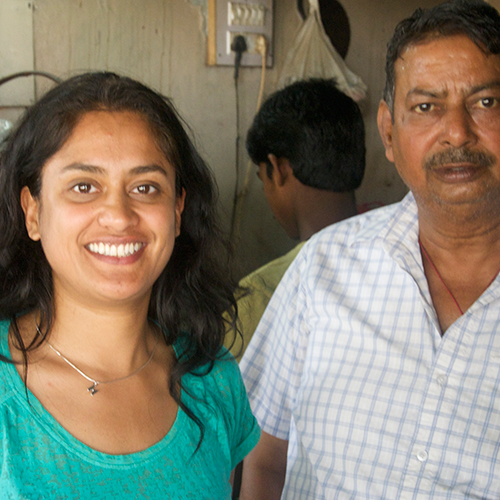 My mouth was already watering. I was about to sample Amritasi Kulcha, a true Punjabi delicacy, at the most popular Kulcha Wala for miles around.
Kulcha is a flaky bread stuffed with spiced potatoes and cooked in a tandoor oven. The ingredients include: locally sourced ghee; a dry mix of cumin, coriander, carom flowers and methi; a fresh kachumber of finely diced onions, cauliflower, tomatoes and coriander; and lastly a yoghurt flavoured with cumin powder and oil.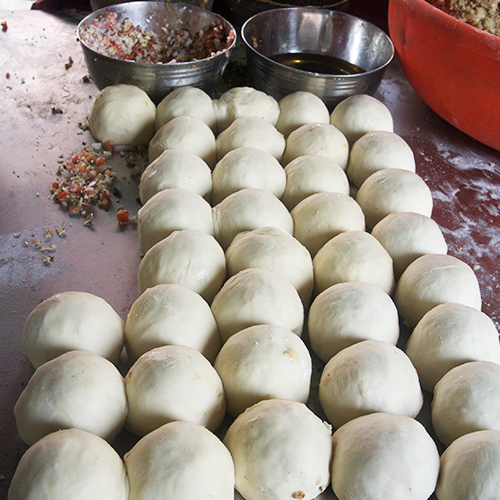 I'm sure there is a lot more to it, but that's all Ashok was willing to tell me! He was super keen to show me how they made the Kulcha and these guys are true professionals. They do it all by hand – not a rolling pin in sight!
Having spent a good 20 minutes chatting, taking pictures and filming the guys I got to try the kulcha. They were amazingly crisp (a crispness that is very difficult to mimic in the kitchen) yet soft and delicate in the middle. They were served really simply with some chickpea curry, butter and the obligatory mango pickle. Now I must digress just for a second - the mango pickle is something else, not the oily jar stuff we are used to but these are sliced raw green mangoes that are marinated with chillies, lime juice and a few tangy spices. They still have a bite to them with a piquant sharpness and they are so morish that I could have easily sat and worked my way though a whole basket. I will post a recipes for this soon. Anyway, for about £1.50 three of us got to eat the most amazing breakfast and I could have stayed there all day – but was pretty stuffed, to be honest.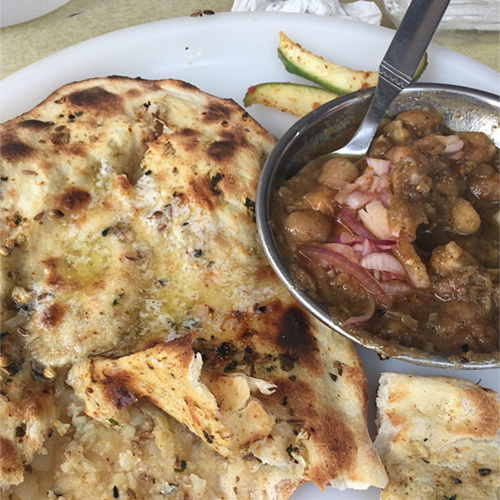 I know I have mentioned this before but aound every corner in India there are stands selling snacks, from Samosa and Pakora to aloo rolls. And I just had to share some more pictures with you.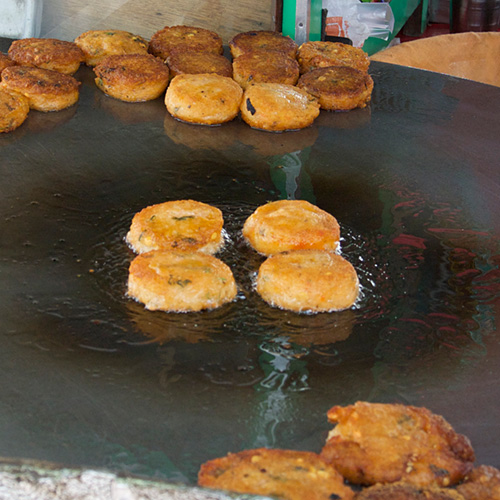 Even McDonalds in India have made the Aloo Tikki their own, renaming it the McAloo Tikkia.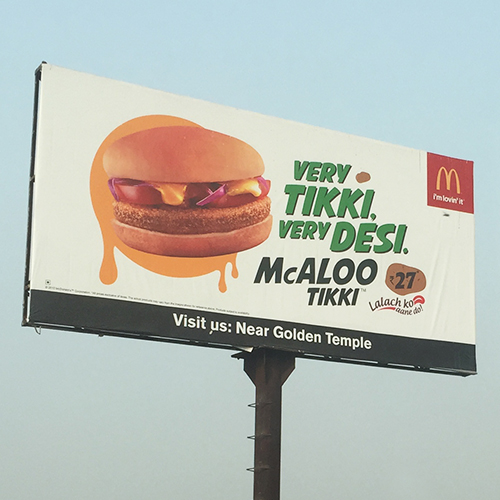 There are sweets everywhere, like the jalebee which is made by frying squiggles of batter in huge vats of ghee and then soaking them in a rich sugar syrup. Gulab Jamun are soft, airy doughballs and sooo very sweet.
Non-Veg
With all this yuminess going on you'd think India a nation of the unhealthy and overweight, but it really isn't. The more I think about it the more I think it's because people still eat fresh seasonal vegetable every day, they live a very outdoors life in the sunshine and they eat very little or no meat at all.
We all know that reducing the amount of meat you eat is a good thing, but one thing I was desperate to get my hands on was some Tandoori chicken. A few days after visiting the Kulcha Wala we went to a place called Makan – the tandoori chicken specialists – and I wasn't disappointed.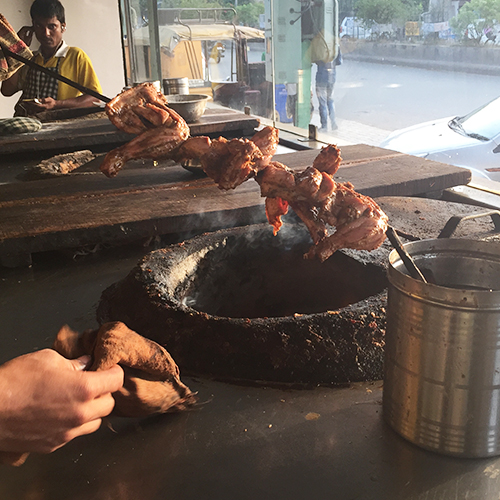 Smokey, tender chicken that's beautifully spiced and they even shared their secrets with me, so I will be amending my recipe to share these secrets of India with you all. Watch this space!

This dabba also specialised in the classic Amritsari Fish that's is made with the local Singara fish. It's a type of catfish that's only available at certain times of the year. It has firm white flesh and is a similar flavour and texture to cod. When marinaded in spices it takes on their wonderful aroma's but what is amazing about this dish is the batter. By using gram flour spiced with carom, ginger and garlic (to name a few of the ingredients) really makes this dish. Once fried the light, crisp batter is awesome!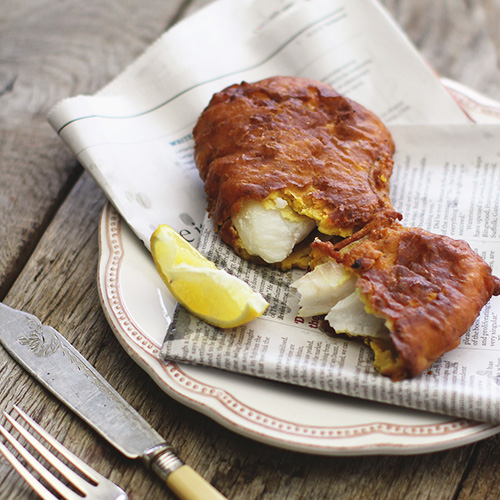 The Indian version of chip shop battered fish is spectacular and a flavour that will stay with me forever just like the sights, sounds and smells of this amazing, vibrant country.
Back to Blog