That's the beautiful thing about a creative job. Everyone is constantly on the lookout for new ideas, which in turn inspires them to do something different. And so the cycle continues.
One of my favourite things (when I can find the time!) is to sit back with a nice cuppa and voyage across the blogosphere to see what my fellow curry-mad compatriots are cooking up. If I see something I like, I'll give it a go myself and see if I can apply it to some of my own recipes.
This might sound a bit like cheating, but for me it's just how creativity works. Who was it who said "there's no such thing as an original idea"? Well, whoever it was, I doubt they were the first to think it.
So I'd like to share with you some of my go-to guys for spicy insight. From Indian aunties keeping it real to British dads giving it a cheeky twist, these are my top recommended curry bloggers.
Madhur Jaffrey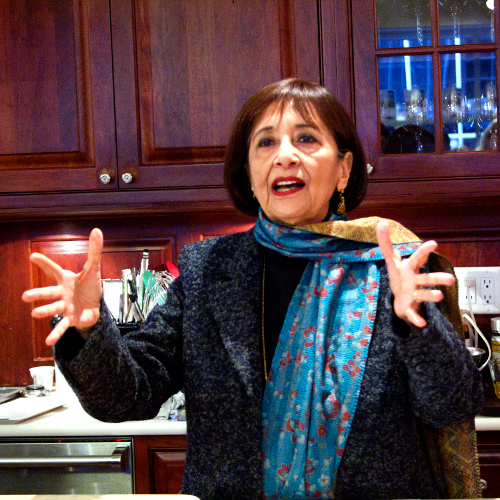 This lady is my curry queen. She's basically the Mary Berry of spicy food and one of my main inspirations for getting into cooking. I remember watching her show way back in the early 80s when there was nothing else like it and Indian food was nowhere near as popular as it is now, thinking "I want to be her."
She's also an award-winning actress as well as a bestselling author, having released 14 different books. Her curry bible is just that — the divine word on spicy food, in book form. It takes pride of place in my kitchen, in easy reach on the bookshelf.
She's more of a traditional author than a blogger, but check out her books and some of her online articles.
The Curry Guy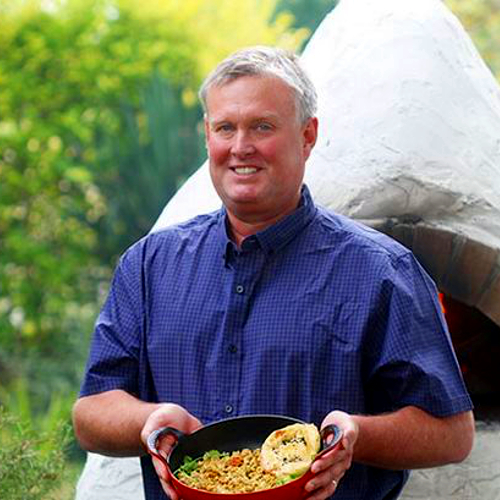 Take a look at Dan Toombs (AKA The Curry Guy) and you wouldn't expect him to be a curry expert. Growing up in California, Dan fell in love with Indian food when he moved to Yorkshire with his wife and three kids.
Dan's such a genuine guy and I love the authenticity of his journey. He started off knowing very little, running the blog just as a hobby, but rose to blogging fame when he decided to cook curry for his family for a whole year. He learnt loads of tricks along the way and he's now a spicy force to be reckoned with.
I love how he puts a western twist on Indian food: check out his spicy roast lamb, or my personal favourite, a pepperoni madras pizza.
Anjali Pathak
Recognise the surname? That's right, Anjali is the daughter of the Pathak family who popularised Indian cooking in British kitchens and produce the popular Patak's line of supermarket curry products (I'm guessing they dropped the 'h' to help Brits pronounce it easier).
Although born and raised in the UK, Anjali grew up immersed in Indian cooking and has developed an incredible knowledge of spices and flavourings. She's even attended the Leiths School of Food and Wine in London. In short, this girl knows her stuff!
Her book is a touching combination of her family story and delicious recipes which fuse the traditional and contemporary. It's like no other cookbook I've read, as each of the 120 recipes is accompanied by a story.
Sailu's Kitchen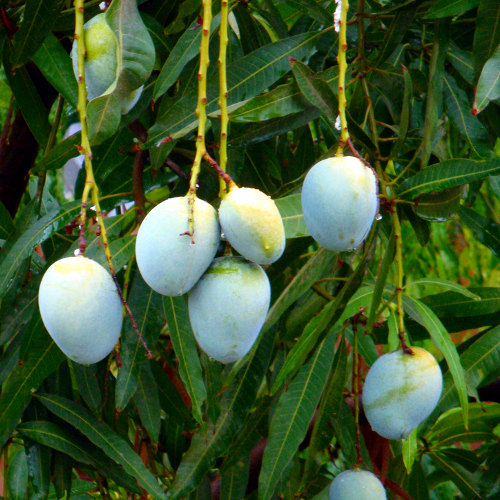 Sailu is so traditional she doesn't even have a picture, opting instead for unripe mangoes as her display picture, lovingly recreated above.
Living in the southern Indian province of Andhra Pradesh, Sailu is my go-to girl for all things 100% authentically Indian. Unlike others on this list, most of her readers are genuine Indians (living in actual India) and her food reflects the tastes and preferences of the country.
Some of her most popular dishes include a scratch recipe for mango chutney and the Indian staple, aloo sabzi. She also lists a number of traditional dessert recipes, such as kulfi (Indian ice cream) and kalakand, a sort of milk-based fudge.
I find her recipes are a little too strong-flavoured for western tongues, but it's always good to keep up to date with how things are done in the homeland!
Mallika Basu
Originally born in Kalkata, Mallika now lives in London and has cooked her way to the top of the UK's Indian food scene.
She's been published in all kinds of top media and is a regular curry columnist for the Evening Standard. She's also been a guest presenter on Jamie Oliver's foodie YouTube channel, Food Tube.
Cooking Indian food can be a very long and complicated process and many people simply don't have the time to do it regularly. Mallika simplifies the whole process, offering sneaky shortcuts and clever kitchen gadgets to get you cooking curry every day.
Check out her recipe for paneer jalfrezi in a jiffy, which can be cooked and on the table in little more time than it takes to fry an onion.
Image via siddhu2020
Back to Blog