Indian cuisine, much like its people and cultures, is very varied. Each region is unique and features different recipes.
My map will help you make sense of these differences.
You can get a taste of the North with traditional Punjabi dish Raajma - a kidney bean curry - or you can enjoy the South's flavours with a Keralan Fish Curry.
It's not just about North and South though.
Gujrati and Maharashtrian cuisines originate in Western India, and there is Odiya and Bengali fare in East India too.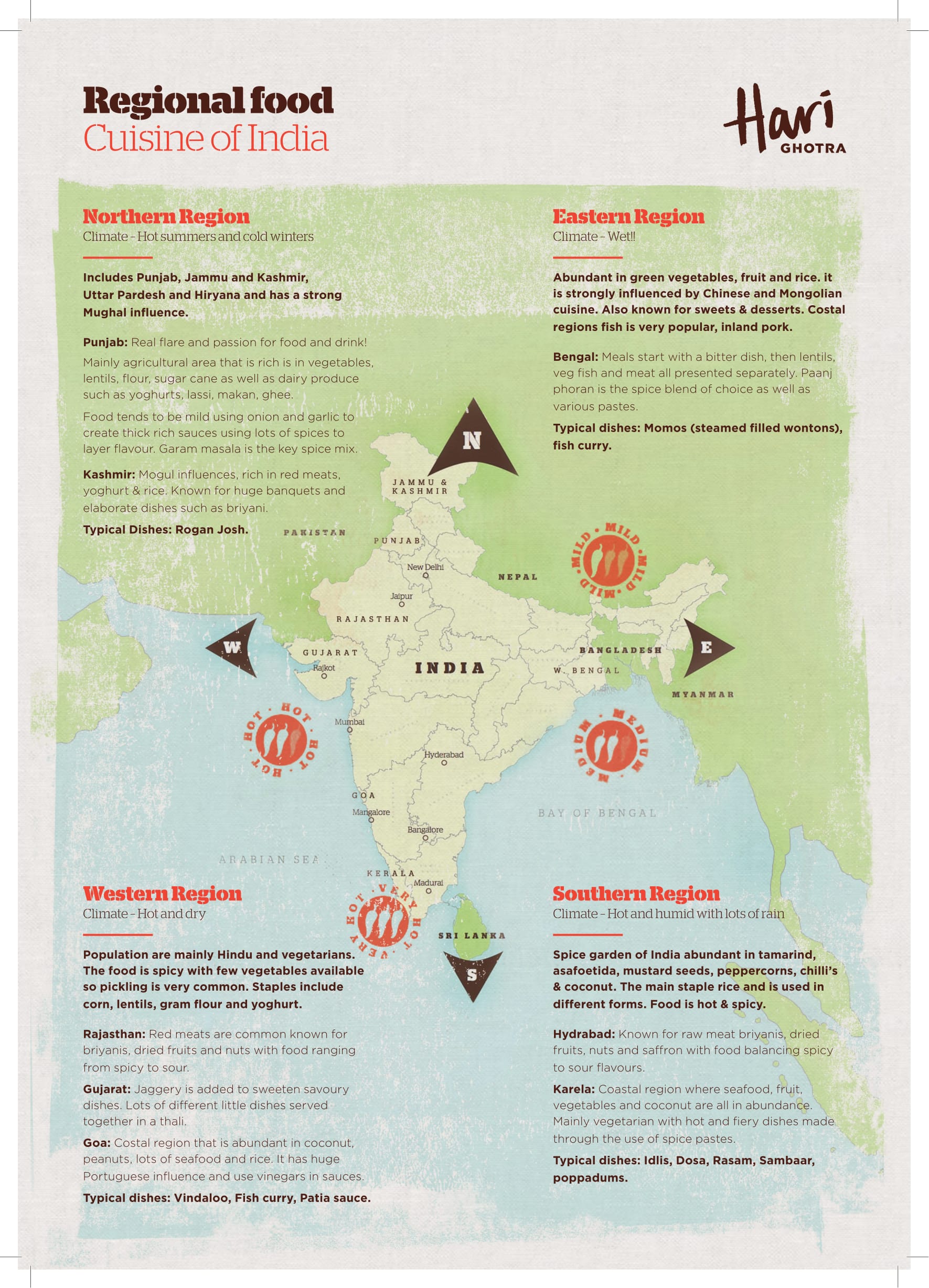 Back to Blog