Since releasing The Easy Indian Slow Cooker Cook Book, I have seen an influx in slow cookers and rice cookers in my direction which has been interesting. I have recently (well not so recently I am very sorry for the time this has taken) been sent the Sakura by Yum Asia, which is a multi-function rice cooker.
Multi cookers and Slow cookers
Slow cookers are coming back into fashion in a big way but there is also now the emerging multi cooker which is currently a big trend in the world of home cooking. The slow cooker traditionally have 2 or 3 functions low, high and if you are lucky a keep warm function. Now the multi cooker is similar but much more sophisticated. They have a multitude of functions from cooking rice to set funtions for specific dishes such as risotto or yoghurt. Some you can program with your own recipes, some you can deep fry in and if I am honest until I cooked with one I was very sceptical. I honestly didn't understand what made them so useful. I was more concerned about having another gadget to clog up the kitchen then how useful these appliances can actually be. They are a slightly different concept to instinctive cooking which I am used to but they do help. I think they are perfect in a small kitchen – they somehow help you to contain cooking mess to one area and to one pot rather than using every pan in the cupboard. They really are one pot cooking at its best and I have to say I am a convert and I now use mine at least 2-3 times a week and I really do like them!
The Sakura from Yum Asia
The Sakura is a great looking product. It's very modern with a funky blue LED light display – my kids think it looks like a motorbike helmet but it would fit well into any modern kitchen. Primarily, it is a rice cooker which, for me, is a bit of an oddity as I always cook my rice on the hob and being a cook, this isn't an issue for me. That said, "How do you cook rice?" is the most frequently asked question I get in my classes and through social media.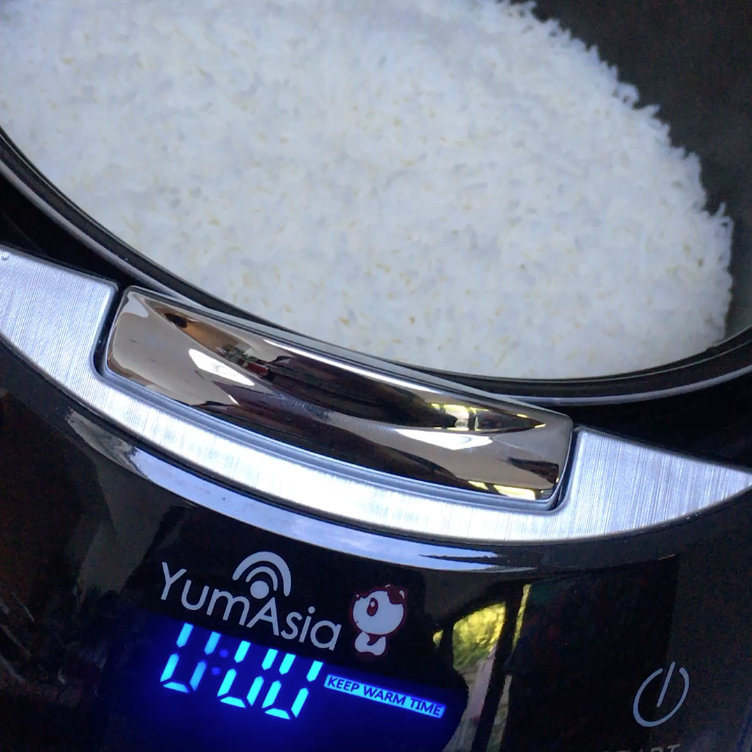 Rice can be a tricky thing to cook for some people, so I thought I would test the cooker by asking a few people like my mum-in-law, a friends and colleagues to try and cook their rice in it. Now, what was interesting was that everyone who cooked rice in it was thrilled. "It came out perfect every time" was the overriding comment. A real positive response for Sakura. It did however take slightly longer to cook the rice than it does in the conventional stove top method, but that didn't seem to matter to most. Because the rice came out perfectly cooked, most people were happy to accommodate the extra time in their meal plans.
Other functions include slow cook, steam porridge, soup and yoghurt so I set about using it to cook one of the dishes from my cookbook. My Hyderabadi Shanks are slow cooked for a long time to allow the flavours to penetrate into the meat and the gravy to combine beautifully with the spices. The onions were cooked down, spices added and it was left for 8 hours to do its thing. The results were wonderful.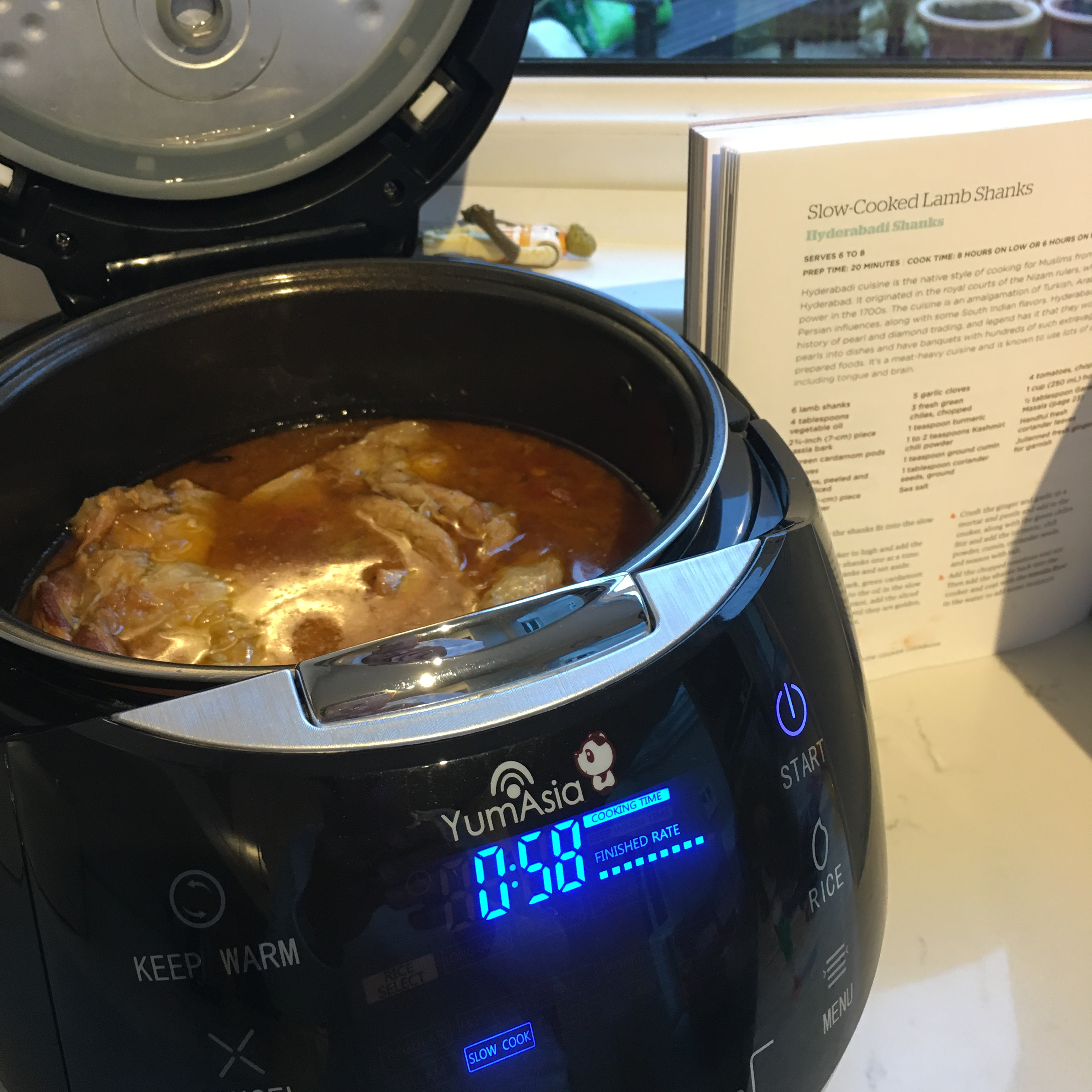 Coming home to beautiful shanks cooked to perfection, meat melting away from the bone was just such a lovely thing. Yes, I was #happy! My very small criticism would be that the instructions were a little confusing but it was easy to work out once you got going with it.
For me, I think it is a really useful addition to any kitchen but at a retail price of £169(ish), it's more of an investment for most. Price wise it is in line with most multi-cookers out there like the Bosch Auto Cook and the KitchenAid multi-cooker.
Back to Blog