The evenings are longer, the days warmer, the trees and shrubs are starting to sprout into life and the blossom is beginning to bloom with colour. This is my favourite time of the year — I love May because change is in the air and it feels like anything is possible.
This month I've been tinkering with some authentic recipes and exploring some new ones… so what's on the menu this month?
Asparagus
We have to talk about Asparagus! This wonderful vegetable has a very short season and when it's fresh it's just perfect. Apart from the obvious aphrodisiac properties (well, it is spring!) it's great to roast, steam, grill and even BBQ. I know it's not the first vegetable that springs to mind when thinking up a side dish to go with your curry, but trust me, it works! Take a look at my Asparagus with Indian Spices dish - it's awesome! Make the most of it while it's in season.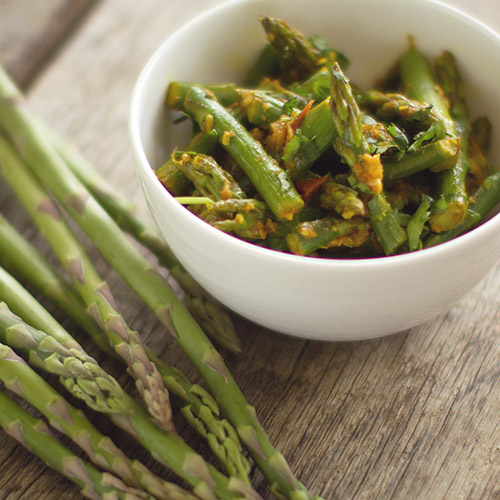 Seabass
Eating fish at least once a week is a must. It's lean and healthy, quick and easy to cook, tastes great and you can have some fun with how you cook it too. This is a highly traditional dish from the Gujarat region called Patra Ni Machi, it's a real speciality that's often served at weddings. The green chutney is to die for and for real authenticity if you can get hold of some banana leaves for serving (your mates will be sooo impressed) then brilliant. If not I guess foil will have to do.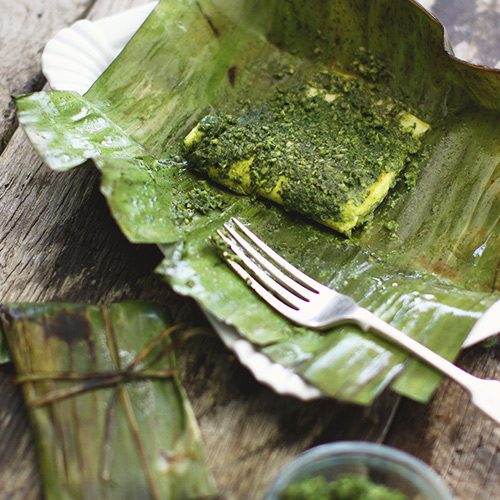 Pork
I thought I would talk about pork this month as it's a bit underused in the world of Indian food. For cultural and religious reasons pork is just not consumed in many parts of India, but it's a real speciality in more southern parts. In the region of Coorg pork is a truly loved meat so what better than to share some of the delicious recipes from that area like this Pandi Curry. For those of you looking to serve up something fun on a Friday night I have some lip smackingly good pork rib recipes that you just have to try.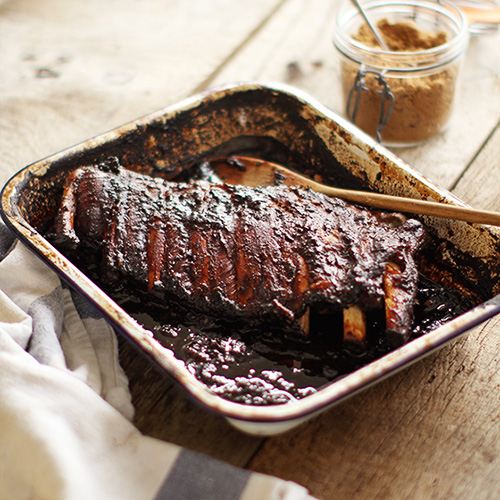 Gooseberry
The wonderful little gooseberry is quintessentially English and special because it's always the first available fresh fruit of the year. The fruit has a high pectin level making them perfect for desserts and jams and the infamous Gooseberry Fool.
The Indian gooseberry, or amla, is larger in size and grows on trees rather than in bushes. The trees are considered sacred by Hindus and thought to have curative properties for many diseases.
It has a very stringent taste and is used in spicy pickles as well as savoury dishes. Beetroot and Amla Tikki are a speciality that I am so excited to be sharing with you.
Back to Blog