This creates a rich, fragrant sauce that is intense in flavour with meat that is soft, tender and delicious.
I love a good Lamb curry and it's probably my favourite meat to cook a curry with. Yes, it takes a bit longer to cook but the flavours are deep rich and delicious - and so worth the effort.
My key five tips to cook a great Lamb curry are:
1. Make sure your meat is fresh, it's skinned and trimmed (you don't want a fatty curry).
2. The onions need to be cooked to a deep dark brown to insure the sauce gets the intensity it deserves.
3. I always like to add more garlic, ginger and spice to a lamb curry then I would to chicken or vegetable dishes.
4. Be patient with the masala sauce; let it cook so it's thick and intense almost like a paste before you add the meat.
5. When you add your meat increase the heat to stir fry it for five minutes to seal the meat. Then reduce the heat to the lowest setting, put the lid on the pan and leave it to cook very gently in its own juice (for about 40 minutes). This will result in a beautiful rich sauce that is robust in flavour with really tender meat. If you want more of a gravy just add hot water at the end.
Cuts of Lamb
The cut of meat used is also really important. I prefer to use leg for a basic curry as it's fairly lean, neck fillet works really too. I like to ensure the meat is as trim as possible. I tend to use shoulder (which is more fatty) if I'm baking it for a long time so the meat stays soft and moist or if its being cooked indirectly on the barbecue or in the pizza oven .
I do also like to cook my lamb curry with meat on the bone. The bones give a wonderful earthy flavour and a lovely depth to the sauce. It also means you can get you fingers in and really enjoy your food. Many Indian butchers will cut the meat on the bone for you but if you want to try this then you can use a mixture of leg meat and some lamb chops.
In India lamb is seldom used for curry instead they tend to use goat (which they call mutton). Many Indian people will eat meat less frequently then we do in the West so they are very particular about the meat they eat. Goat is chosen because it is a lean meat that works really well being cooked slowly to absorb all the curry flavours.
Mutton is actually great for curries as it can be cooked slowly which results in some really tasty sauces.
Here is lots more information of the different cuts of lamb and how to use them - Cuts of Lamb.
Lamb Curry
A great place to get started with lamb is my Thari Walee Lamb or lamb in a sauce. Get the masala sauce right and the rest is easy.
Interactive E-book - Amazing Lamb Dishes
My new interactive e-book is full of information, videos, spice details and new recipes all in one place. It's easy to use and only costs £4.99 so download it here and get cooking some amazing dishes.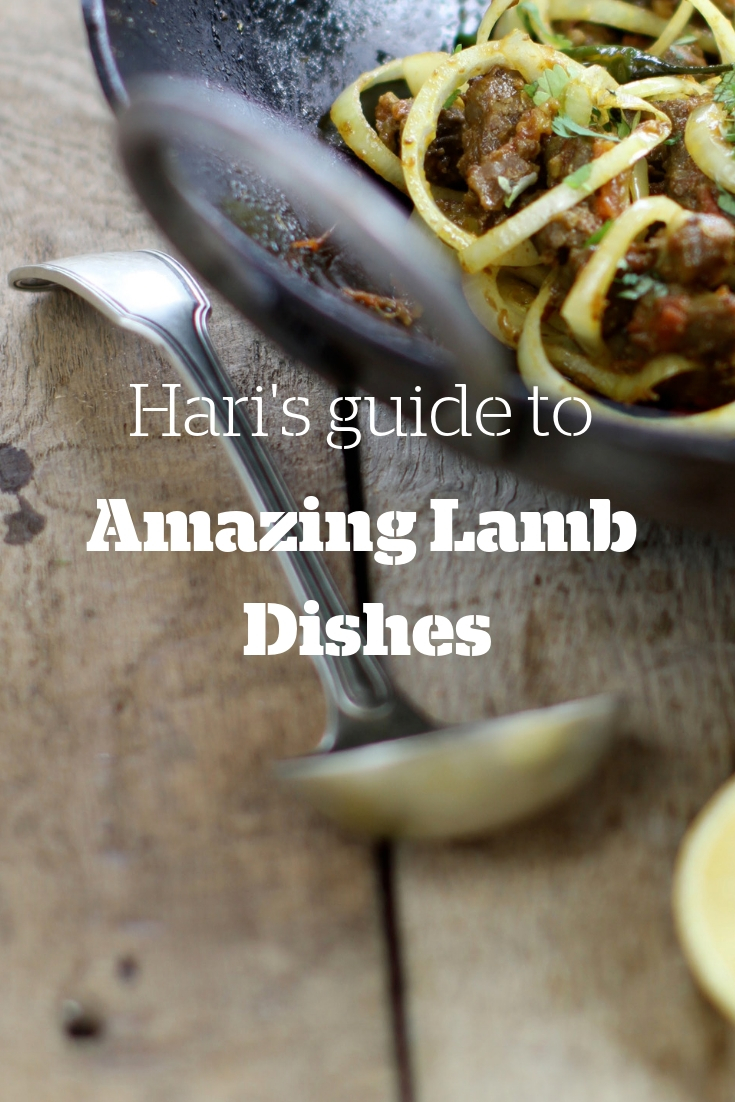 Back to Cooking guides