An Evening of Flavour
This hugely worthwhile event was all about celebrating food while raising money to help feed people in some of the most rural communities in India and Africa. It was fantastic to meet and chat to some of the other ambassadors as well as so many others who were clearly so passionate about the work the charity does. A perfect combination of food, fun and fundraising really.
After the divine Anjum Anand (The Spice Taylor, Cookbook Author and TV presenter)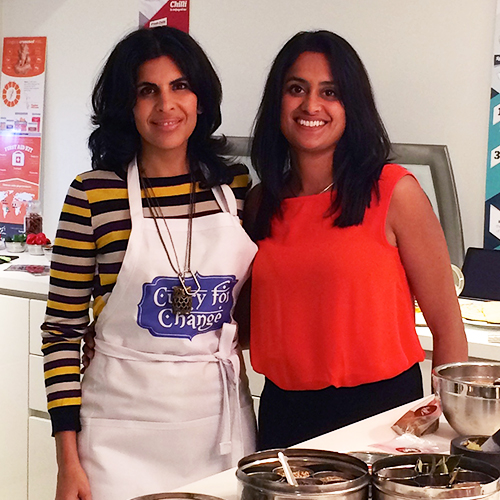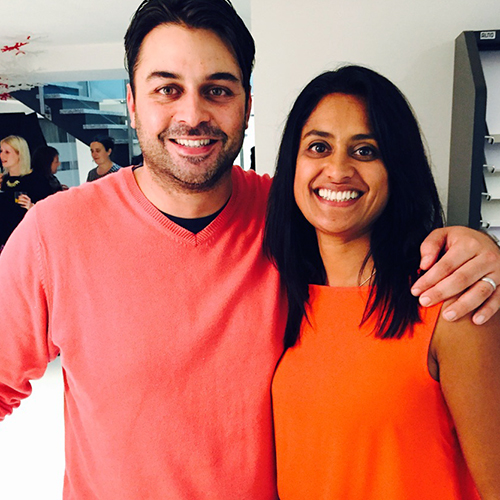 and wildy talented Dhruv Baker (winner of Masterchef 2010 and restauranteur) cooked up something amazing in the demo kitchens, it was my turn to try and match them with my deserts. No flippin' pressure there then…!
Cooking up the Desserts
Not my forte, but the only way I was going to do well was to get creative. So I made not one, not two, but three little treats for the 114 guests. Well, they had to like one of them!
I put a little Hari twist on some classic Indian desserts as well as matching up a few choice spices with a classily western pudding.
My smooth and seductive dark chocolate pots hid a subtle hint of chilli. I served these in mini wooden cups and spades and… the guys loved them! Phew.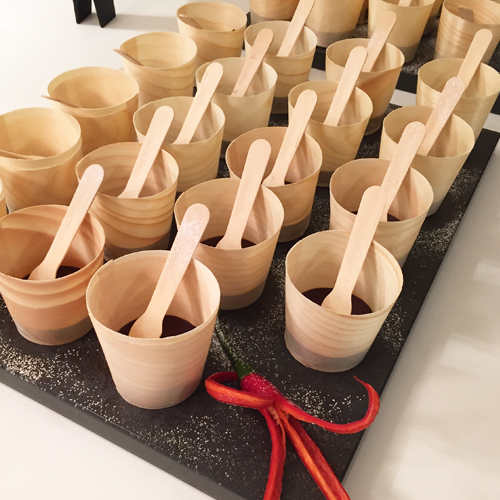 The most famous Indian sweet of all is the Gulab Jamun. Mind you, I sometimes find it can be a bit heavy so for this evening I shrunk them down into mini versions and served them in beautifully jazzy gold paper cups.


The traditional Burfee is an Indian sweetmeat that is as much part of Indian eating as a curry. Usually given out at weddings, Diwali, birthdays - so why not at a fundraiser?!? My little take on this was all about the presentation. So rather than the usual 'burfee block' I made pretty little chocolate roses (it is Chocolate Week after all) and topped each one off with the crunch of a pistachio. All finished with a dusting of Indian gold and a sprinkle of cinnamon - sweeeeeeet.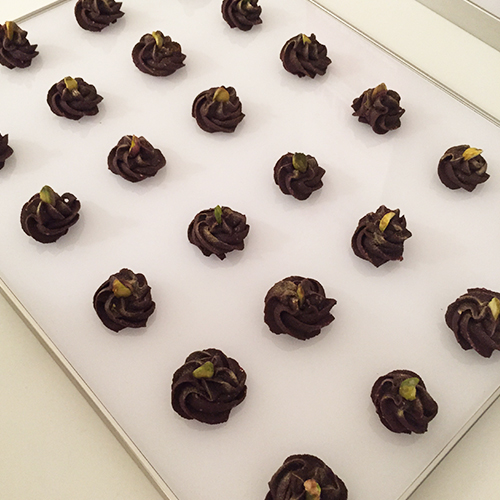 All in all, it was a fantastic night - lots of chat, lots of yummy food shared and lots of money raised for a great cause. Watch the video below to see what we got up to!
Back to Blog