And for that reason, I am a bit of a cookery class fanatic and have attended a fair few in my time. Some may call it snooping but for me, it's about being inspired to try new, fun dishes and learn new techniques. In this field, you never stop learning so I think it's really important to keep fueling that fire.
Lucky for me I had the opportunity to cook at Food at 52 where I attended the Southern Indian Cookery Class taught by the wonderful Rachel from New Zealand. But before I talk about the class I have to tell you about the school.
Food at 52
I loved the relaxed atmosphere of the school, and let's face it walking into any cookery school can feel pretty daunting. After a lovely welcome, I walked into this gorgeous little room. It was filled with music memorabilia, a carom board and even a full sized suit of armour, all to keep you company as the other participants arrive.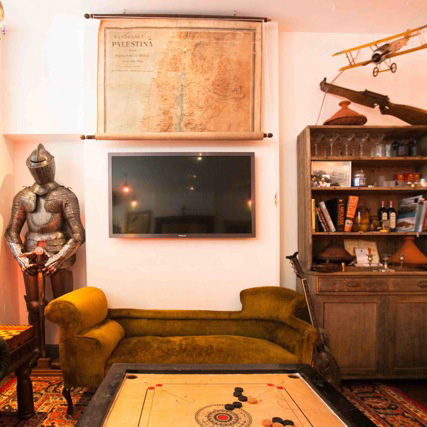 The cookery school felt like a home from home and the decor is just fantastic. It has an eclectic mix of trinkets that someone who has travelled the world has loveingly picked up and brought back, then and found the perfect spot to display them. From the juicer loo-flush to the chapatti presses, to the utensils used during the cooking - it was a feast for the eyes and lovely to sit and chat softly breaking the ice with strangers before the session started.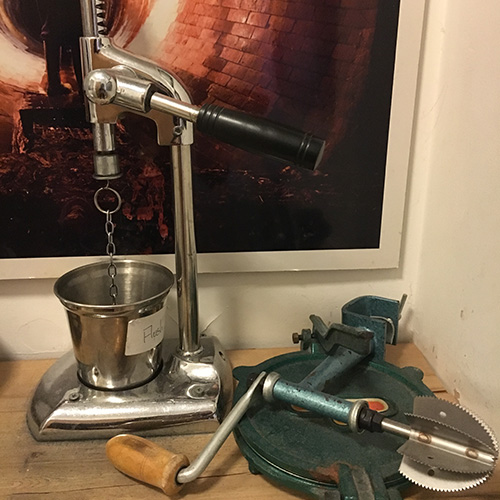 We were then led down the steep steps into the kitchen which brought a smile to my fave. It felt like the perfect kitchen space teeming with crates of fresh, vibrantly coloured produce, jars of lentils, beans and dried goods in the larder, utensils hanging from the walls and a long bench ready laid for us all to take a seat at. What was more exciting (well it was 6pm on a Friday night) was the parantha and pickles in the centre of the table for us to dive into.
Sitting in two groups of four, the menu was written up on the glass mirrors for each group. It was rather nice that we were all doing this together, we just chatted and did what we had to do. Rachel was fantastic at answering questions and giving background information on the ingredients and dishes.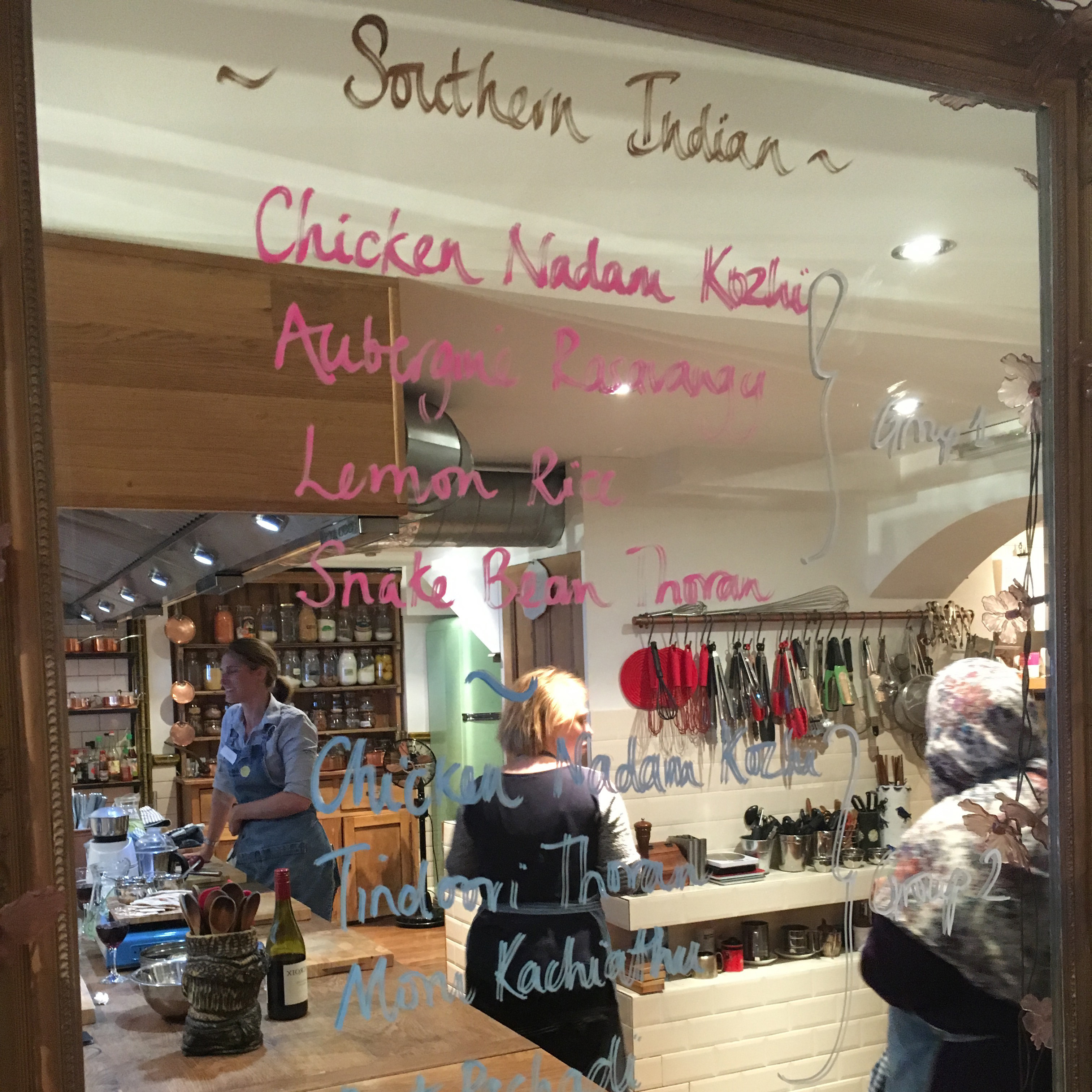 I liked the fact that the emphasis was more about us coming together and cooking a meal rather than worrying about getting it right. Food is a social thing it brings people together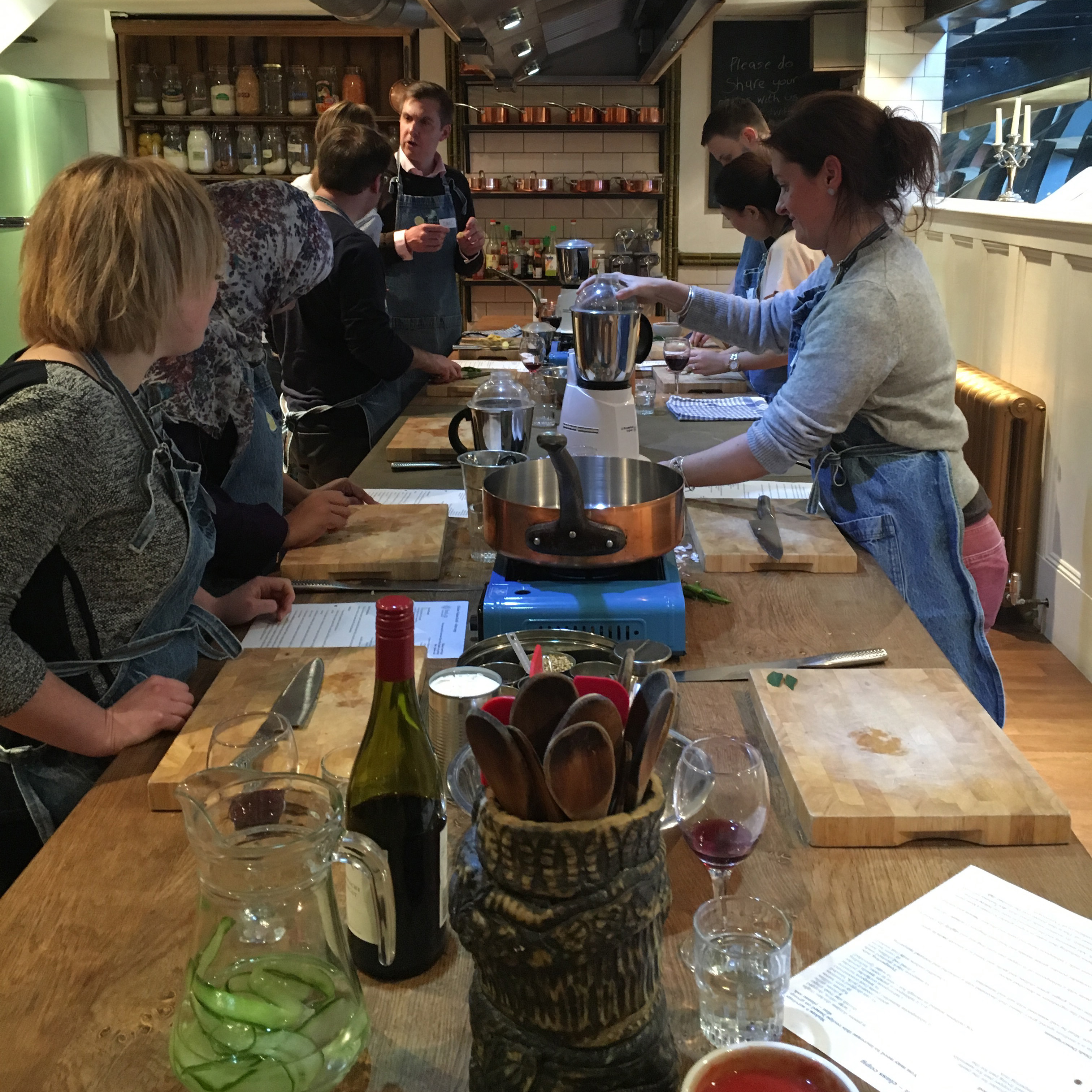 The Dishes
The dishes included some South Indian classic dishes such as lemon rice, thoran (usually a dry dish), Vadai spiced doughnuts as well as some dishes I wasn't familiar with such as Moru Kachiathu which was an unusual sweet and savoury mango yoghurt. I loved the fact that we were using some proper south Indian vegetables like the Tindora or the ivy gourd which is lovely. The bottles of wine were popped open and we all set to work gathering the ingredients, working through the recipe sheets and busying ourselves with the cooking.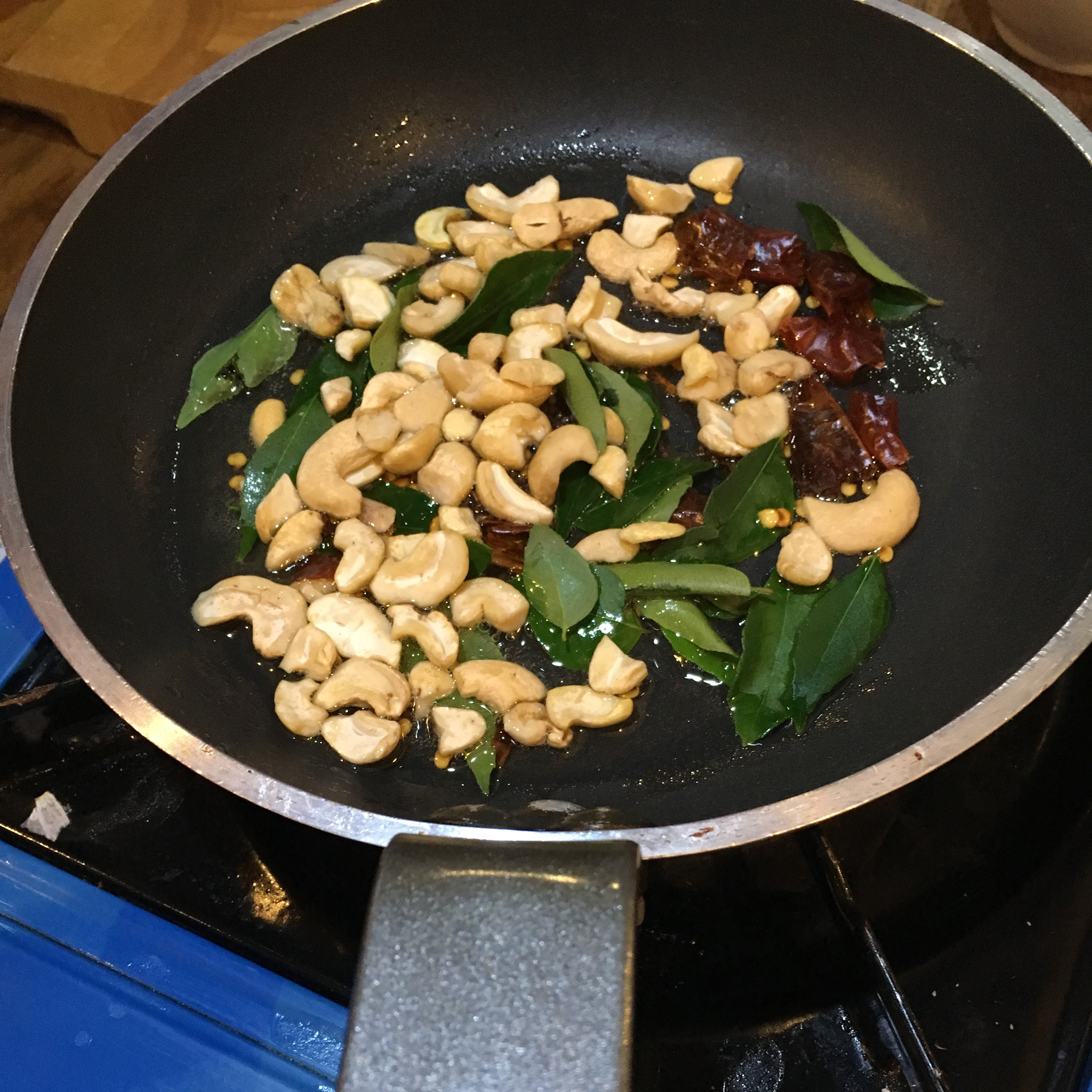 Amazingly we roasted spices, we ground pastes and chopped our vegetables very soon the room was filled with heady aromas of the spices and ripples of laughter (just the way a kitchen ought to be). each group cooked different dishes which was interesting as I've always thought this would upset people but it didn't.
Once we had created we went back upstairs or a chat and more wine and the tables were set for us to enjoy the fruits of our hard work.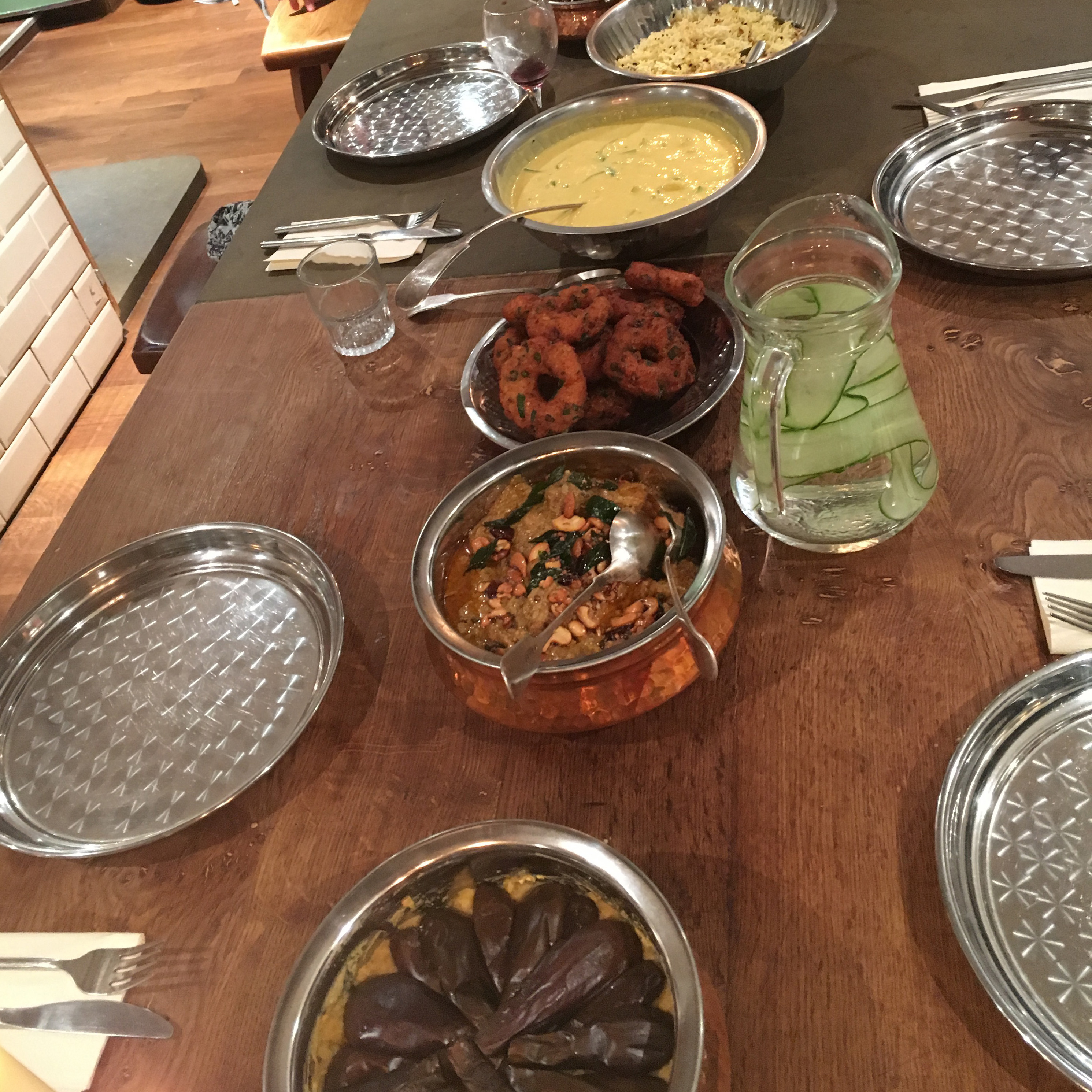 We literally filled our thali's and I have to say the Chicken Nadam Kozhi was a real winner for me. I think the session encapsulated what food is about - and it's about bringing people together to chat, to talk about experiences and of course eat fun, exciting flavours that are inspiring. Well done Food at 52 - a wonderful way to spend a Friday evening.
If you love cooking, enjoy other peoples company and want to do something a bit different one evening - I can't recommend Food at 52 more highly. Well done Food at 52 - a wonderful way to spend a Friday evening.
If that hasn't convinced you then watch this little vlog of me during the whole experience.
Well done Food at 52 - a wonderful way to spend a Friday evening.
Back to Blog