So I've been doing a bit of research into what's good and what's not. One thing I do know is that Indian food and cheese isn't always the most natural of pairings. So that got me thinking about how best to marry the two and what would work with what flavours.
Now I love my cheese but I'm no expert so I thought I'd ask the very lovely Jenny Deeprose for her advice. Jenny has been writing and talking food since being the assistant Editor on the trade magazine 'Frozen and Chilled foods', she is a cheese lover, connoisseur and a famous name in the cheese world. Being an international cheese judge for many years her opinion is in high demand and her palate is used to experiencing new and exciting flavours especially as she sits on the national panel of judges for the Great Taste Awards.
As you can image I am thrilled that she was able to take some time out of her busy schedule to have a chat with me and my chutneys.
So together we set about thinking. With it being Christmas and the season for making a good chutney we thought we'd pair up a few of my spiced chutneys with some of Jenny's favourite fromages. Hopefully you can give these pairings a go too and let us know what you think.
My Spiced Tomato Chutney has a warming flavour with an almost jam like consistency. It makes a great personal gift and Jenny felt that it would go really well with Sussex Slipcote, a rich sheep's milk cheese made by High Weald dairy in Sussex so it's nice and local. It's mild but with a slight tang, so would be good to balance the warmth and spice from the Kashmiri chilli and tomato in the chutney. For the more adventurous, there is a basil version of this cheese and also chives and garlic. All produced by Mark Hardy at High Weald. www.highwealddairy.co.uk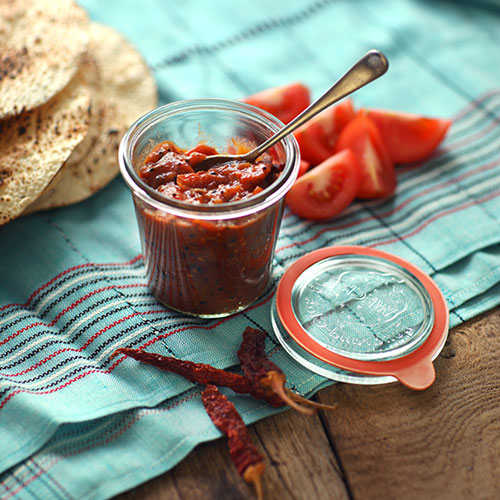 My Courgette Chutney is chunky and crunchy. The sweet, earthy notes from the spices gives it a really wonderful seasonal warmth and our cheese of choice for this robust chutney was the edgy Gorwydd Caerphilly (produced by the Trethowan family - www.trethowansdairy.co.uk). It has a deep, creamy texture which worked really well with the texture of this chutney.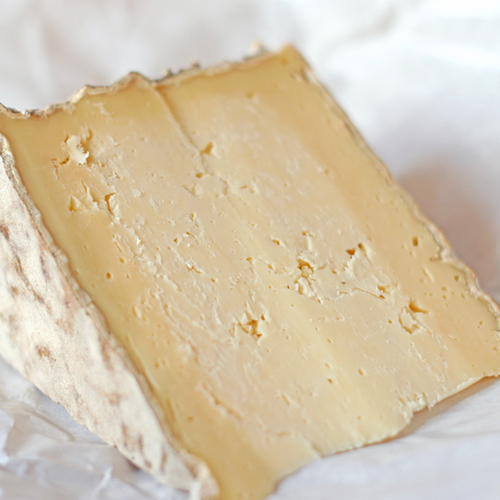 The Punjabi Tomato Relish is a quick and tasty treat but for this one we couldn't decide which cheese worked the best, so here are two lovely ones to try. Mary Quicke from Exeter in Devon produce Quicke's traditional cheeses www.quickes.co.uk. Their Smoked Cheddar, or Goats' Milk Cheddar, are both really good with a long finish which would go really well with a rich tomato accompaniment.
Jenny, who works along side these amazing cheese makers, said it was so important for us to understand and appreciate the love and passion that these guys put into their products. This is more than just a job, it's a labour of real love and luckily for us all the cheeses mentioned here are available in Waitrose. It's great to see a national supermarket chain like those guys giving kudos to the actual cheese makers for the wonderful work they are doing.
Now as with all great recommendations these are very personal so we have had a dabble with the flavours we like, but there are no absolute rights and wrongs here. So why don't you tell us what you like and if you have any cheesy questions?!? I'm sure Jenny would be more then happy to give you some advice. Here's a big thank you to Jenny, and I hope you guys have fun with these cheeses and chutneys and make sure you stay crackers!
Back to Blog