Mustard oil has always been controversial and an issue for me when I teach others about some of the traditional Indian dishes. It's always important to give people all the facts so they can make the right choices for themselves and because mustard oil has been banned as a food product for years in the West, it often puts people off using it.
That said, it is an important flavour for many Indian dishes so this new edible mustard oil is a welcome addition to my kitchen cupboard. It has the right vibrant yellow colour, flavour and pungency and I am really happy to be using something that doesn't say 'For External Use Only' on the label in my food.
This new edible mustard oil from KTC is made with a blend of rapeseed (with comes from the same family as mustard seed), dropping the level of the problematic Eurcic acid down to below 5% making it suitable to cook with. This new blend is still the beautiful vibrant yellow colour and more importantly it has retained that mustard bite when used to cook with!
What is Mustard Oil?
The mustard plant is a part of the Brassicaceae family which includes other vegetables such as cabbage, cauliflower, radish and rapeseed. There are two types of mustard oil - one made from pressing black, brown or yellow mustard seeds resulting in a vegetable oil, or by grinding the seeds and extracting the volatile oil which is actually toxic.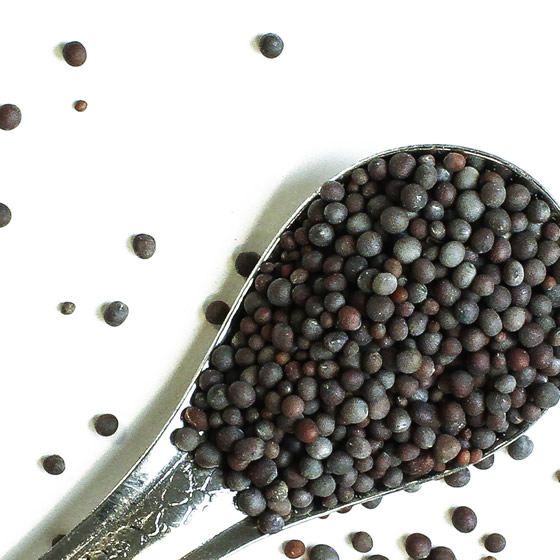 The oil that comes from the pressed seeds of mustard or mustard oil has been a key ingredient in North and Eastern Indian cooking for centuries and is used as the base oil in many fish and vegetable dishes. In Nepal, Bengal and Assam, it is actually the preferred cooking oil.
Properties of Mustard Oil
It has a very distinct pungent aroma and flavour. It is also a great source of plant-based omega-3, as is rapeseed oil. It has real warming properties and in northern regions of India, the oil is not only used in cooking but also as a massage oil, treatment for muscular aches and pains, as a mosquito repellent, a hair conditioner and even as baby oil.
Problems with Mustard Oil
This oil is a little controversial as it is banned as a food product in the EU, USA and Canada. All bottles are labelled "For External Use Only" - this labelling was primarily to get around various import laws so the oil could be sold in the EU.
The problem is that all natural oils are composed of different fatty acids, the type and amount of which determine the properties of the oil. Mustard oil in its purest form contains a fatty acid called Erucic acid (cis-dos-13-enoic acid) at levels between 22% and 50%.
Based on studies carried out in the early 1970s on laboratory animals, it was concluded that high levels of Eurcic acid can have toxic effects on the heart. For this reason, governments placed a worldwide ban on oils with high Erucic acid levels which included mustard oil. EU Directive 80/891/EEC requires the Erucic acid content of foods to be no greater than 5%. So no pure mustard oil in the EU can be classified as a food. This said, no actual research has been carried out on humans and from all accounts, there have never been any negative health effects recorded as a result of exposure to Erucic acid in humans.
Only two other studies have since been conducted resulting in conflicting results. I think it may be time for this to be revisited.
Mustard Oil in Indian Food
Despite the Erucic acid legislation, the Indian community in the UK all buy mustard oil and ignore the labelling completely. We all know that they use mustard oil to cook with. Personally, and many Indian chefs will agree, I think that it's a great oil to use to get the real authentic Indian flavours into your dishes. Mustard oil has a distinctively pungent flavour, giving a natural potency and delicious bite.
I was always told to heat mustard oil to smoking point and then leave it to cool to get rid it of any impurities. Once cooled, you can cook with it.
Recipes Using Mustard Oil
I think mustard oil is the perfect oil to use when cooking dry spiced vegetable dishes. It adds an extra little kick that is perfect for spiced Okra dishes and classic Punjabi Stuffed Karela (Bitter Gourd).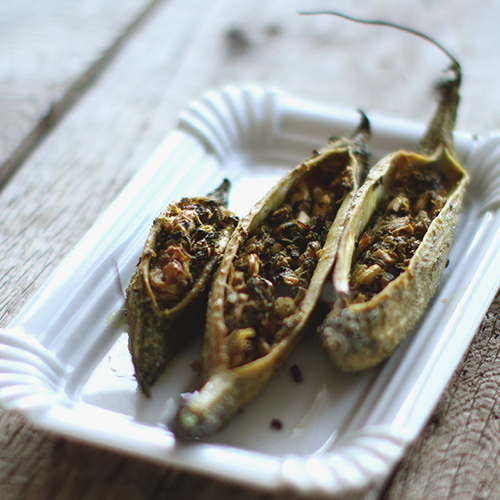 Even in meat dishes, like a classic Rogan Josh, this oil is the perfect partner. It also works a treat in marinaded dishes that need that smokey pungency like my favourite Tandoori Chicken.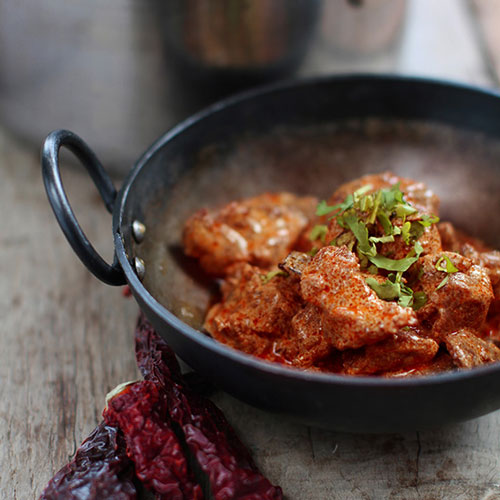 Cooking fish in mustard oil is a combination made in heaven. It is the perfect oil to fry fish in for that Indian flavour, which is why so many Bengali dishes use it - like this classic Machchar Jhol - Bengali Fish Curry
This Fish Kebab recipe is a delicious spiced fishcake dish that is wonderful when fried in mustard oil.
Disclaimer: I was sent this oil to try for the purposes of this post from my partners at KTC Edibles. The fact I got it for free has not influenced my views in anyway.
Back to Blog