Vaisakhi is the harvest festival of the Punjab region, and is celebrated by Hindus, Buddhists and Sikhs. For Sikhs it is of particular significance as it marks the Sikh New Year and celebrates the birth of the collective faith over three hundred years ago.
In 1699 the tenth Guru, Guru Gobind Singh, laid down the foundations for an order of people who he called 'The Pure Ones'. Devout Sikhs are confirmed into this order once they take Amrit (holy water) and accept the five Ks.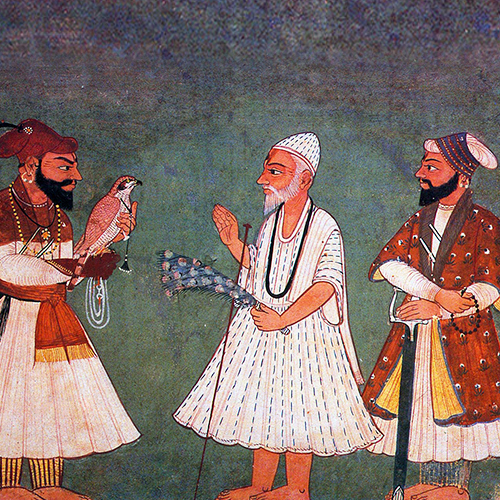 Guru Gobind Singh meets Guru Nanak Dev, the founder of Sikhism


The five Ks are articles of faith which form the identity of a devote Sikh who has made a commitment to living their life as part of the Khalsa, or Sikh way of life. They are:
Keski – long, uncut hair – a symbol for holiness in India
Kanga – small wooden comb symbolising cleanliness and order
Kara – steel bangle which show strength and integrity
Kacchera – cotton boxer shorts to signify self-control and chastity
Kirpan – ceremonial dagger representing the readiness to defend against injustice and defend the weak
Being a Sikh this is an important festival. Unlike most festivals this isn't about partying, it's about going to the Gurdwara (temple) and being a community. It's important for sharing prayers and eating langar (communal food cooked at the temple) together. Many Sikhs will travel to key Gurdwara in India to celebrate as well.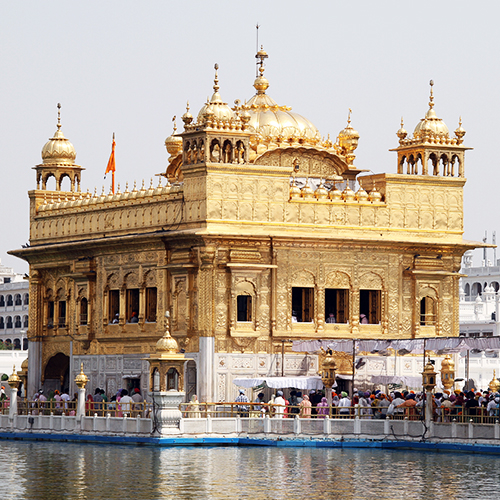 The Golden Temple or Harimandir Sahib at Amritsar is the most-sacred Sikh Gurdwara
Traditional Food
Vaisakhi is also a celebration of the harvest in the Punjab region and because agriculture is so important it is traditional to eat Sarson ka Saag (pureed mustard leaf spinach) with Makki di roti (roti make with corn flour) topped off with lots of homemade butter and drink freshly made lassi.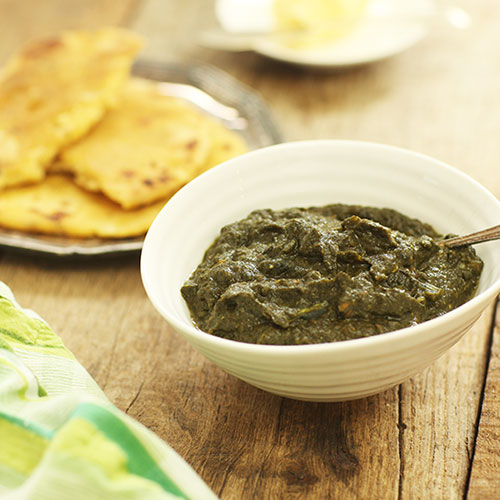 Back to Blog