My dad loved a little glass of whisky at the end of each day and who could blame him. He worked long hours and well, he deserved to unwind with a glass of something special. In his honour, on Father's Day this year, I had the pleasure of releasing an exceptional bottle of Indian whisky in his name - Mr Ghotra!
After a five years process of love and passion, working with some incredible people I have been able to create a truly exceptional whisky and it's on sale here for you to buy.
This is how we did it.
Unique and limited
With only 211 bottles produced, Mr Ghotra is one of the most unique single malts produced this year. By bringing together the science of ageing Whisky and the art of blending Champagne, we have created something so spectacular that every whiskey connoisseur and amateur collector will revel in.
It originates from the tropical shores of Goa in India and is made from mashed Himalayan barley that's fermented and distilled in copper stills with the expertise and knowledge of Master Indian distillers from one of the biggest whiskey houses in the region. This is the original cask - number 4030.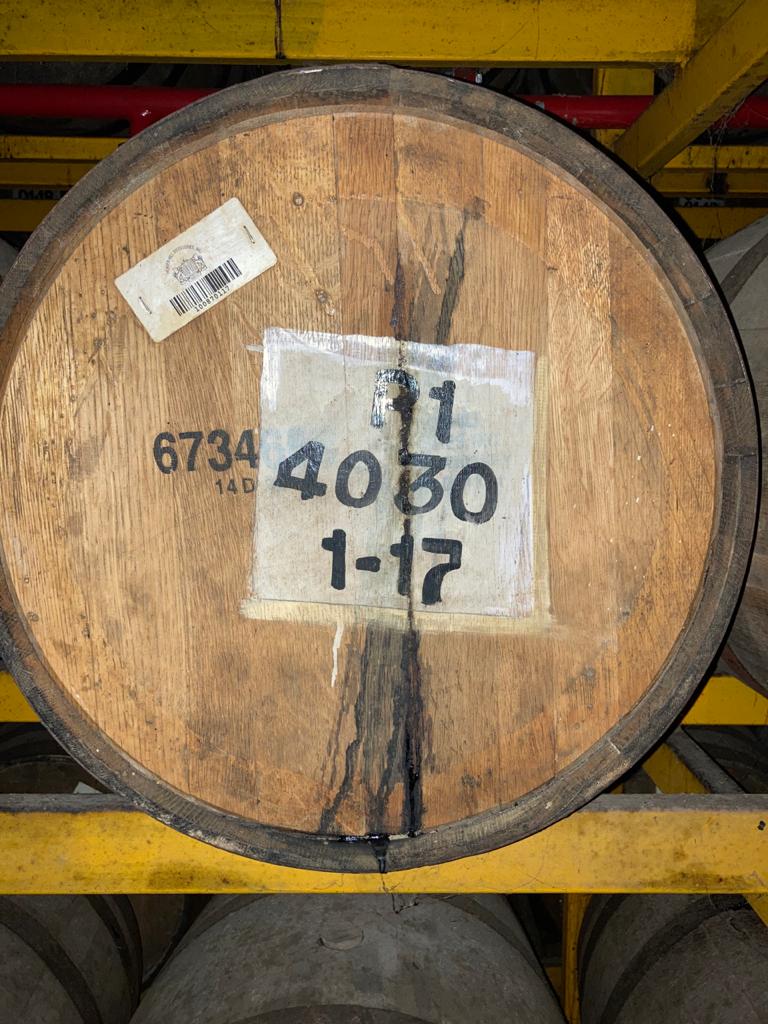 For three years this 'new make spirit' matured above ground to soak up the Indian sun and draw in all the wonderful elements of the Goan climate, the aromatics of old wooden bourbon casks to reveal a bold and superbly balanced golden spirit.
After an intense tasting session with Giles from Dumangin Champagne House we selected the liquid from barrel 4030 as our choice. It was fragrant and had an incredible spice which I thought would really lend itself to a little French finesse.
With the expert help of Giles we were able to ship this liquid over 4,500 miles to France to give it a champagne makeover. Mr Ghotra's true uniqueness begins here.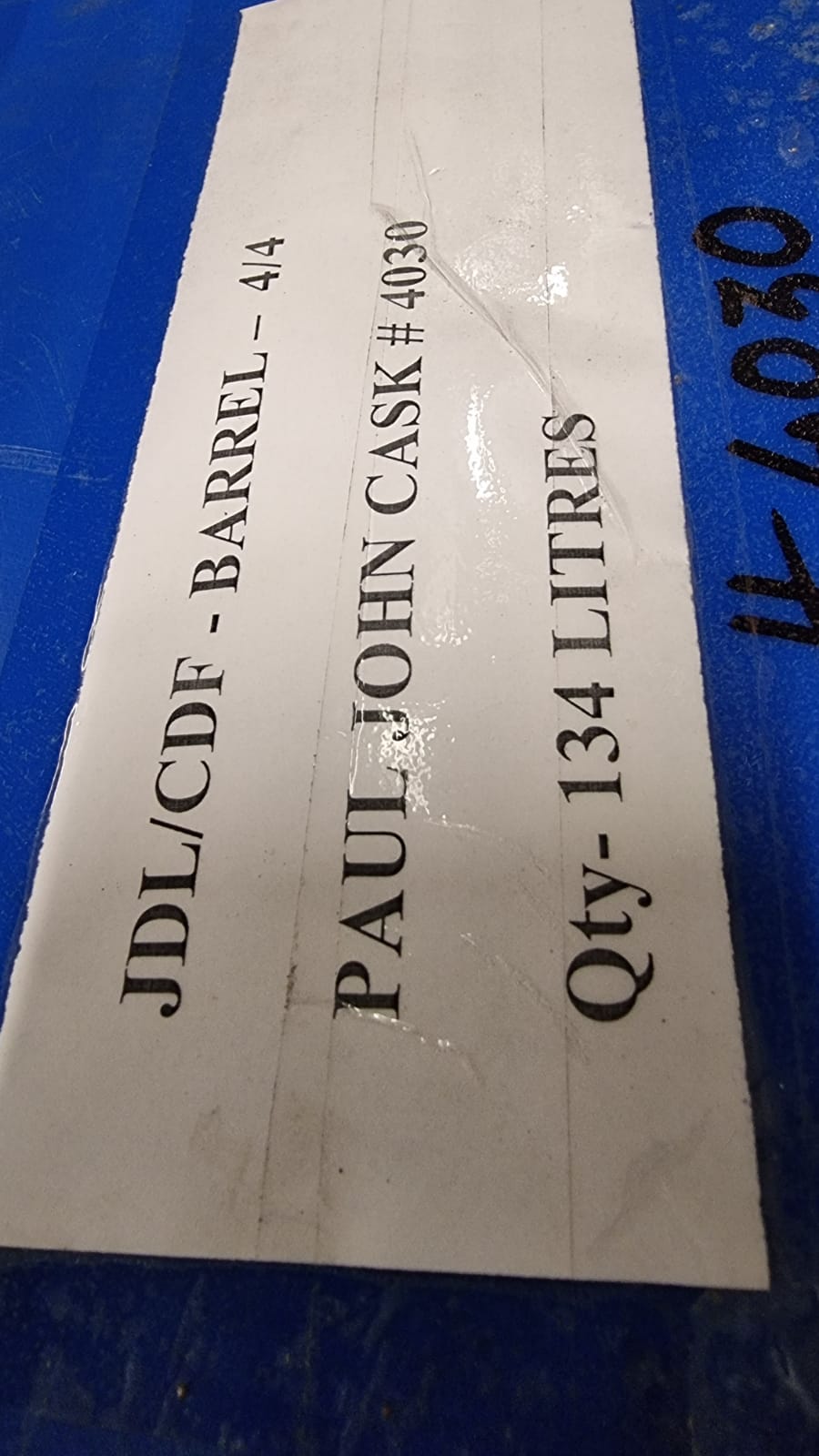 It was decanted into it new casks for ageing and spent the following year in exquisite Estate barrels of Ratafias Champenois. This allowed it to rest and mature revelling what can only be described as a spectacular single malt that harnesses all the bold attributes and strength of a true Indian whisky, with the gentle finesse of a delectable creamy French champagne. It sat in barrel number 76 - which just happened to be my birth year - weird right?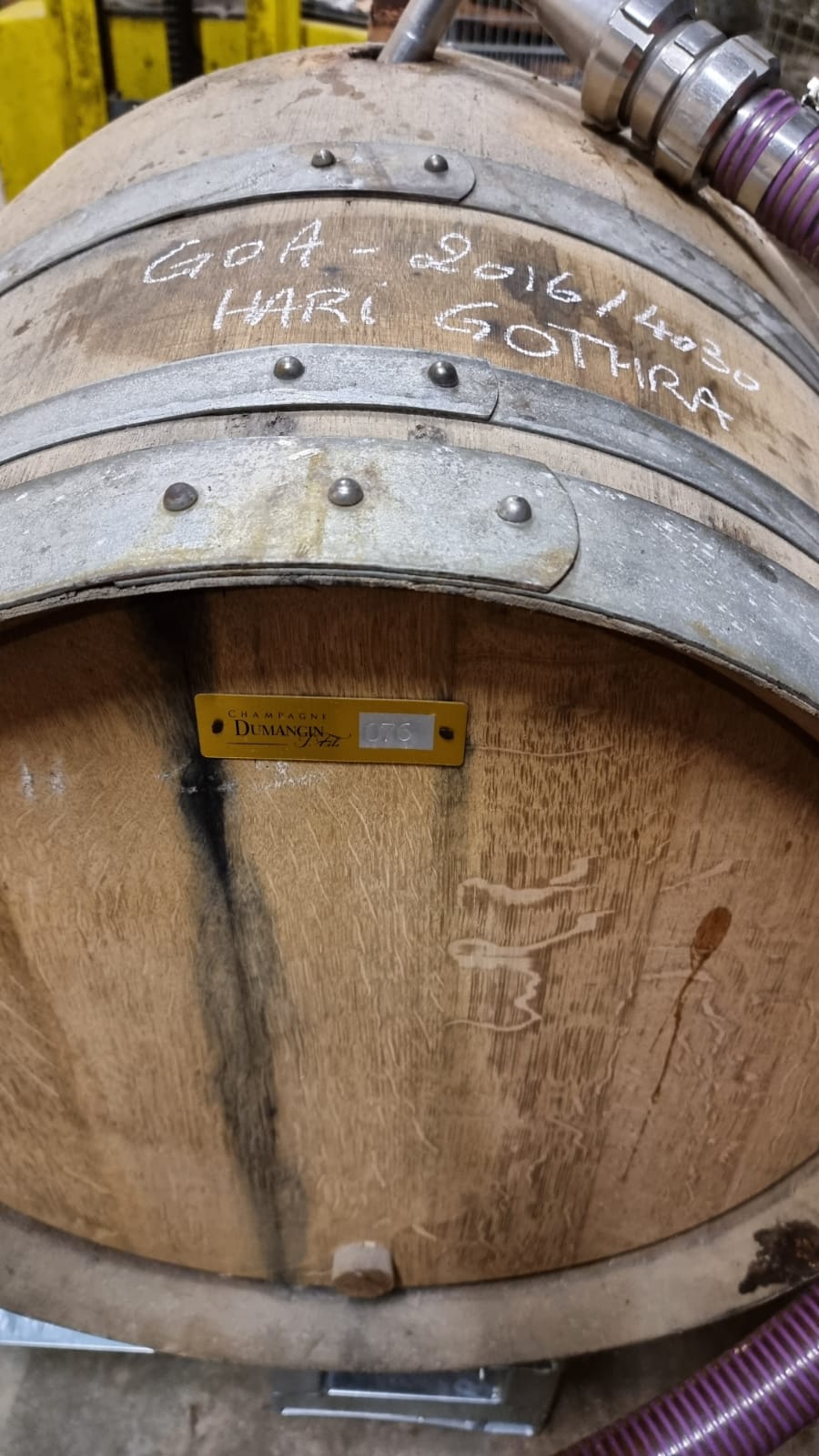 What do we call it?
As it sat we worked behind the scenes to create a brand and a name that would be fitting for my dad. After a few months and many ideas it became obvious that there was only one name fitting for my dad - Mr Ghotra and so with the help of my very talent friend Mark Deeprose we set about designing and producing the branding. Being the creative genius that he is and after a few iterations, the Mr Ghotra the Indian whisky came into being and this beautiful label was designed. I hope you have noticed the little nod to my father in the branding!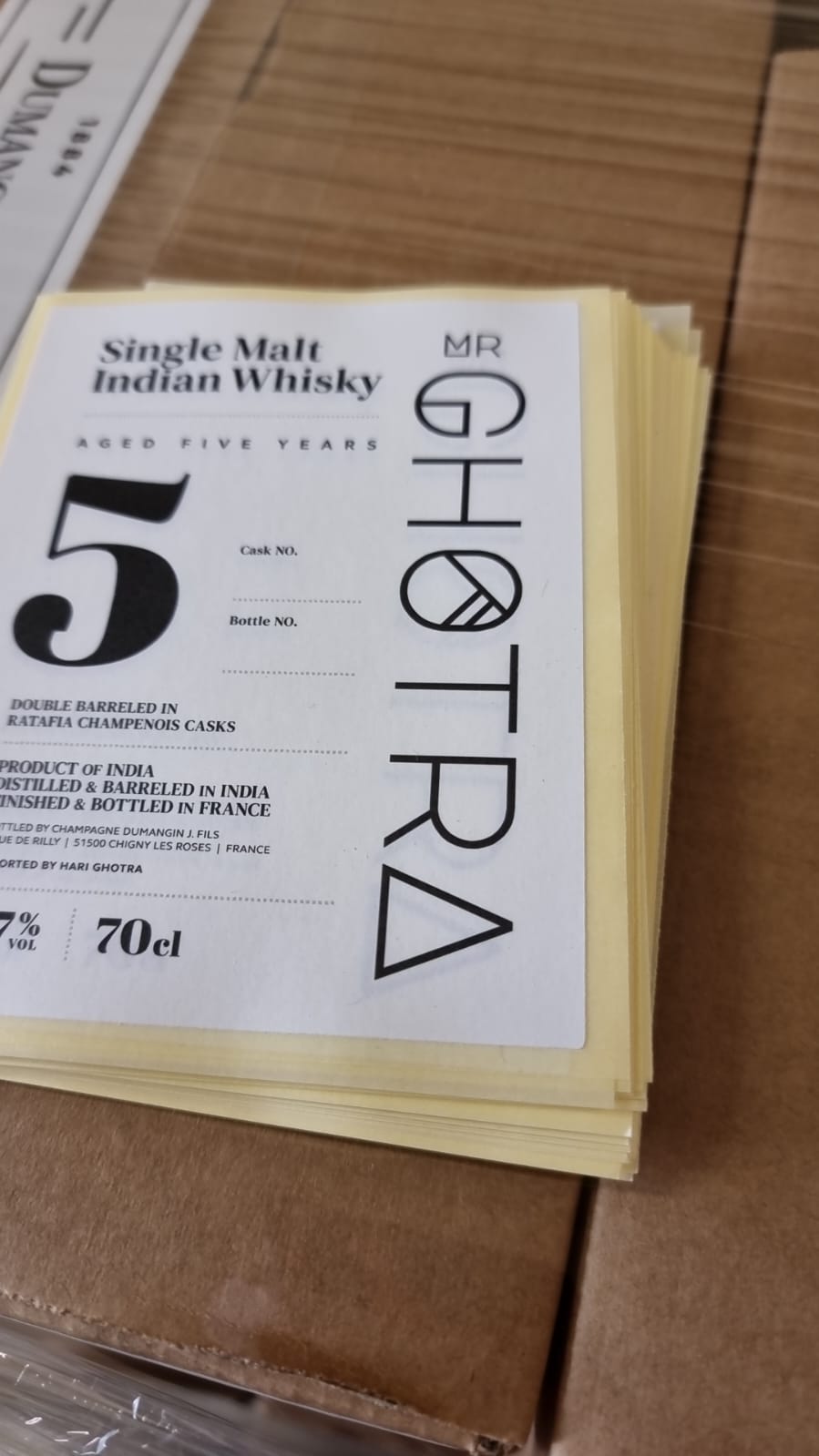 This ageing in the Ratifa barrels added a unique refinement to the liquid that softened it, added some caramel notes and making it perfect to sip with spiced dishes. The deep colour comes from being aged above ground in casks where the Goan climate (hot and cool) allowed the barrels to expand and retract so the liquid was able to draw from the wooden barrels making it rich and dark and very different to a Scotch whisky.
After tasting and testing Giles was confident that the liquid could finally be bottled, labelled and packaged for delivery.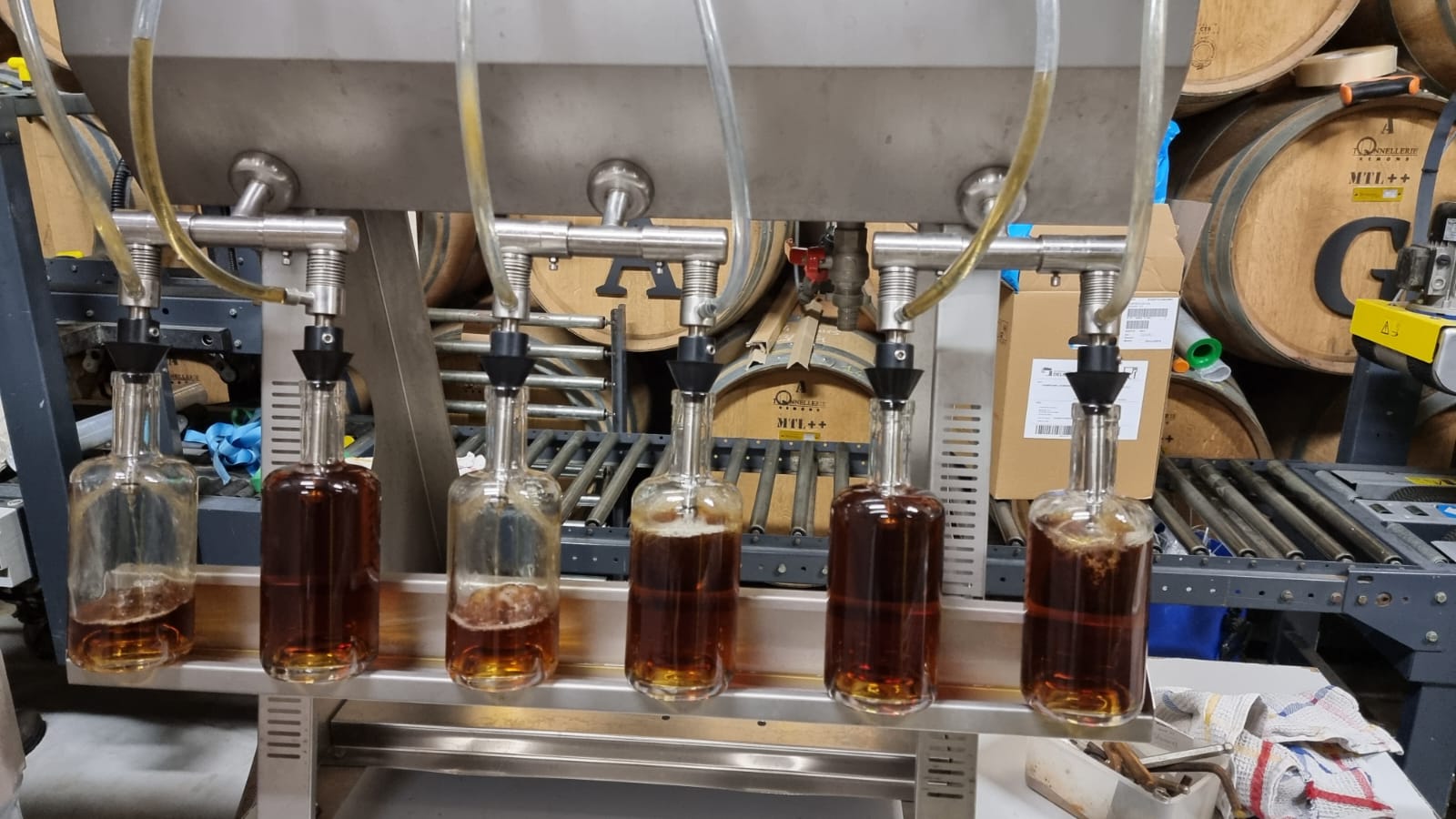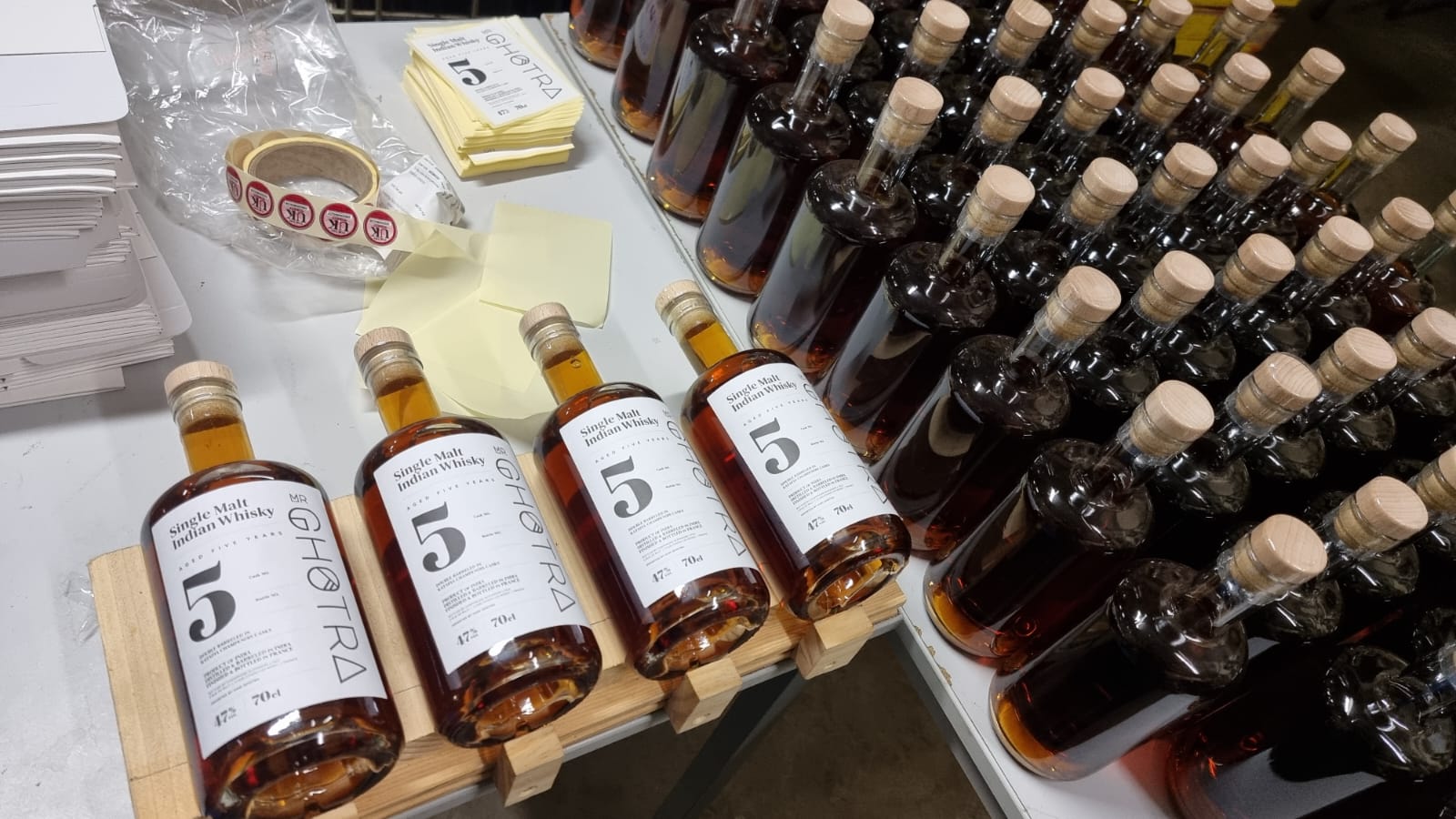 So after five magnificent years - here it is the most beautiful bottle of whiskey you will ever have the pleasure of tasting. Each numbered bottle is not only filled with a wonderfully produced unique whisky but it embodies the essence of the young man that travelled to the U.K back in the 60's from India with nothing and build up an amazing legacy through his love, kindness and hard work. I hope you enjoy it!
Tasting notes
An intense, rich sun soaked bronze liquid with the scent of sweet
Demerara caramel, cassia and honey. Results in a cacophony of warming spice
on the palate ending with a crisp French citrus freshness. A long relaxing, smooth
finish with an intense vanilla creme. Mr Ghotra makes the ideal accompaniment
to a deep dark curry, spiced grilled fish, meat or vegetables, it is also sublime to
sip with a luxurious decadent dessert. Oh and he really likes chocolate too!
Back to Blog