A day of cooking with Hari Ghotra.
I did an exclusive cookery class with Four of you lucky people. Emili and her dad Victor came along and they were both Indian food lovers with lots of experience cooking Indian food (Victor even has his very own Tandoor oven)! And they were joined by Rohit and his beautiful wife Sandra as a surprise birthday gift.
We had a great day cooking, chatting spices and of course eating but rather than me talking about it - this is what Emili had to say:
Let's begin with three things I'm feeling on my way home.
1. I don't think I can fit any more food in if I tried (not even a cheeky popadom). We enjoyed cardamom infused beer as we ladled our creations onto our plates. From Tandoori Chicken Tikka to Coconut curry to the best mint dip my freshly-fried samosa has ever seen - we ate a lot and loved a lot. Surprisingly, we cooked it all ourselves (with Hari making sure we didn't burn our cumin seeds, of course). If a teacher can make the food you've cooked feel like you're in a restaurant, she's pretty good.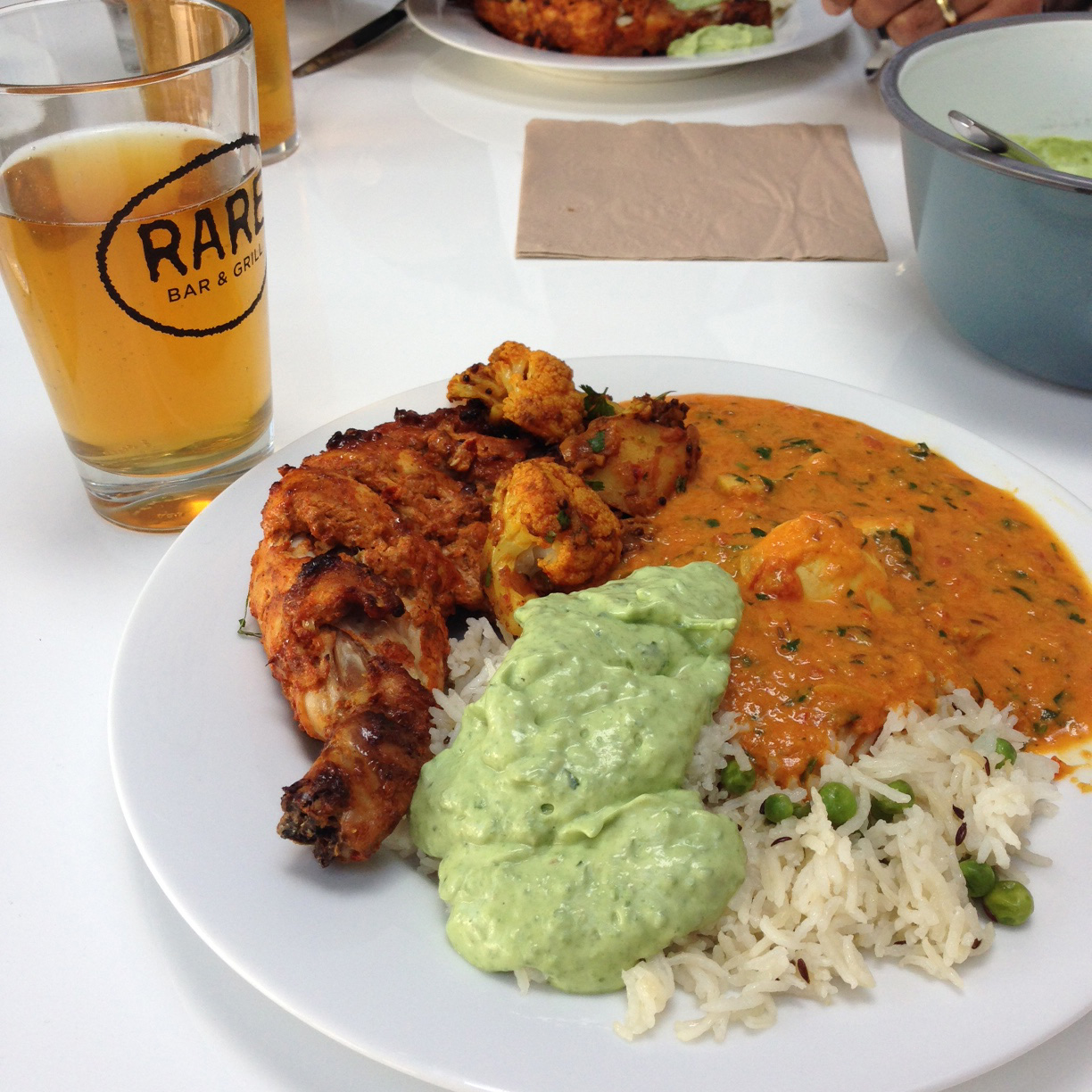 2) We demolished the idea that Indian cooking is complicated (it's not). A key ethos of the day was 'this is clear, this is simple, this is easy' AND IT TASTES SO GOOD. We discussed the idea of taste vs flavour, agreeing that the fragrance of Indian cooking creates an unmatchable yumminess, which is why we think it must be hard to achieve. We quickly realised that this simply isn't true; it's easy. Hari gave us a detailed breakdown of the spices and we all learnt so much on how to use them to jazz up our food. Adding these fragrant ingredients adds so much to the experience because over 80% of the overall flavour comes from the aroma, we learnt. Must be why us Brits love a curry; mashed potato doesn't offer anything to the nose.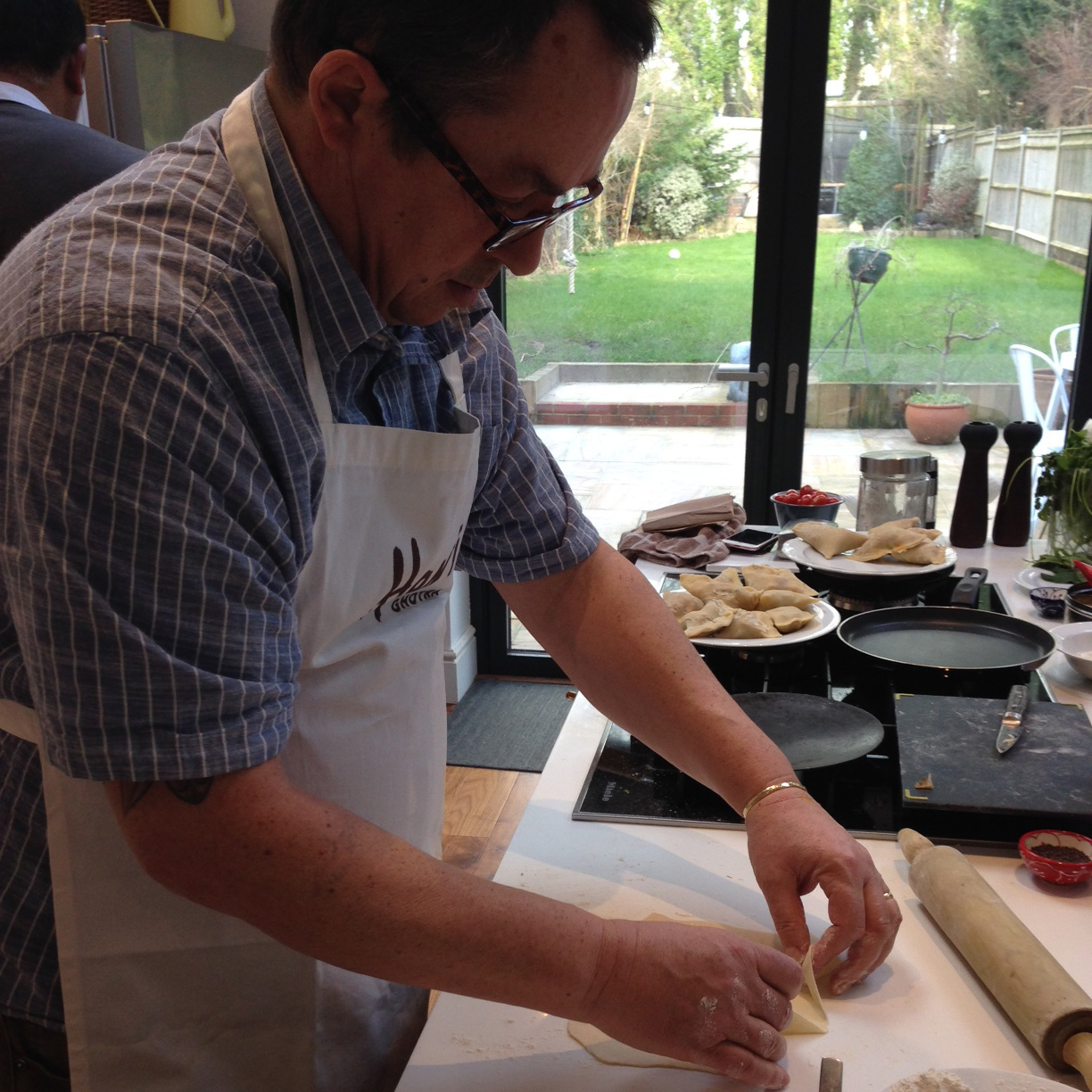 3) I don't think I could be any more impressed. Hari was a fantastic host from 10am to 4:30pm - a long time to hold a smile, which she did with ease. The day was a mixture of creating, eating and vlogging, such a refreshing twist on the traditional cooking course. She's openly proud to share these days with the world on her site through her video blogs, a confidence that we loved. It also doesn't hurt that the online world knows we're cool enough to spend a day with a chef from the Michelin starred restaurant Tamarind of Mayfair (that feels pretty good too). Best of all, Hari shared her home kitchen with us which made it all the more special. I even cried at one point, but that was just the onions (this is cooking, not spiritual awakening, though I sometimes compare the two).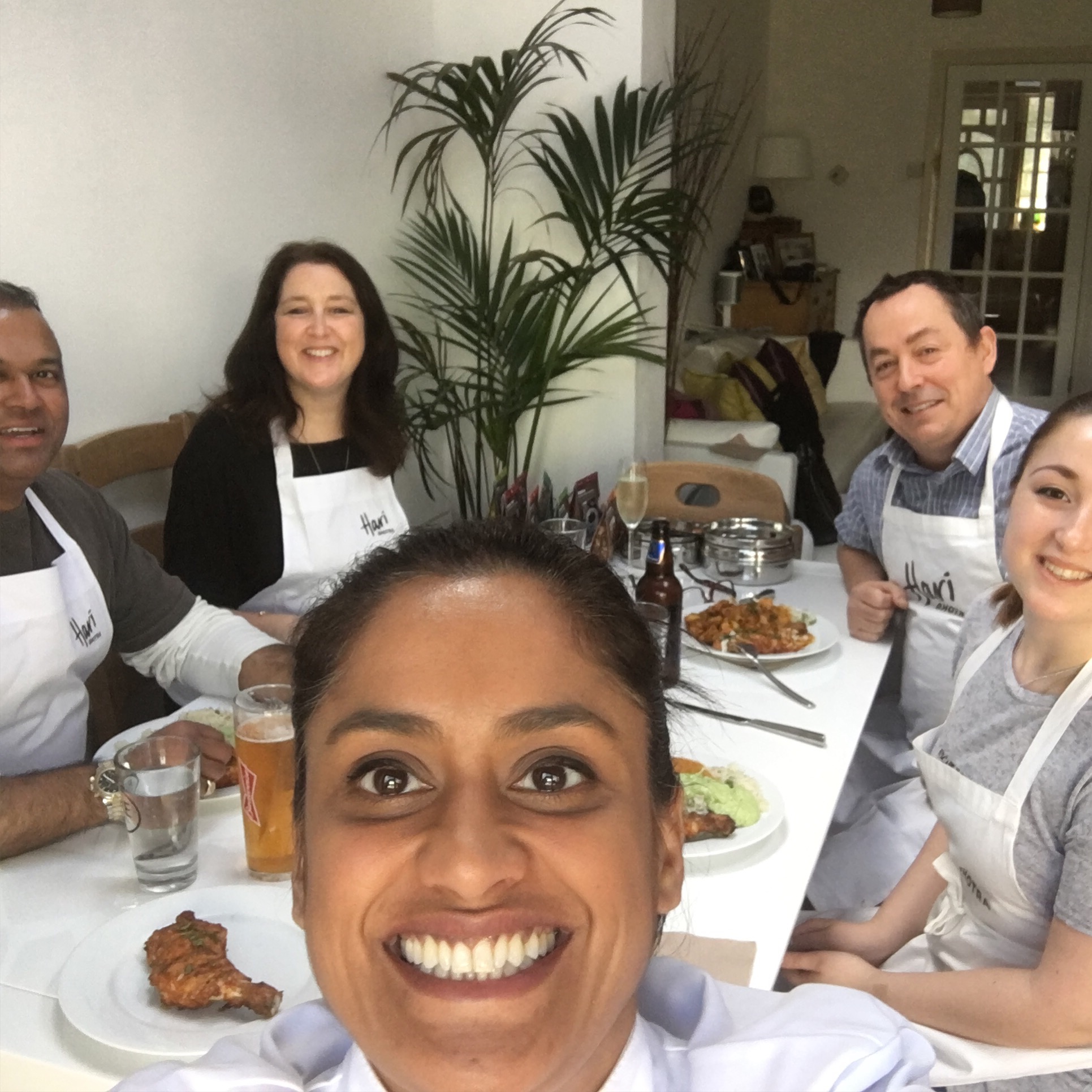 The fun doesn't end there. We weren't only sent home with leftovers for dinner, but also with chilli chocolate pots (which were incredibly delicious by the way; we've already scoffed the lot). Overall, a fantastic session, the confidence to now cook this stuff at home, a bulging belly and the buckle on my belt well and truly undone.
What more could you possibly want?
Signed, Emili-Jo Hone.
Back to Blog