Making a curry can take a lot of time. It's not rare to be in the kitchen all day putting something together for your friends and family. It's even worse trying to do it after a day at work. There's plenty of merit to taking your time with a curry, but you don't have to if you're up against it, there are shortcuts. Here's a few of my best curry shortcuts.
Buy a pressure cooker
Admittedly this is more of an investment than a simple tip, but nonetheless it will save you a tonne of time. We don't need to go into the physics, but essentially the more pressure the quicker your food will be cooked. I use them in plenty of my recipes, including Brown Lentil Dhal and Turnip Chana Dhal, and fully recommend forking out for one.
Make your curry paste in advance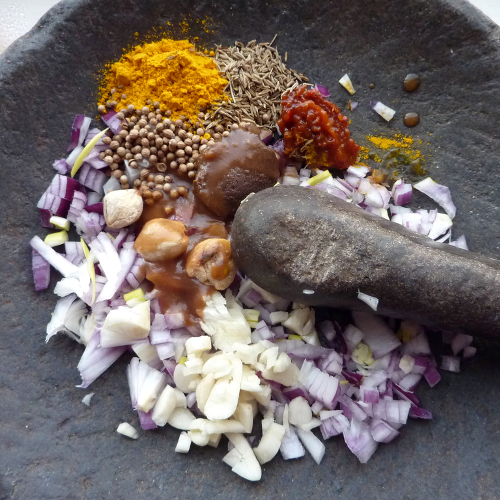 If you're planning on making your own curry paste – well done you – then it's definitely worth getting this sorted way in advance. There's no need to do it on the day unless you like making things more difficult for yourself. It'll store nicely for quite some time, so it'll just be a matter of fishing it out on the day. That's one whole task knocked off the list.
Change how you prep
Preparing all of your ingredients, especially fruit and veg, can be very time-consuming. It's nice to give it a lot of care and attention to get uniformity of slices and dices, but it will taste just as good through easier means.

One of the easiest ways to reduce the amount of time you spend slicing and dicing is to invest in a food processor, they're ideal for preparing onions, ginger, garlic, chilli and tomatoes in a flash.

A quick way to break up spinach is to freeze it before prepping. When it's solid stick it in a bag and crush it up with your hands. Sure, cutting spinach isn't the most time intensive tasks at hand, but every little helps.
Make things in bulk
There's loads of things you can make in bulk and freeze beforehand. Also, if you do it right, you can save some measurement time. For example, if there's anything you're going to puree, like garlic or ginger, make a load before and freeze it in an ice cube tray. Voila! You've got a whole bunch of ready measured and portioned piece of ginger, tomato puree, garlic, or whatever else.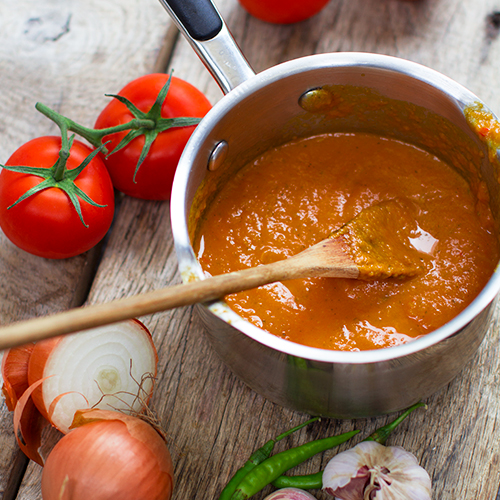 You could also consider making a base masala tomato sauce in bulk for all tomato-based recipes.

Some shortcuts just aren't worth the time saved – pre-made curry sauces, for example. If preparing herbs and spices is taking too long consider investing in a good spice grinder that can make a spice mix in seconds. Freshly-ground herbs and spices are essential for creating authentic Indian cuisine.

Obviously there's not a shortcut for everything, but these tips should help you claw back some preparation time. Got any of your own tips to share? Let me know!
Back to Blog