Luckily there are so many great vegetables that are ripe for comfort eating at this time of year. Here are some of my delicious seasonal recipes that will warm you from the inside out. What's great is that they'll also fill you with tingly nutrients to keep you on top form as the cold sets in.
Wonderfully coloured squashes are everywhere so whether it's a warming butternut squash or pumpkin you choose you can create something amazing to treat yourself with. My delicious curried butternut squash soup is wonderful, smooth and creamy with just a touch of chilli, making it a perfect warming Autumn lunch.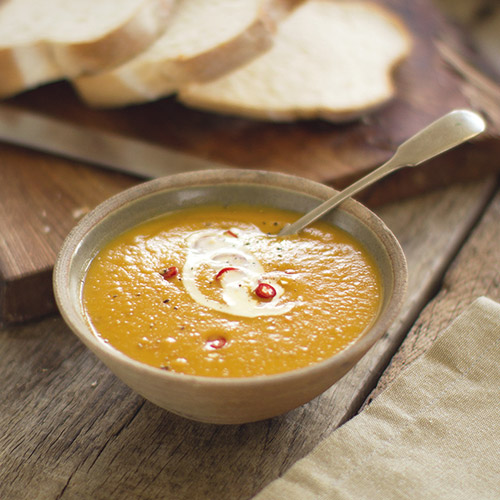 I love to use pumpkin too both for sweet and savoury dishes. For something hearty and warming on bonfire night my Dhansak is just perfect. You could also substitute squash for sweet potato for a sweeter, more luxurious experience.
Dark, green and mysterious, Kale is a super leaf that can be found pretty easily at the moment. Try to buy the whole leaf and chop it yourself rather than buying the pre-cut stuff. It's packed full of lycine and magnesium to keep you alert when you are craving daylight and the days are so short. I love to use it with spiced chickpeas.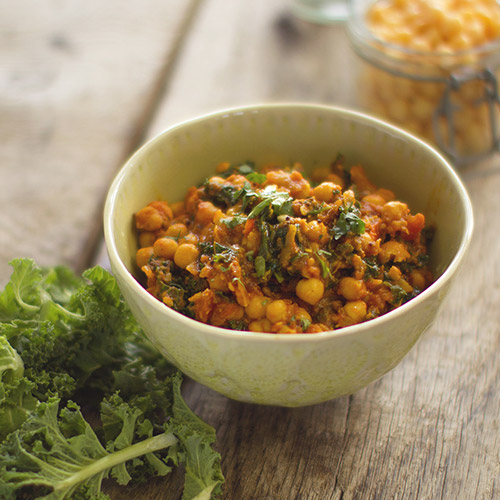 If you haven't yet tried the gorgeous Jerusalem artichoke then what are you waiting for? It's a lovely little root that has a gentle flavour and a crisp texture. Try it out in this delicious artichoke curry (sounds weird, but it really works!).
You can eat it raw in salads too but there's something deliciously special about adding a few choice spices to it.
Finally - Happy Diwali to you all! I wish you a future filled to the brim with happiness and prosperity!
Diwali is the biggest festival in the Indian calendar. It's all about family and feasting – sounds good, doesn't it? I've put a list together of my favourite treats and spicy snacks for you to share with everyone you love, including a few naughty sweet treats you can keep for yourself!
Back to Blog