When the scent of smoky barbecues, fresh salads and lime-spritzed G&Ts fills the air you know it's time to mow the lawn and get your friends round for some fun in the sun.
June is a pretty busy month for food. Later in the month I'll be doing a cookery demo at the London Produce Show, which champions fresh produce from local sources. Of course, I'll be sharing the delicious recipes I prepare with you, too.
It's also world ocean day on the 8th and to highlight the importance of sustainable fishing I'll be cooking with a UK catch.
For Father's Day I'll be giving you loads of ideas for something special to cook for dad.
My fun four ingredients this month are slippery squid, austere aubergine, cool courgette and sumptuous strawberries.
Squid
Squid Pakora is like the India version of calamari. The subtle spices and crispy batter compliment the soft, delicate flavour of the seafood perfectly.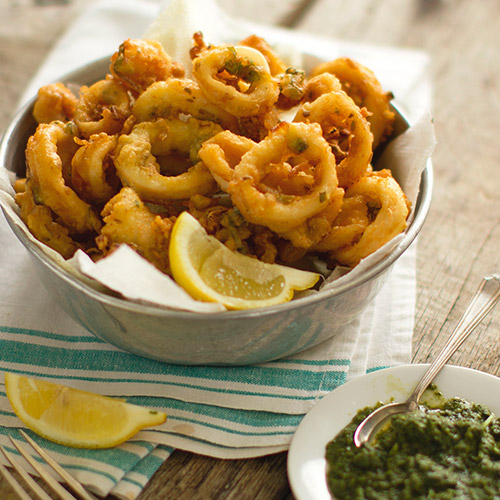 Aubergines
These are just coming into season and that makes me very happy. I am a real aubergine lover (just like Jeff Brazier) and it's a vegetable that works beautifully with Indian spices. From the coal-baked Bangun Partha to fried Amchoor Stuffed Baby Aubergines, there are so many delicious things you can do with these perfectly purple plants.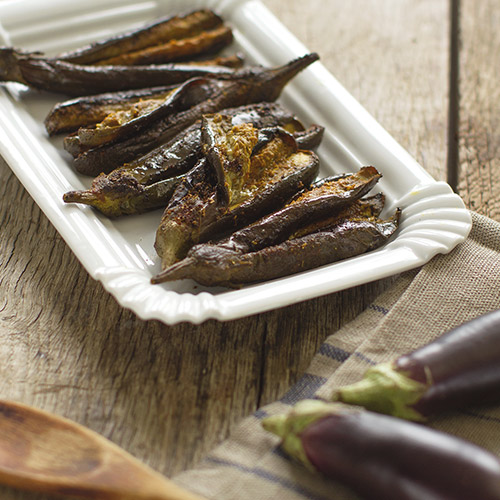 Courgette
The very versatile courgette is also popping by to say hello. These can be use in all manner of ways — including Courgette Chutney, fritters and curries — so have a little play around. Remember, though, they are full of water so make sure you adjust your recipe accordingly.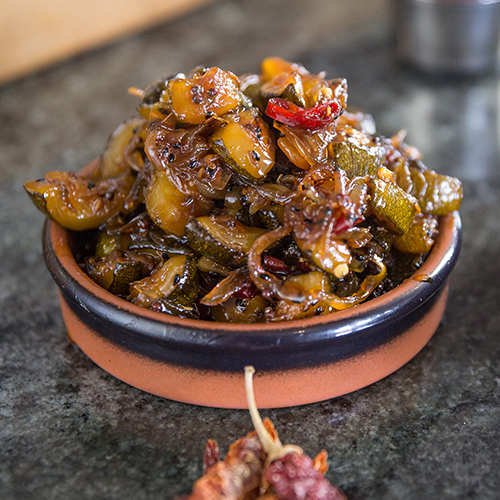 Strawberry
Because Wimbledon is just around the corner I thought I'd see what I could do with one of my favourite fruits. From Strawberry Lassi to zingy puddings, the strawberry holds its own as a classically delicious summer treat.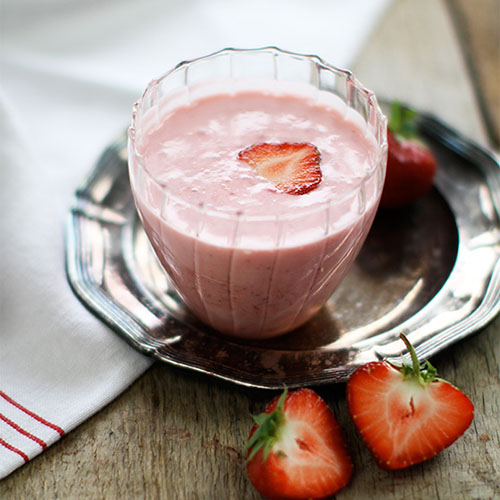 Back to Blog