The shift into autumn after a warm September often leaves us feeling a little jaded, especially as the dark nights draw in and the cold mornings follow.

October however is always full of lovely treats; the more robust vegetables are ready for us to enjoy, and it always provides an excuse for the warming dishes we need as the temperature drops.

Kale and squashes are fantastic at this time of year, and of course let's not forget about all of those pumpkins that will be appearing at the end of the month.

Aubergine and beetroot are great to use at this time of year and some Christmas ingredients will also be making their way onto the shelves, such as cranberries and sprouts, but we'll leave those for later.


Pumpkin Hallwa & Pumpkin curry recipes

Don't waste your pumpkins! Try out these amazing dishes with the leftovers from your carvings, perhaps it will give you an excuse to practice a few more!

Pumpkin Halwa is a sweet pumpkin mash that can be served with cream or ice cream, while my Pumpkin Curry recipe is relatively easy to follow and will produce a beautiful hot and sour dish.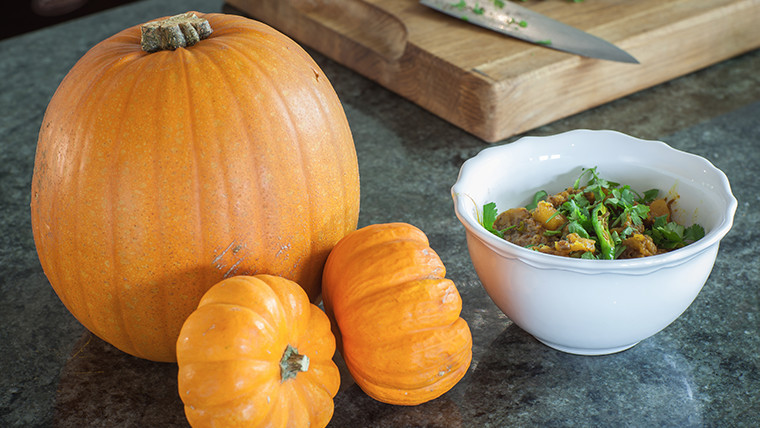 Kale and Chickpea Curry

I love kale, and it is excellent at this time of year. This often-overlooked superfood has a robust flavour and makes an excellent ingredient in Indian food. My Kale and Chickpea Curry recipe has a lovely earthy flavour that complements the tomato masala and coriander seeds.


Curried Butternut Squash Soup

This is a lovely dish perfect for those colder evenings, it will have you warmed up in no time. The squash is roated to bring out the sweetness, which vomines with the chillies, the coconut and the cumin to create my delicious Curried Butternut Squash Soup.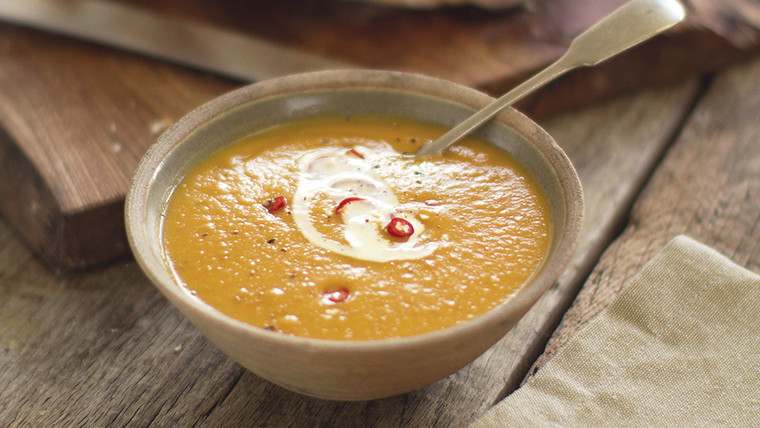 Back to Blog