Firstly, the wonderful, vibrant sauces do have the ability to stain your clothes and utensils and you can guarantee no matter how carefully you eat you'll end up with a curry splodge on your shirt. This is all thanks to the yellow spice that is turmeric, which is vital and wonderful but also annoying to get out. And secondly, as beautiful as the aromatics are, there is a tendency for this aroma to linger on for a few days. The main culprit for this is down to the herb fenugreek.
That said, fenugreek is a real personal favourite of mine. It so reminds me of being snuggled on my dad's lap as he fed me chunks of roti he'd soaked in a thick lentil dhal and butter so they were soft and delicious. It's funny how certain smells and aromas take you straight back to a key moment in your life and can instantly change your mood (a bit like music, I guess).
Anyway, fenugreek reminds me of dad and now I love to use it as much as I loved him. I'm welling up here!
The plant
Fenugreek is actually a plant from the Fabaceae family that grows in semi-arid conditions worldwide. It has three, long, oval-shaped leaves (bit like clover) and is also known as 'Greek hay' or 'wild clover'. It's used in many dishes from the Indian subcontinent, which also happens to be the largest producer of fenugreek in the world.
Uses of Fenugreek
This lovely, fragrant plant is so adaptable. As a vegetable, the leaves can be enjoyed in a similar way to spinach.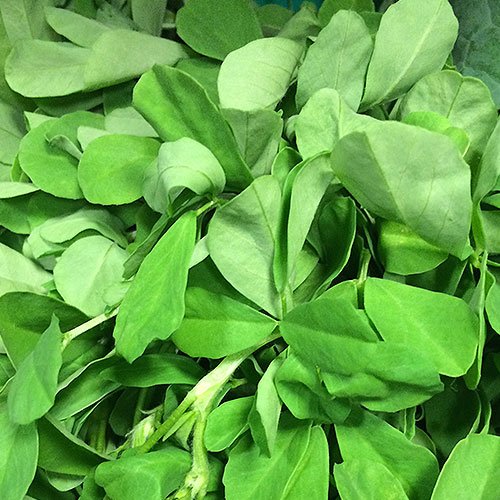 They can also be dried like herbs and the hard little stone-like seeds used as a particularly potent spice. These little things are a creamy yellow and actually cuboid in shape, and can also be used as micro-greens when they sprout.
The herb is fairly mild so you can be quite heavy handed with it, but the seeds are much more robust in flavour so need to be used sparingly.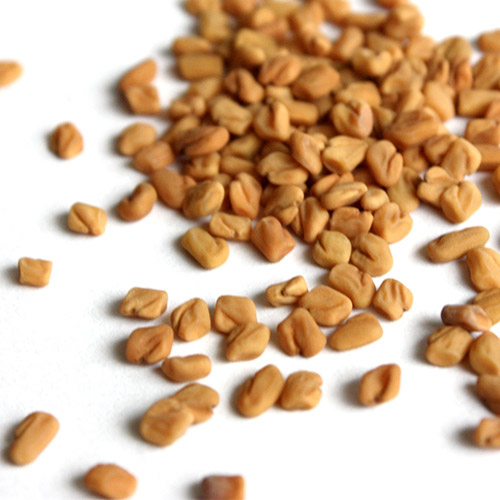 Fenugreek goes really well lentils, dishes with deep, rich sauces, lamb and lots of different vegetables.
Health Benefits
As well as its delicious culinary uses, fenugreek has oestrogen-like properties and the seeds have been found to increase libido and reduce hormonal problems, such as hot flushes and mood swings during menopause (I'd like to be there for that dinner date!).
Perhaps it's most well-known quality is its ability to stimulate milk production in mums following childbirth, and this is something women have been using for centuries. It also has powerful antiviral properties that help protect you from winter ailments such as sore throats and the sniffles. Fenugreek also contains a rich source of antioxidants to help cleanse the body of free radicals. And according to the home remedies website fenugreek is a natural cure for arthritis, asthma, acid reflux and heart burn. Research has also suggested that it helps to reduce cholesterol and blood sugar levels, so can be an effective home remedy for type 2 diabetes.
Indian cooking
Fenugreek is known as 'methi' in Indian cooking and in Northern India it is predominantly the herb or leaf that's used, whereas in South Indian and West Indian cooking they tend to use the spice. They usually either grind it to a powder or the seeds are toasted to reduce the bitterness and enhance the flavour.
There are some iconic fenugreek dishes from Methi Chicken which is earthy yet soft and creamy, to Kharee. This Punjabi dish uses both both seeds and leaves to produce a bright yellow tangy yoghurt-based dish. Methi aloo is another favourite of mine (I must get the recipe on the site asap).
Oh, and just going back to the curry smell, I do have the answer for you. Always close the doors and ventilate your kitchen whilst cooking a curry and afterwards, place a ramekin full of bicarbonate of soda on your kitchen worktop and it will soak up that curry and fenugreek aroma and freshen your home.
Back to Blog