It might just be my warm blooded Indian-ness, but for me it's only just starting to get warm enough for al fresco dining. And I can't wait to get grilling. I love BBQ food and outdoor cooking — but it can get tiresomely samey. Don't get me wrong, I like a nice hot sausage as much as the next girl, but by late summer even the most passionate pork fan must be sick to death of myriad pig. There's so much more you can do with a BBQ than rolling out these British staples. So here's how to impress your garden party guests this summer with a tandoori twist.
The next best thing to a tandoor
We all associate the word tandoori with Indian food - tandoori chicken is very popular and some even use the word as a sort of nickname for a curry house. Very few realise that tandoori actually means cooked in a tandoor. Traditionally (and still in India today), a tandoor is a clay oven, fired by wood or charcoal. Resembling a large bowl shaped vase, food would be cooked in a tandoor on skewers (like tandoori chicken) or slapped to the oven walls, like how you make naan bread.




Today, although they work in the same way, tandoors are metal and usually gas or electric powered. Obviously, not many outside of the Indian restaurant business own a tandoor, this is mine and it's regularly fire it up in the garden.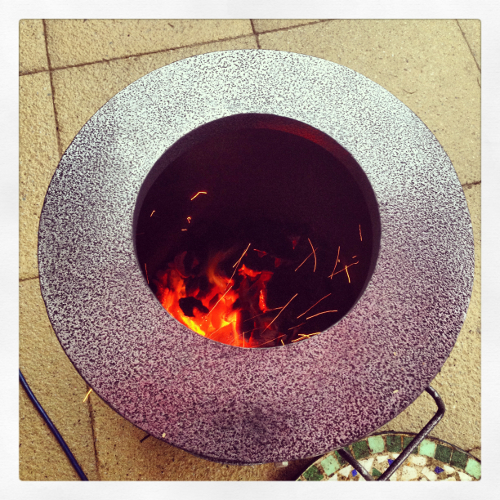 But a BBQ really is the next best thing. Because it's so enclosed, a tandoor gets very smoky and extremely hot - exceeding 260ºC - giving tandoori food its unique crisp and earthy flavour. To replicate these conditions, the trick is to get the inside of the BBQ as hot as possible. Once your coals turn white, chuck some wood chips in and close the lid for at least 10 minutes. This guarantees maximum temperature and smokiness. When you're ready, throw your food on, leaving the grill uncovered for as little time as possible. Close the lid and only check when you absolutely have to, otherwise the temperature will drop too far.
That's the rub
The secret to the soft, flavoursome taste of tandoori goes beyond the cooking itself — the prep is equally important. A tandoori marinade is usually a mixture of yoghurt, herbs, spices and a bit of lemon. The secret is that this cooks the meat a bit before it hits the grill, giving it the tender juiciness we're used to. So here are my top tips for the perfect marinade.
I explain the full process in this short video:
What recipe?
I've got loads of recipes that work just as well on the BBQ. Here are my favourites: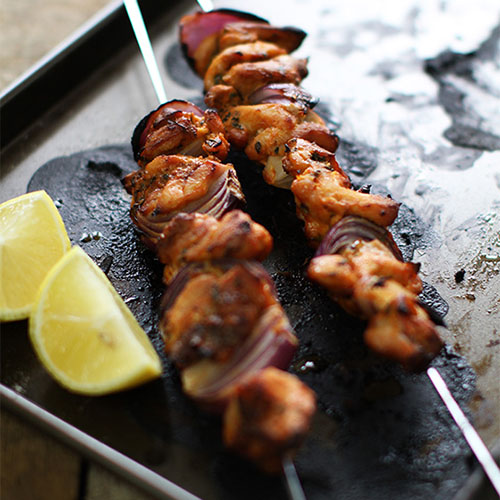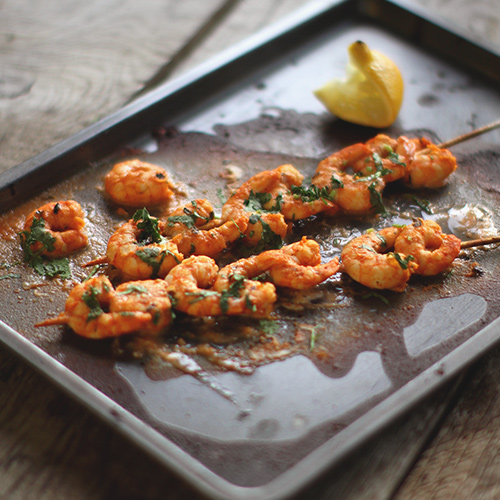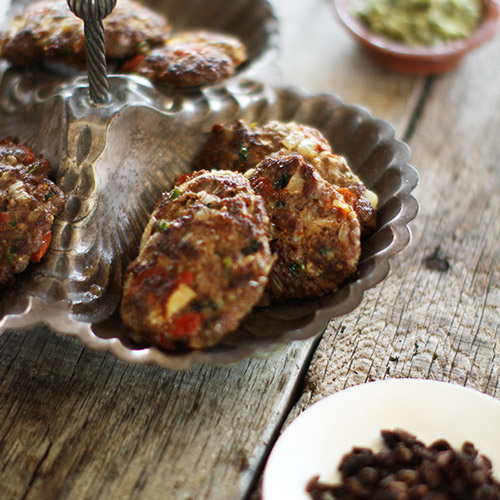 Or try these delicious BBQ accompaniments: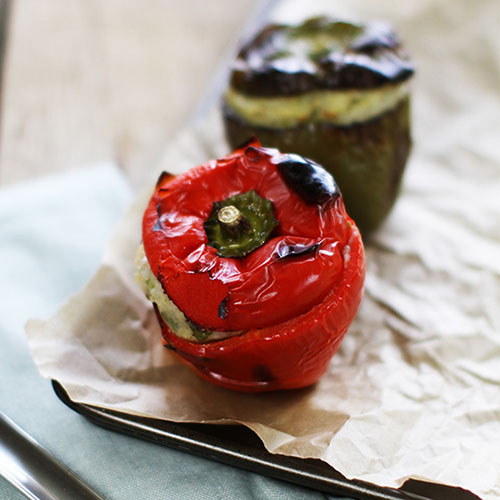 Back to Blog