I love chickpeas and think they are an amazing ingredient in their own right but they also help to bulk out a family meal in a healthy way. These beans are a great addition to anyone's diet - Let me explain six reasons why you should include chickpeas into your weekly meal plans.
What are chickpeas?
They are small beans that are part of the legume family, like beans, peas and lentils. They are one of the oldest beans known and there is evidence suggesting that early civilisations in Egypt, Rome and Greece consumed the beans in their diets. It's thought that they originated in the Middle East but quickly spread throughout the world. India is now the biggest producer of chickpeas and you can get them in dried packs or, more conveniently for most, in pre-cooked tins.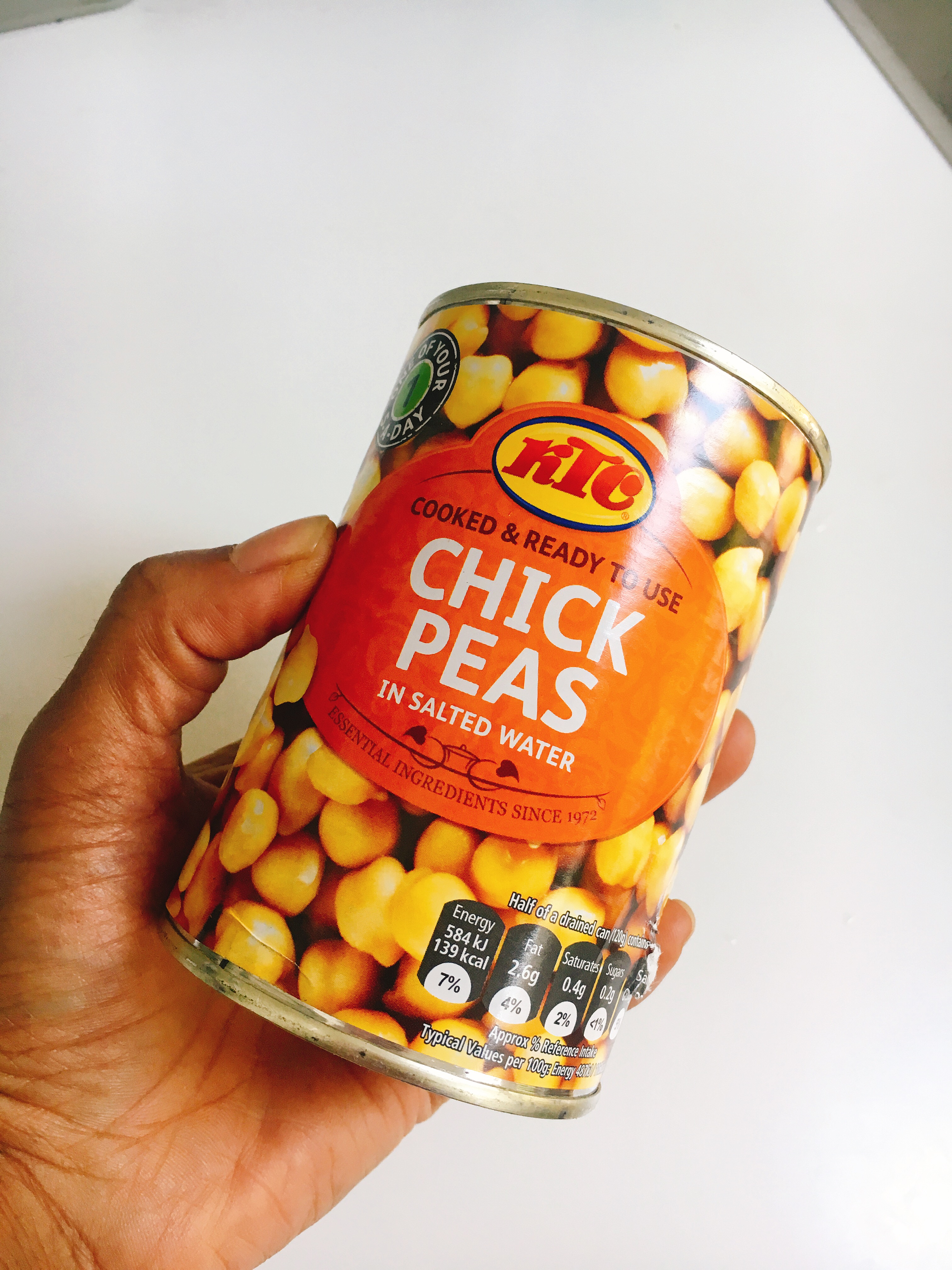 Chickpeas are also known as Chana, Garbanzo beans, Egyptian beans and Gram in different parts of the world. They are rising in popularity in the West due to the increase in vegetarianism, veganism and the meat-free movement but also because we all know them as the key component of every family's favourite dip - hummus!
Most people know chickpeas as the creamy coloured bean. However, there are a number of other varieties as well - black, green, brown and red chickpeas.
They have a wonderful nutty taste but can be a little floury which many people don't always enjoy. If cooked well and paired with the right ingredients chickpeas are delicious, versatile and easy to cook with.
Six reasons to include chickpeas in your diet:
1. Amazing nutritional profile - Chickpeas are pretty impressive when you break them down. They have a moderate level of carbohydrate, they are high in protein and fibre, a very low fat content and lots of vitamins and minerals including folate, magnesium, Vitamin B6, Vitamin C, iron, potassium, calcium, phosphorus and zinc. They also contain a high level of anti-oxidants too.
All this means that they are rich in the good stuff to provide your body with the nutrients it needs to replenish itself but also aids the way in which you take up the nutrients to make it really effective for the body. As a low GI food, the fibre found in chickpeas slows down the way your takes up the carbohydrates so your sugar levels don't spike and then drop. Instead, they rise and fall gradually which is much better for us.
2. Plant-based protein – Chickpeas are high in protein, making them a perfect food source for those who don't consume animal products. They contain almost all of the essential amino acids needed to help you rebuild cells which is beneficial for good bone health, muscle development and helps keep your appetite under control.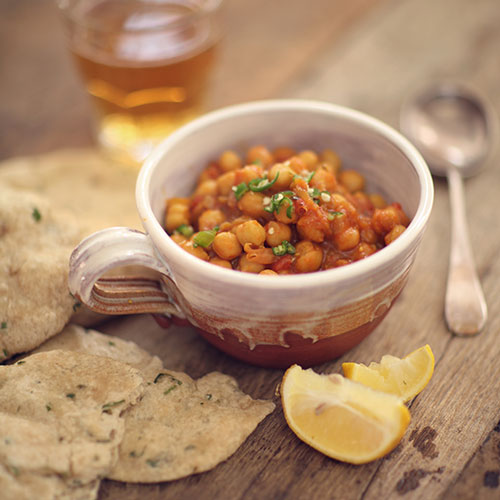 3. Help manage weight – Chickpeas are low in calories but due to the level of protein and fibre, they keep you fuller for longer. Some research suggests that the protein and fibre in chickpeas helps to slow down your digestion so you remain fuller for longer helping you to control your appetite better and help to reduce the amount of calories you take in over the day.
4. It's good for your gut – Gut health has become more and more important, and chickpeas are full of fibre which has proven digestive health benefits. Chickpeas have substantial levels of both soluble and dietary fibre. Dietary fibre is known to aid weight loss by keeping you fuller and soluble fibre (dissolves in water) is thought to help restrict the absorption of cholesterol into the bloodstream helping to reduce the likelihood of developing heart disease. It also helps manage the levels of good bacteria in your gut aiding the flow of the digestive tract.
5. Friends for farmers – Legumes are little treasures for the farming world. They have a deep root system which is known to stabilise soils and stop erosion. They are also known as nitrogen fixers, which means they restore nutrients back into soil so are vital in rotation farming methods. They require very little or no fertilisers and are a dry agricultural plant. Chickpea plant leaves also contain a natural insecticide so there is no need for chemicals. Chickpeas result in being a very valuable crop.
6. Versatile, cheap, easy and tasty – Chickpeas can be purchased in tins where they are pre-cooked or dried. They are cheap and can be stored for a very long time in the dried form but you need to soak and rehydrate them before cooking with them. The pre-cooked tins of chickpeas are quick to cook with and even the water in the tins (aquafaba) can be used to make eggless meringues with.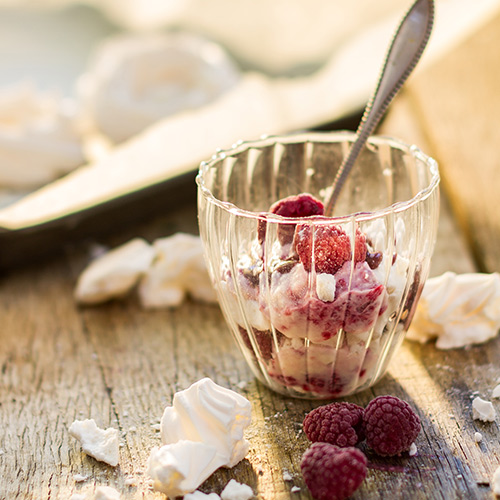 They can be eaten hot, cold, minced, in stews, ground to make patties, in salads, fried for snacks and even roasted and ground into a flour known as gram flour. This flour is gluten free so perfect if you are coeliac - it is used to make pakora, as a thickening agent, for savoury cakes (such as Dhokla), pancakes and even desserts.
How to cook with chickpeas
Chickpeas are amazing to pair with different ingredients, from spinach in a curry, lamb in a tagine, tamarind in a snack and even potatoes to name a few.
The chickpea is a wonderful ingredient that is nutritionally very good for you, it's cheap, it can be used in so many different ways and, oh, did I mention it tastes delicious?
If you want to incorporate it into your diet, here are some amazing ways to do it.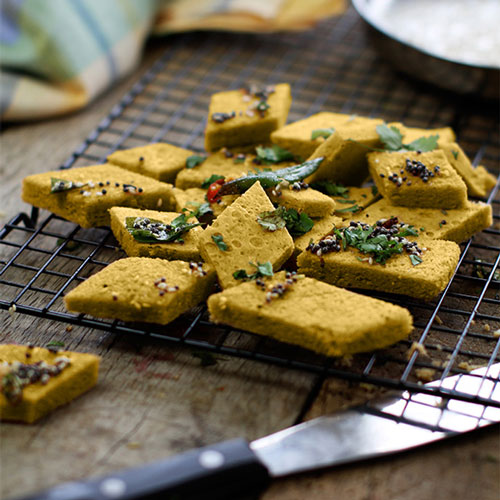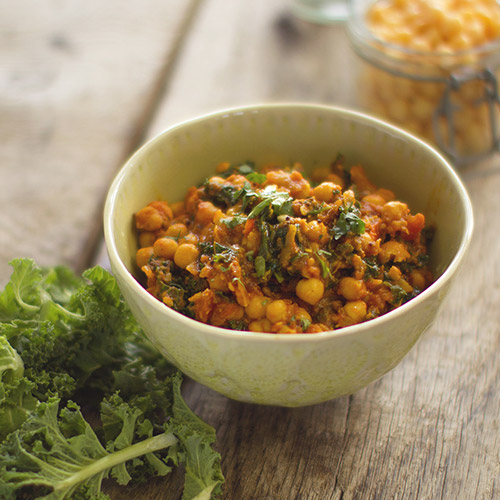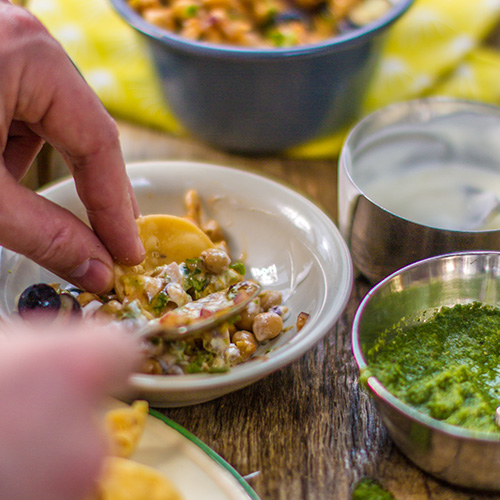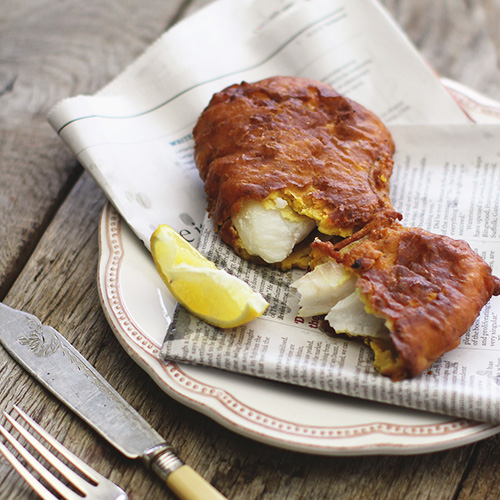 *Disclaimer: This post was produced in conjunction with a paid partnership with KTC Edibles.
Back to Blog