The food sector is a forever changing landscape from new food fads and diets, to new superfoods and exciting ingredients from around the world - there is always something new to find out about. Some of the key trends from this year are still exciting for me - cooking on fire and smoke is hopefully here to stay. The rise of non-alcoholic drinks is really exciting too. Next year won't be any different, with new advancing in packaging and foodie trends getting bigger and bolder, the year ahead is set to be exciting.
As always I will reiterate that a good diet is all about balance, colour, fresh ingredients, the quality and quantity of what you eat. Keeping active is so important so look at your lifestyle holistically rather then quick fixes and help yourself do the right thing for you.
It's always interesting to look at what is going on in the world of food so here are my top 9 thoughts on what will be 'in' next year. Let me know what you think in the comments below and shout if you have any questions.
1. It's all about vegetables
The way we are all consuming food is changing, we have all been impacted by meat free, veganism and even the raw food movement. Whether it means that we are just thinking more about the food we are consuming and trying to include more non-meat options in our diets or whether we are more concerned about where our food is coming from, I think it's been a good thing.
Getting vegetables and plant proteins back on the menu in new and exciting ways seems to actually be getting people into the kitchen and cooking at home which is all good in my opinion.
From sustainability issues, agriculture and getting back to basics through using wonky veg (as it grows) and ugly vegetables like Jerusalem artichokes starting to be used more readily - the meat free area will continue to grow in 2019.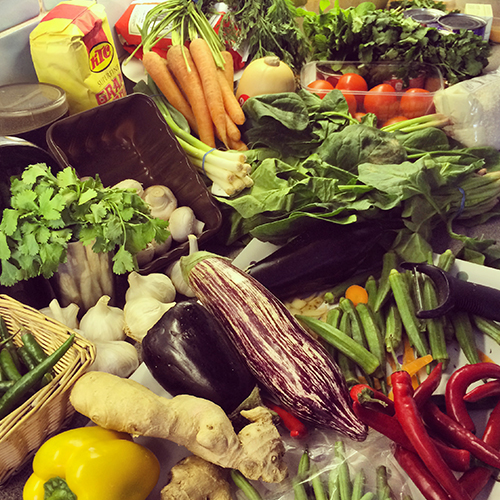 Veganism and moving away from animal products entirely is here and it's here to stay. Vegan products are mainstream now with all restaurants creating vegan options and more completely vegan establishments popping up and even new vegan supermarkets ranges. What is interesting is that cauliflower steaks and mushroom burgers are not just for vegetarians and vegans anymore they are now being consumed and loved by carnivores as we start to take a different approach to food and what we eat. I have seen a huge rise in people using lentils too - I am a huge dhal and lentil fan and I think that lentils are about to make a big come back. Using lots of nutritious grains and pulses such as pearl barley, quinoa is also right on trend.
Being aware of the issues both personal and the environment we are starting to look at food in a more holistic approach across the board.
2. The Sugar Dilemma
More and more research is being carried out and studies continue to show that refined sugars are bad for us when consumed in large amounts and they are being linked to increasing the risk of cancers, diabetes and dietary issues. I still think the most worrying thing is it that we don't realise how much hidden sugar there are in processed food. I am hoping to see more of a shift toward natural products and using basic ingredients being used again rather than the quick fix we have been used to. Personally, if this means more people cooking then that is great.
Through various campaigns and with legislation such as the sugar tax this has made so many of us more aware of the issues. It has also forced manufacturers to look at what they are doing and forced them to make changes in product labelling and even changing their production methods. This will definitely continue next year.
Interestingly this has forced new types of natural sugar products on to the market. There has been a huge rise in the availability of natural sugars from Agave to coconut sugar and more and more recipes are available which use honey and maple syrup to sweeten rather than refined sugars. I have seen and met so many new honey producers this year and it's amazing to see how they are making a product thats been around for centuries new and funky. Did you know that honey is regional? The taste of honey from bee's on coastal regions compared to the honey from bees that just collect the nectar from one variety of flower are very different. Some restaurants and installing their own hives and it's become s real artisan product. It's great to see this once generic product is now new and interesting again.
It's always a good idea to go for unrefined products in their natural state both for health and flavour!
3. Zero Food Waste
A big, big topic this year and I think it will continue as it should. We live in a throw away society and it is one of my biggest bug bears. Best before dates are a big issue here because people no longer use their senses to judge products. It's great to see that the industry are trying to inform people about what best before and used by dates actually mean.
We used to call it common sense in the kitchen - A Sunday roast would last a week in left overs, over ripe fruit was used in ice creams and cakes. We now have an opportunity to revamp some of these old school ideas and bring them back in new and exciting ways. Through inspiring and educating people to use food and left over food in better ways.
My message to you is - plan your meals, buy what you need and use your freezer more efficiently. To help you I have put this ebook together, it's full of top tips on how to use left overs better, not just recipes to make that easier but ways you can actually save money too like making croutons or breadcrumbs with stale bread - Download it here.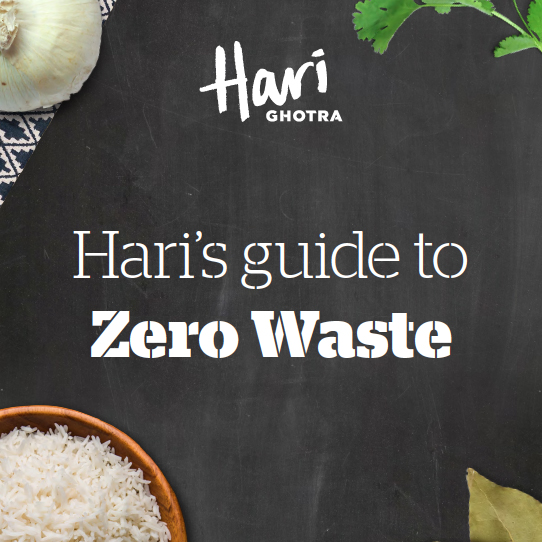 Manufactures and retails also have similar challenges, they need to increase the shelf life of food in a different way. We don't want more chemicals in our food and already there are advances in technology such as Hydro Protective Process (HPP) a mechanic which destroys bugs through dipping packaged food into cold water baths with hydrostatic compression - this is already being used in the US.
4. Make carbs your friend
Thankfully we are beginning to understand that cutting out whole food groups isn't the way to go. Led by the health and fitness industry, carbs have been the devil and realistically it's not where we should be – it's all about balance, quality and quantity of what you eat. If you do work out on a regular basis you need carbohydrates to give your body the fuel it needs so be sensible. I think bread will start to make a bit of a comeback with a refreshed image. Manufacturers are already trying to shake things up by adding extra value to loaves using seeds, folic acid, nuts and as part of a balanced healthy diet bread should be a positive.
5. Healthy fats - love them!
We are still in love with amazing ingredients that provide us with those delicious good fats so keep on eating them! Avocados, nuts, eggs and fish should all be consumed in moderation as part of our diet to fill us with good fat that are essential for our wellbeing both physically and mentally.
The use of alternative fats will also continue to grow - coconut oil, ghee, avocado oil, rapeseed oil are all popular - My advice is to use these fats sparingly and when it suits the dish you are preparing. Just because its a good fat it doesn't mean you can over indulge, it's still fat.
6. Allergy Explosion
Over the last few years we have seen a massive increase in people effected by allergies and intolerances. The food industry has had to make huge advances in research and develop of new products for consumers. The demand for alternative products is increasing all the time. Free from, dairy alternatives options have been surging and this is set to continue. From almond milk to the new oat milk (which may not be the healthiest option) we are still looking for alternatives. Free from products are required by so many from nut free, egg free, wheat free, but there are probably still more to come. It's always good to know that the one way you can be sure of what is in your food is by making it yourself. There are some great recipes and ways of avoiding food that doesn't work for you.
Coconut and vanilla ice cream recipe is a great dairy free ice-cream that you can make at home. In general ice cream will also be big this year - UK producers are starting to use home grown fruit in British ice creams and that's super exciting.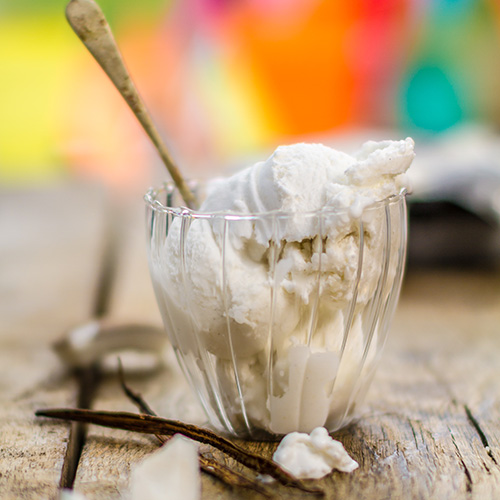 7. More spice please
We are hearing more and more about the benefits spices such as turmeric, ginger, chillies bring to our health as well as to the flavour of our food. I'm sure we will continue to see a rise in how and when we use these magical ingredients. I am hoping that the use of spices will grow from your weekly curry to spices being used in the home as part of your daily diet. Ginger shots and turmeric latte's feel like they are a bit of fad at the moment which I do understand but I think we will start to see more spices being used in our everyday cooking. A little chilli on our breakfast eggs to mustard seeds in our runner beans for Sunday roasts is what I think it's all about.
I have so many recipe ideas where you can use the spices in your everyday food so take a look and see what you fancy!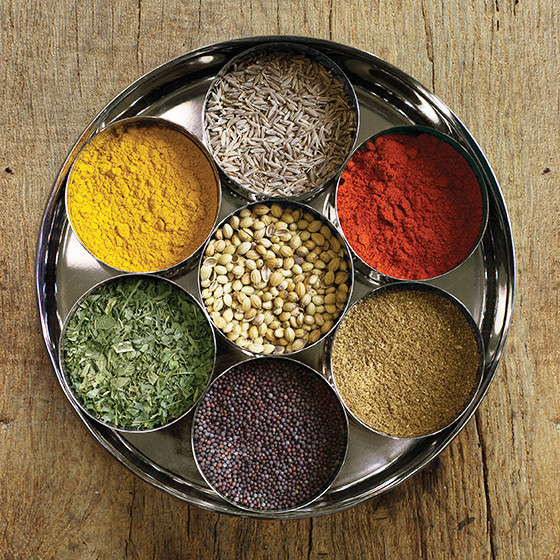 8. Pick you proteins
I think this is a really interesting one and something that maybe contradicts the Western way of thinking. We are understanding more and more that proteins aren't just about meat, plant proteins have been big for the last few years but with growing sustainability issues and the impact of agriculture on our environment and the issue of a growing population – how do we feed the world?
Insects are consumed in many parts of the world as part of a regular diet but for the first time we are seeing retailers in the UK stocking insects as snacks and some insect powders as protein shakes. We have a long way to go in changing the western mindset but they are being made available in main stream supermarkets - so would you ever consume crickets and other bugs for a protein fix?
9. Fermented food
Do you remember Sauerkraut from that school trip to Germany? The use of fermented food has been growing steadily over the last few years and this year I sat on the taste panel at the Great Taste Awards and it was obvious how important fermentation has become. There were so many new products from across the world - I tasted some amazing Kimchee, sauerkraut and tempeh to name a few.
The move away from processed food has brought to the forefront old preserving methods from around the world all of which are great for our guts because they increase probiotics and personally I think they taste great. These types of products will become readily available in our supermarkets and you can make them at home too.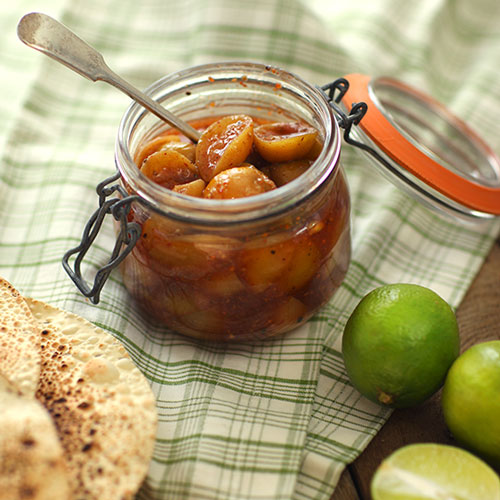 All in all I am seeing new twists to old fashioned thinking and it's exciting. If it gets people thinking more about what they consume and gets them back in the kitchen then bring on 2019!
Back to Blog