Indian families are huge. Not only are there a lot of us, but we're all very close and it's not uncommon to refer to your second cousin as 'uncle' and to be as close to him as you would your actual uncle.
Weddings are a chance for these huge family units to get together, catch up, have a gossip and do what I call "Indian duty" — basically, going round all my 'uncles' and 'aunties', saying hi and making sure they're OK.
When most people think of Indian weddings, they imagine the standard Bollywood scene. Bright colours, jubilant dancing, couples poking their heads out from behind a tree in unison etc. Although it is essentially like this (replace trees with lampposts in Birmingham), there's loads more to it than that. They truly are beautiful and culturally rich events.
Being from a Sikh family, I thought I'd give you a first-hand account of what a Sikh wedding is like, and of course share some popular wedding recipes that pop up all the time.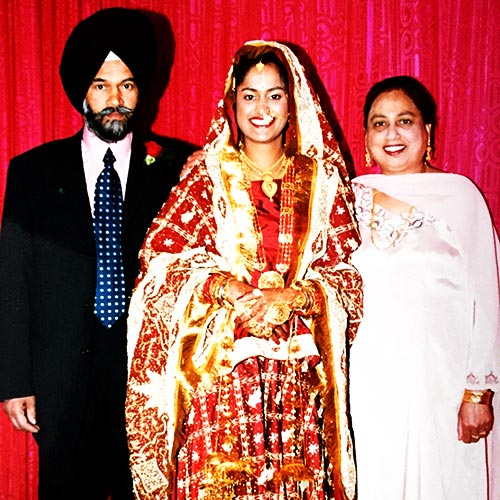 Me with my mum and dad on my wedding day
Before the big day
'Arranged' marriages aren't common anymore — although many marriages will be 'assisted', where elders introduce a boy and girl to each other and just sort of leave them to it. In theory, Sikhism is a very open and accepting religion, but in practice, elders would still like their children to marry "a nice Punjabi boy/girl". This is seen as the best way for Sikhs to meet, especially in the UK where they're a tiny minority.
A Sikh wedding is called an anand karaj (pronounced "an-and car-rarge"), which means "blissful union". It's traditionally a very long affair, with around 18 different rituals that start from the moment the couple ask to be married and finish late in the evening of the wedding.
There's usually a pre-wedding party on the night before, with different rituals depending on if you're on the bride or groom's side. Usually all the close female relatives will have henna (we call it mehndi) painted on their hands or feet in intricate rose and thorn designs.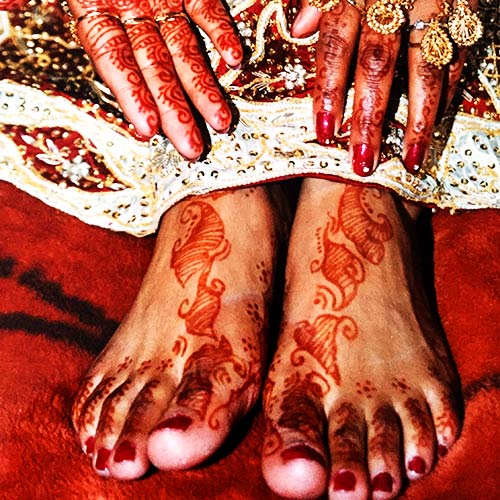 Mehndi and ready
I love being on the bride's side because you get to perform a funny dancing ritual called jaggo, where all the old aunties take turns to balance a mustard oil lamp on their heads whilst shaking a big stick. It's a sight to behold!
The wedding day
Sikhs love to make a racket, so in the morning the bride's side wait outside the temple (gurdwara) and the boy arrives with his family banging a dhol, which is Punjabi for "bloody loud drum." Sometimes the groom will ride in on a horse too… you know, just because. There's then a formal greeting (milni) and both sides go inside for langar - a free breakfast provided by the gurdwara.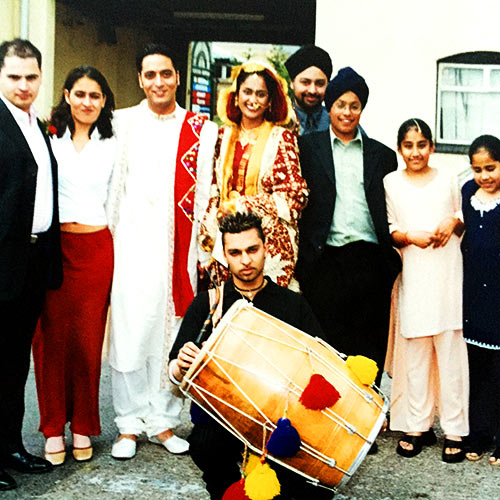 Family gathered with bloody loud drum
Everyone sits together on the floor in the prayer hall for paath (prayers), with the men on one side and women on the other and closer relatives sitting nearer the front. There's lots of praying and chanting and the bride gets led around the altar four times before the couple are officially wed.
The reception is usually held in a large hall. It's a real party atmosphere, usually involving an unnecessarily loud DJ and lots of suspect bhangra dancing. In the UK, at least, where things are a bit more relaxed, there's usually a bar and wine/spirits on the tables. And of course, three courses of delicious Indian food!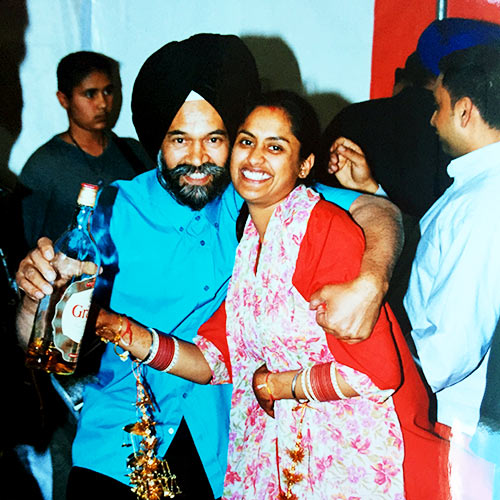 Dad getting into the wedding spirit
The wedding feast
Weddings are always judged by the guests mainly on the wedding feast. If the food's not good, the wedding wasn't worth it!
Sikh weddings are massive, with guests often in the thousands, so cooking and feeding the whole lot is a genuine feat of human organisation. Wedding caterers cook in giant, ten gallon saucepans fired by huge gas hobs. The pans hold so much curry you need a paddle to stir them!
Food is delivered to tables in dishes for people to help themselves. Starters are usually little bits easily shared out. Favourites include:
Chicken Tikka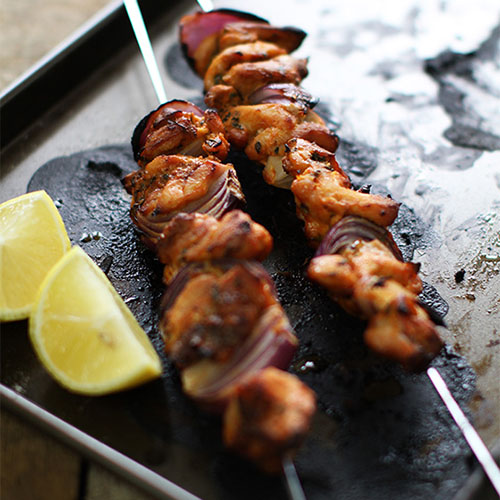 Fish Pakora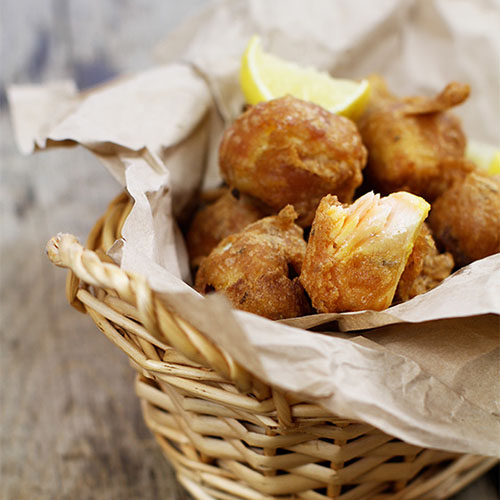 Lamb kebabs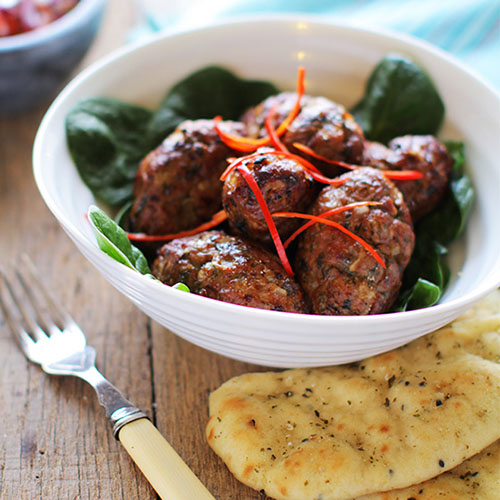 Aloo Tikki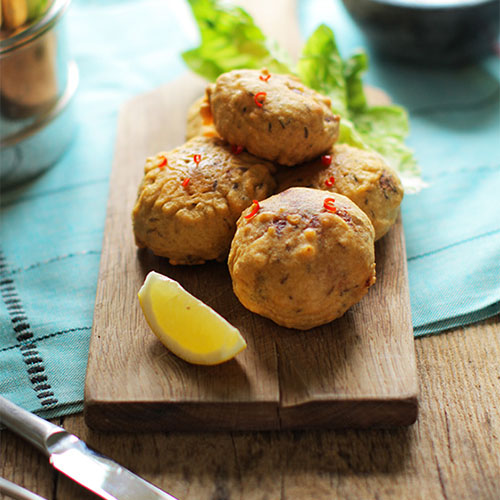 The main course is usually served with roti, raita and chutney. In my experience, the food is made quite spicy, probably to please the older generation. Favourites include:

Thari Walee Lamb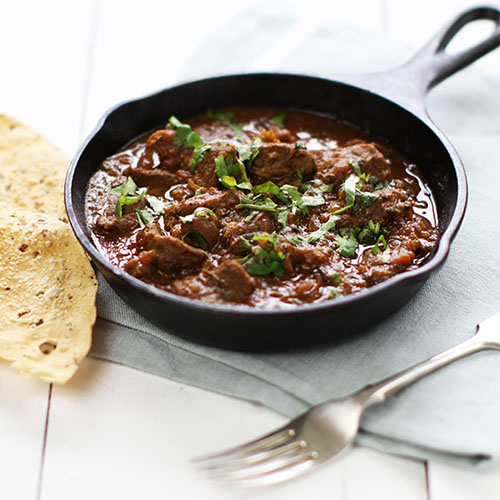 Murgh Makhani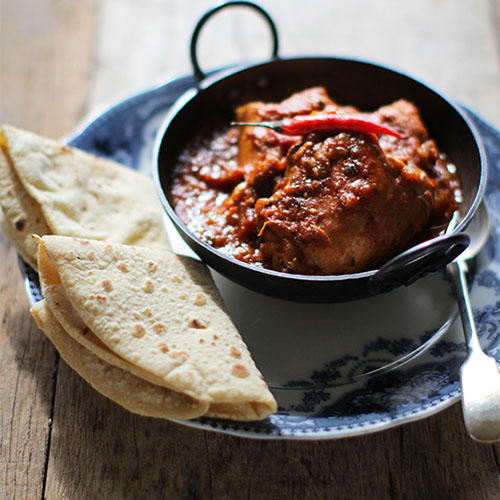 Sholay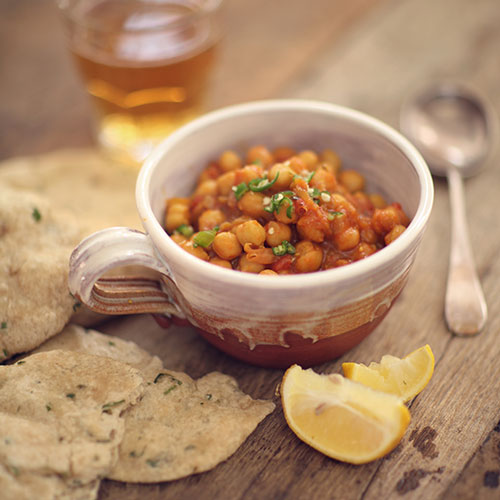 Mutter Paneer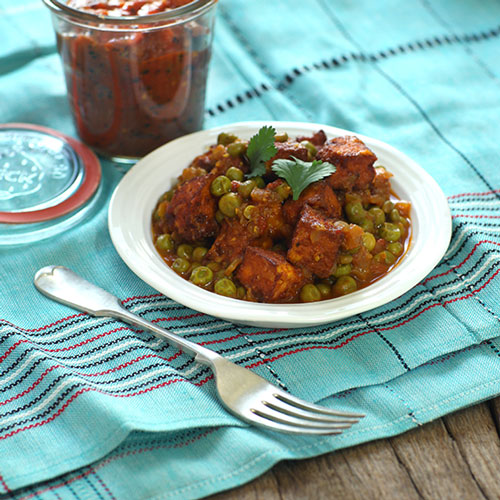 Many people may have left by the time dessert is served, as it's usually pretty late by then. If you make it that far, you can expect:

Gulab Jaman




Ras Mali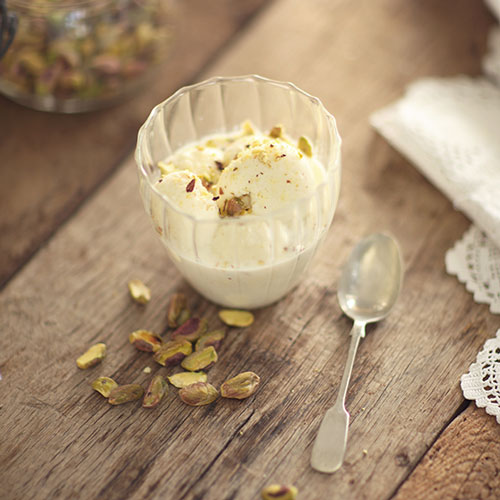 Pistachio Kulfi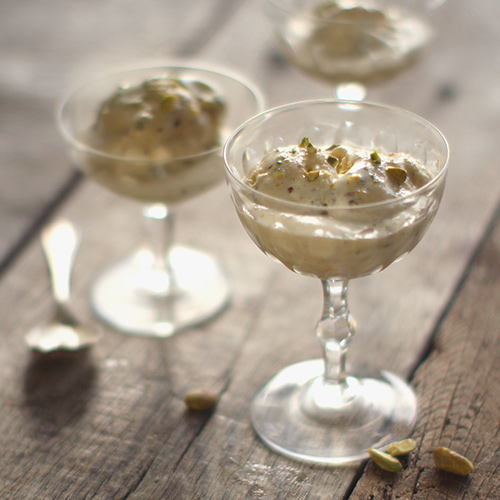 Back to Blog